[post_page_title]Taylor Swift was still a country artist[/post_page_title]
Pop icon and song-writing master Taylor Swift may have just been named the Artist of the Decade, but true fans can't forget her earlier days, when she was still an up-and-coming country artist. This picture was taken back in 2006, before her pop transformation and even before Kanye infamously interrupted her at the VMAs.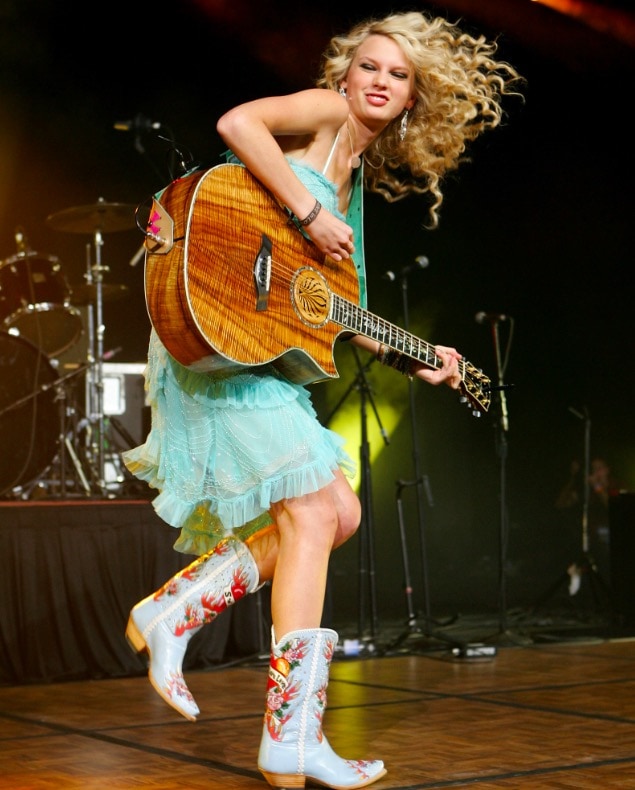 Here she is in all her country glory, rocking out with an acoustic guitar and a pair of cowboy boots and sporting those long spirally locks that we all tried – and failed – to recreate back in the day.
Pages:
Page

1
,
Page

2
,
Page

3
,
Page

4
,
Page

5
,
Page

6
,
Page

7
,
Page

8
,
Page

9
,
Page

10
,
Page

11
,
Page

12
,
Page

13
,
Page

14
,
Page

15
,
Page

16
,
Page

17
,
Page

18
,
Page

19
,
Page

20
,
Page

21
,
Page

22
,
Page

23
,
Page

24
,
Page

25
,
Page

26
,
Page

27
,
Page

28
,
Page

29
,
Page

30
,
Page

31
,
Page

32
,
Page

33
,
Page

34
,
Page

35
,
Page

36
,
Page

37
,
Page

38
,
Page

39
,
Page

40