[post_page_title]Hilary Duff and Amanda Bynes were besties[/post_page_title]
Another friendship that we have trouble remembering existed back in the early 2000s was that of Hilary Duff and Amanda Bynes.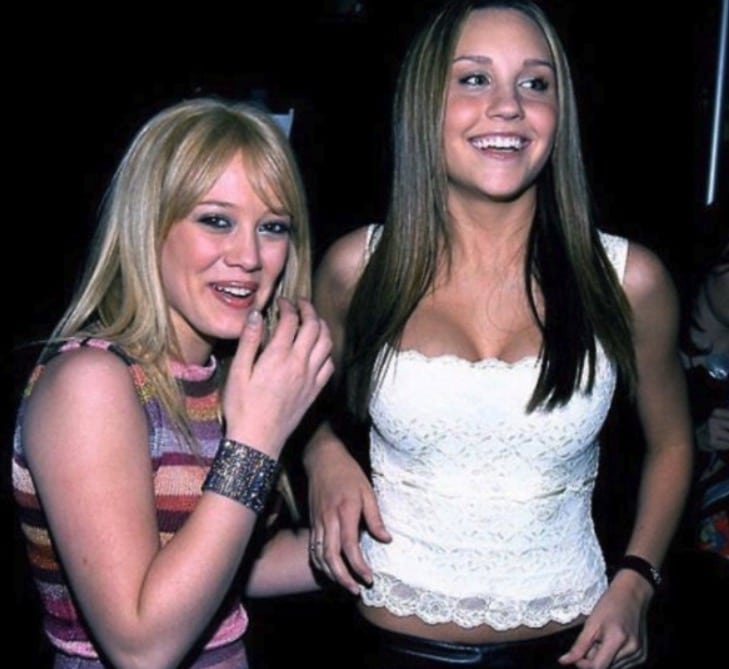 The Lizzie McGuire actress and What I Like About You star were often spotted hanging out together and were pretty much besties, which meant sense seeing as they were two of the most famous teen idols at the time. Here they are in in all their glory, backstage at the 2003 MTV Video Music Awards.
Pages:
Page

1
,
Page

2
,
Page

3
,
Page

4
,
Page

5
,
Page

6
,
Page

7
,
Page

8
,
Page

9
,
Page

10
,
Page

11
,
Page

12
,
Page

13
,
Page

14
,
Page

15
,
Page

16
,
Page

17
,
Page

18
,
Page

19
,
Page

20
,
Page

21
,
Page

22
,
Page

23
,
Page

24
,
Page

25
,
Page

26
,
Page

27
,
Page

28
,
Page

29
,
Page

30
,
Page

31
,
Page

32
,
Page

33
,
Page

34
,
Page

35
,
Page

36
,
Page

37
,
Page

38
,
Page

39
,
Page

40