[post_page_title]NYSYNC wore pastel suits[/post_page_title]
During the year 2000, beloved boyband NYSYNC strolled the red carpet at the Oscars wearing these matching pastel suits. While they are clearly rocking their pink, purple, and blue-hued ensembles, we can't help but wonder what they were thinking when it came to their spiky, highlighted, and over-gelled hair.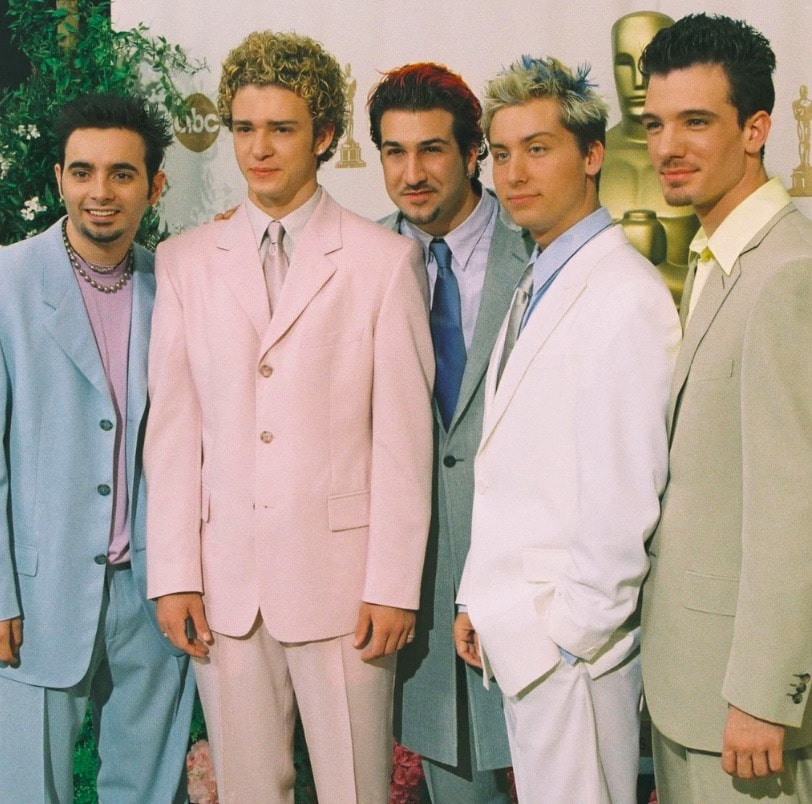 Why didn't any of the other members ever tell Justin that his curly platinum frosted locks resembled Ramon noodles? And how did he never notice?
Pages:
Page

1
,
Page

2
,
Page

3
,
Page

4
,
Page

5
,
Page

6
,
Page

7
,
Page

8
,
Page

9
,
Page

10
,
Page

11
,
Page

12
,
Page

13
,
Page

14
,
Page

15
,
Page

16
,
Page

17
,
Page

18
,
Page

19
,
Page

20
,
Page

21
,
Page

22
,
Page

23
,
Page

24
,
Page

25
,
Page

26
,
Page

27
,
Page

28
,
Page

29
,
Page

30
,
Page

31
,
Page

32
,
Page

33
,
Page

34
,
Page

35
,
Page

36
,
Page

37
,
Page

38
,
Page

39
,
Page

40