[post_page_title]Britney Spears took a coffee break[/post_page_title]
The year 2000 was iconic, the start of a new millennium, fears of Y2K, and of course – Britney Spears. The Princess of Pop pretty much dominated the entire pop genre during the 2000s, with her song Oops! I Did It Again peaking at the number one spot.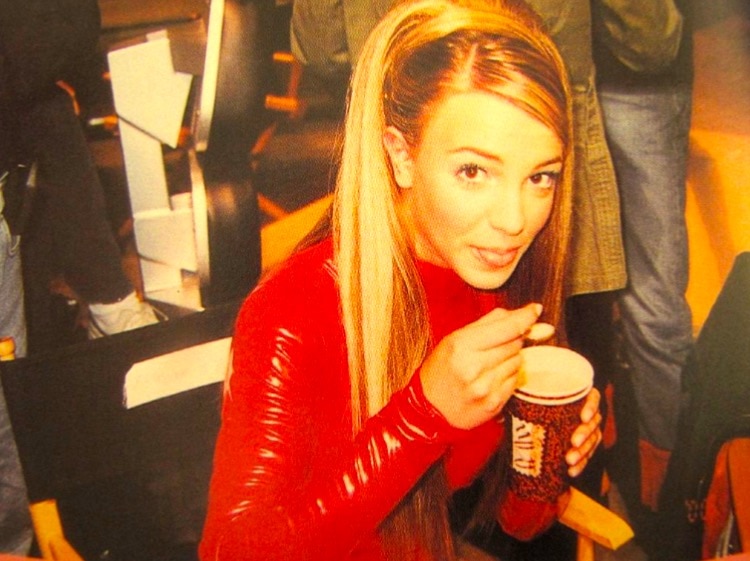 Of course, what really made the song famous was its legendary music video, which featured Spears in a red spandex catsuit while she made Titanic references and danced in space. In this photo, we see Spears taking a coffee break in between takes.
Pages:
Page

1
,
Page

2
,
Page

3
,
Page

4
,
Page

5
,
Page

6
,
Page

7
,
Page

8
,
Page

9
,
Page

10
,
Page

11
,
Page

12
,
Page

13
,
Page

14
,
Page

15
,
Page

16
,
Page

17
,
Page

18
,
Page

19
,
Page

20
,
Page

21
,
Page

22
,
Page

23
,
Page

24
,
Page

25
,
Page

26
,
Page

27
,
Page

28
,
Page

29
,
Page

30
,
Page

31
,
Page

32
,
Page

33
,
Page

34
,
Page

35
,
Page

36
,
Page

37
,
Page

38
,
Page

39
,
Page

40