---
For shopaholics, shopping is so much more than picking stuff in stores and paying for them. It is especially not an activity that should be stressed upon with every dollar spent. It's fun and, in short, an art. That's why shopaholics remain forever in search of the next best, more impressive place to break the bank and fill as many shopping bags as possible. And given the fact that they shop more frequently than anybody else, the more shopping destination options they have, the better. Since shopaholics are just the type of people who would travel continents with shopping as their main agenda, here are the top five best destinations to shop from all over the world.
1. Milan, Italy
Well known among luxury shoppers, Milan is the perfect place to head to when you want to splurge. Clothes, shoes, jewelry of the fanciest designer brands are easily available in any of these closely knit streets: Via Della Spiga, Via Borgospesso, Via Sant' Andrea and Via Montenapoleone. Lined with stores loaded with big brands such as Armani, Chanel, Hermes and Prada, it would be just a matter of hours before you're laden with shopping bags. What makes the city even better as a shopping destination is its general ambiance of great architecture that makes the streets worth a stroll and full of sights to see.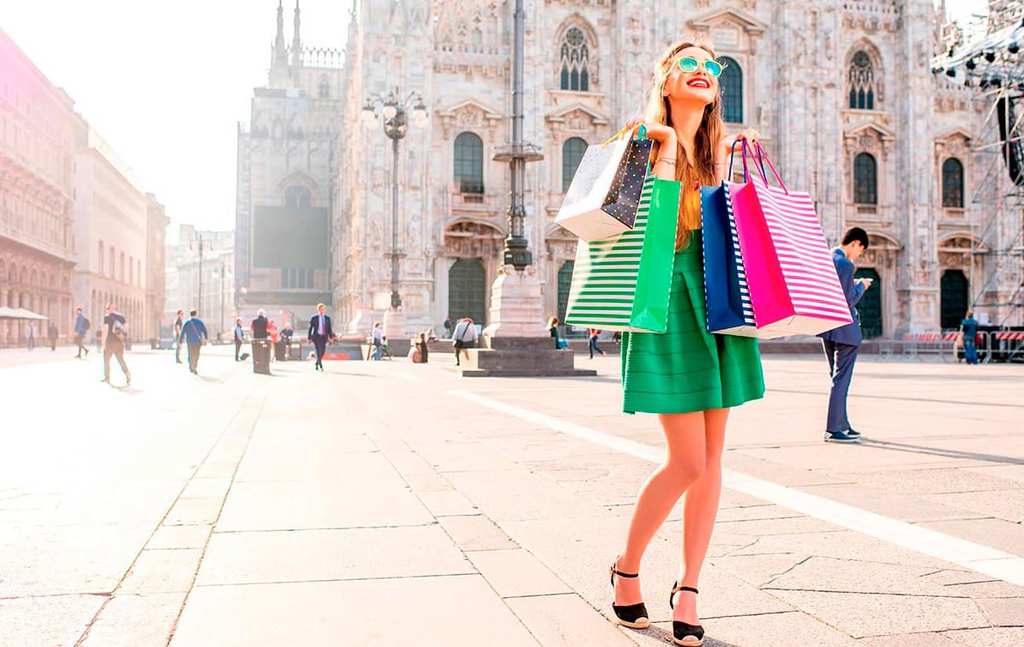 2. Delhi, India
Delhi presents a shopping experience of its own kind. There's the great bargainable prices, then there's the lively environment in the market bazaars. Find import goods of all kind in Paharganj. This also includes handicrafts and jewelry. There's a shopping district called Chandni Chowk with narrow streets filled with bazaars sectioned variously to specialize in different items. The shopping experience gets a lot more fun in Dilli Haat. Here, bazaars are colorful cottages that sport thatched roofs. Get local handicrafts here and enjoy Indian cuisine while jamming to cultural and music performances.
3. New York, United States
New York is literally littered with stores and shops where you can get literally anything. There's something for everyone whether you're a fashion enthusiast, a science geek or obsessed with art. Famous streets where you can stock up on big designers and brands include Fifth Avenue and Madison Avenue. Here, find labels such as Victoria's Secret and Abercrombie and Fitch. Outlets such as American Apparel, Urban Outfitters and M&Ms provide plenty of opportunities to fill up countless shopping bags. Department stores are a big thing here too, with such as Bloomingdale and Macy's leading the pack. The city simply just brims with shopping options.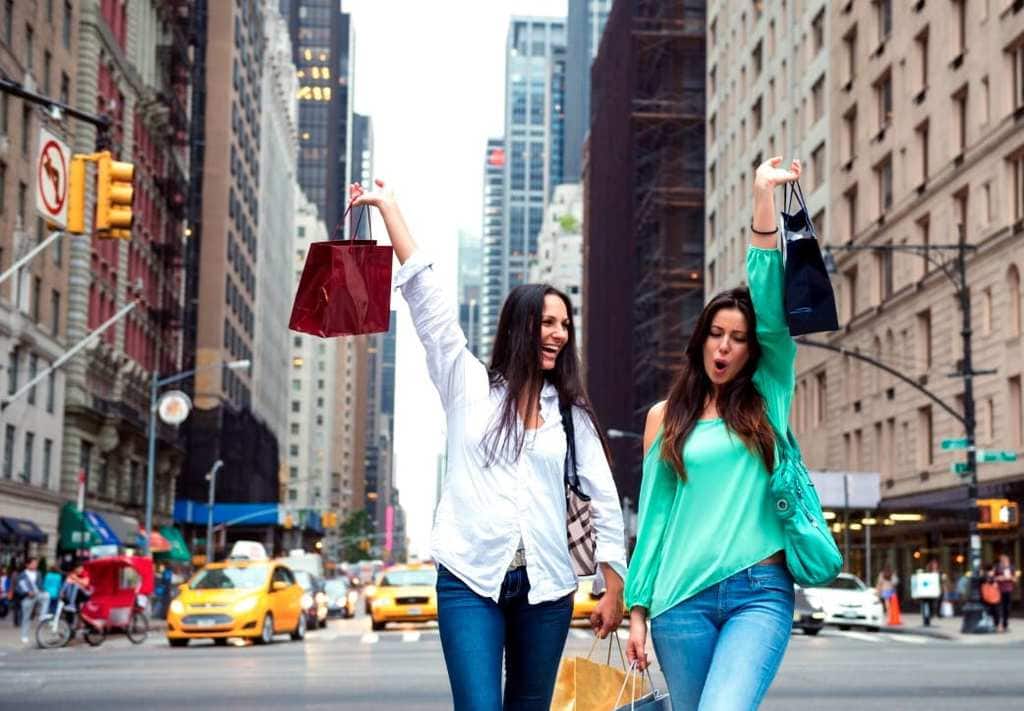 4. Seoul, South Korea
You can easily get all your shopping done in Seoul with visits to any of these areas: Namdaemun, Dongdaemun and Myeongdong. Dongdaemun alone boosts over 26 malls which are open throughout. There's obviously very little you couldn't find among all these. For shoppers who are more interested in taking local crafts and traditional costumes with them, Samcheongdong and Insadong has them covered.
5. Istanbul, Turkey
Istanbul is yet another city with many shopping areas that will leave any shopaholic spoilt for choice. Shop for luxurious apparel in the impressive boutiques of Sendar 'I Ekrem. Find both local and international designer stalls in Abdi Ipekçi Caddessi while Ìstikal Caddessi is the to-go-to shopping street. The Grand Bazaar in general is an active area with interesting sights and activity.