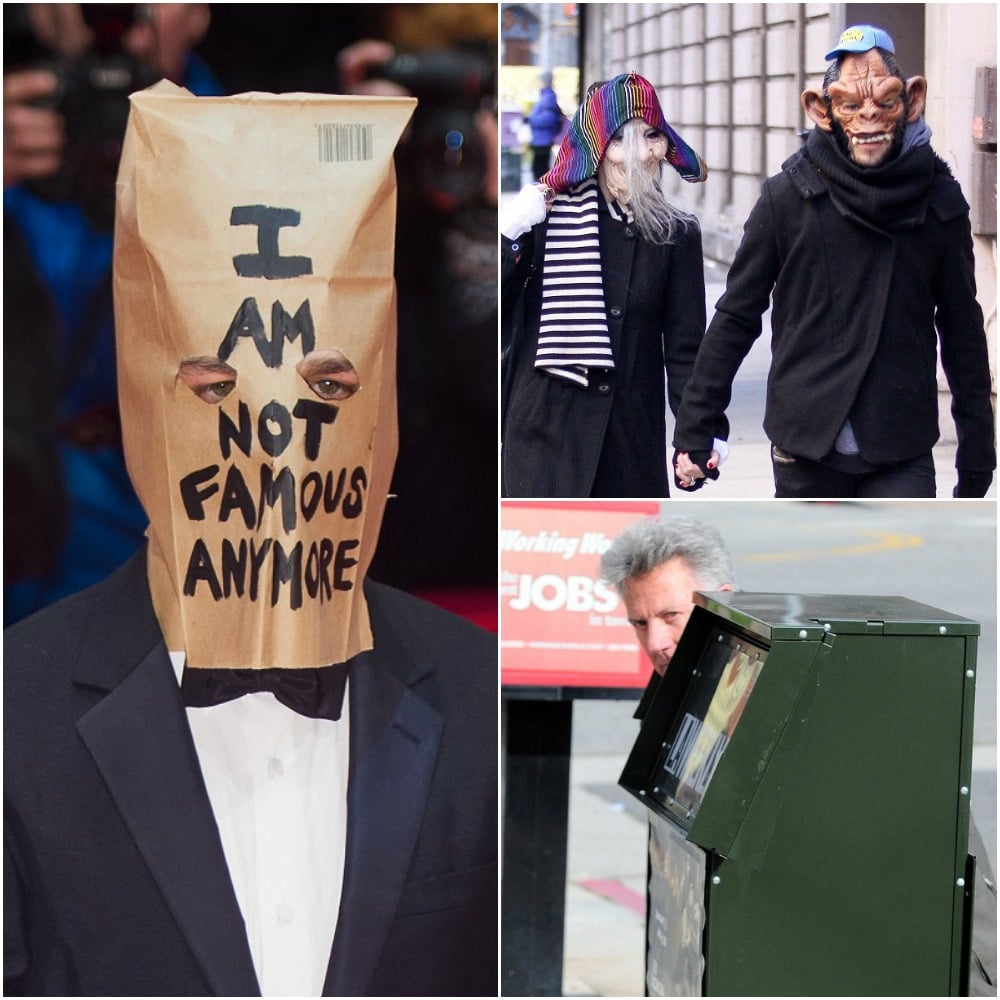 Fame and fortune generally come at the cost of privacy, something that's caused a lot of issues for celebrities over the years. To try and keep themselves out of the spotlight during their downtime, many stars will do whatever it takes to remain hidden. That means covering themselves up in the most bizarre ways possible.
[post_page_title]Gwyneth Paltrow is the bag lady[/post_page_title]
The old bag-over-the-face trick is hardly anything new in the celebrity world. Plenty of stars have done it before when it's the only thing they've had to hand. However, for Gwyneth Paltrow, it appears to be her go-to method for hiding from the paparazzi.
Even if she looks a bit strange holding such a massive bag up to her face, she doesn't care. As long as it saves her from the paparazzi, she's happy.
Pages:
Page

1
,
Page

2
,
Page

3
,
Page

4
,
Page

5
,
Page

6
,
Page

7
,
Page

8
,
Page

9
,
Page

10
,
Page

11
,
Page

12
,
Page

13
,
Page

14
,
Page

15
,
Page

16
,
Page

17
,
Page

18
,
Page

19
,
Page

20
,
Page

21
,
Page

22
,
Page

23
,
Page

24
,
Page

25
,
Page

26
,
Page

27
,
Page

28
,
Page

29
,
Page

30
,
Page

31
,
Page

32
,
Page

33
,
Page

34
,
Page

35
,
Page

36
,
Page

37
,
Page

38
,
Page

39
,
Page

40
,
Page

41
,
Page

42
,
Page

43
,
Page

44
,
Page

45