---
Without a doubt, the one and only thing humans all have in common is their love of one thing: Pizza. It is the king of all comfort foods, the lord of the carbs and the master of the takeaway. The main ingredient that everyone first associates with pizza is cheese. However, with veganism on the rise, the debate about what they should be putting on their pizza to replace the most common ingredient is all over social media. We have collected some of our favorites that we think everyone should try. Remember, just because these pizzas are vegan, doesn't mean that non-vegans shouldn't try them. Give them a go, and you might find you do start to replace your once loved cheese with these healthier, vegan alternatives.
Spinach and artichoke pizza
This is possibly the ultimate vegan comfort food. The combo of spinach and artichoke just screens tasty, so putting it on a pizza is an even better idea. What makes this pizza even more amazing, is that it is also super easy to make – you can even start off with a pre-made pizza base if you can't be bothered to make one from scratch. It isn't cheating; it's just a little short cut.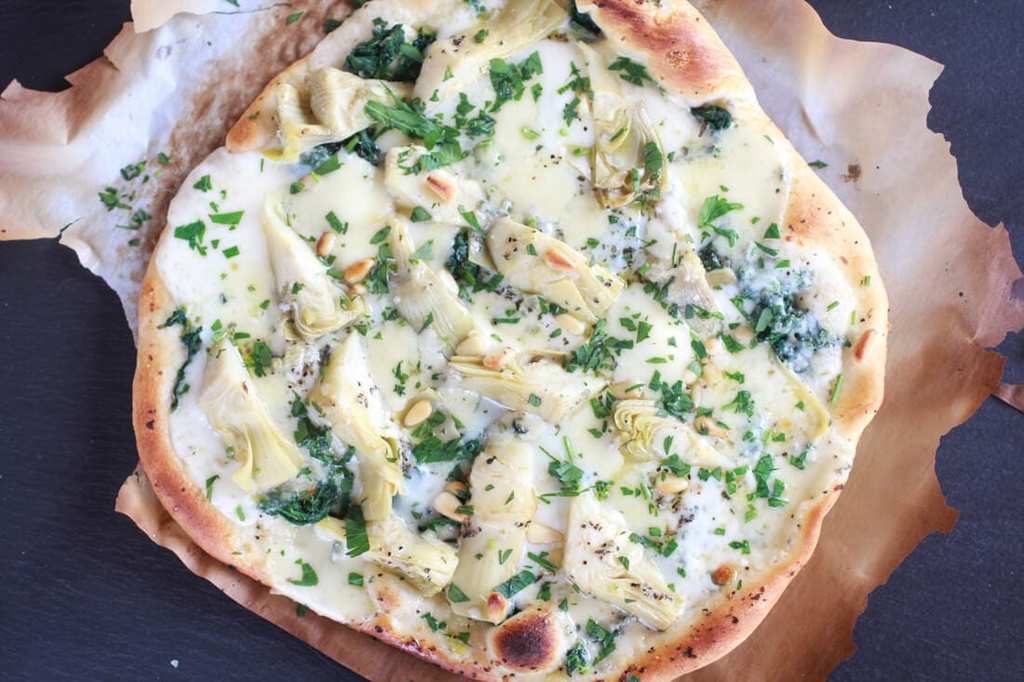 BBQ pizza with crispy cauliflower
This pizza is an abbreviation of BBQ chicken, except instead of chicken, you'll be using cauliflower. Cauliflower is one versatile veg and can be added to almost anything. What makes this recipe so good, in comparison to its meaty alternative, is it is far healthier. Without the dairy and the extra calories, it will make you feel lifted and full of the good stuff.
Socca pizza
If you are vegan, you have probably heard of the brand Wallflower Kitchen (if you haven't- go and check it out!) This socca pizza is one of her recipes and it is amazing. It is made with chickpeas and olive oil – it makes our mouths water just thinking about it!
Hummus pizza
Are you a fan of hummus? If so, this is a must recipe for you to try out. This is simple, fast, and easy to do. For this pizza, all you have to do is replace the traditional tomato sauce layer, with a layer of your favorite flavor of hummus.
Thai chickpea pizza
This next pizza is from Veggies Don't Bite, and we think you are going to love it. If you are looking for a slightly more tropical pizza, this is the one for you. The toppings on this one include carrots, zucchini, bell peppers, and chickpeas. But, that's not all. The delicious veg is then lathered in a creamy peanut sauce – Yes, please!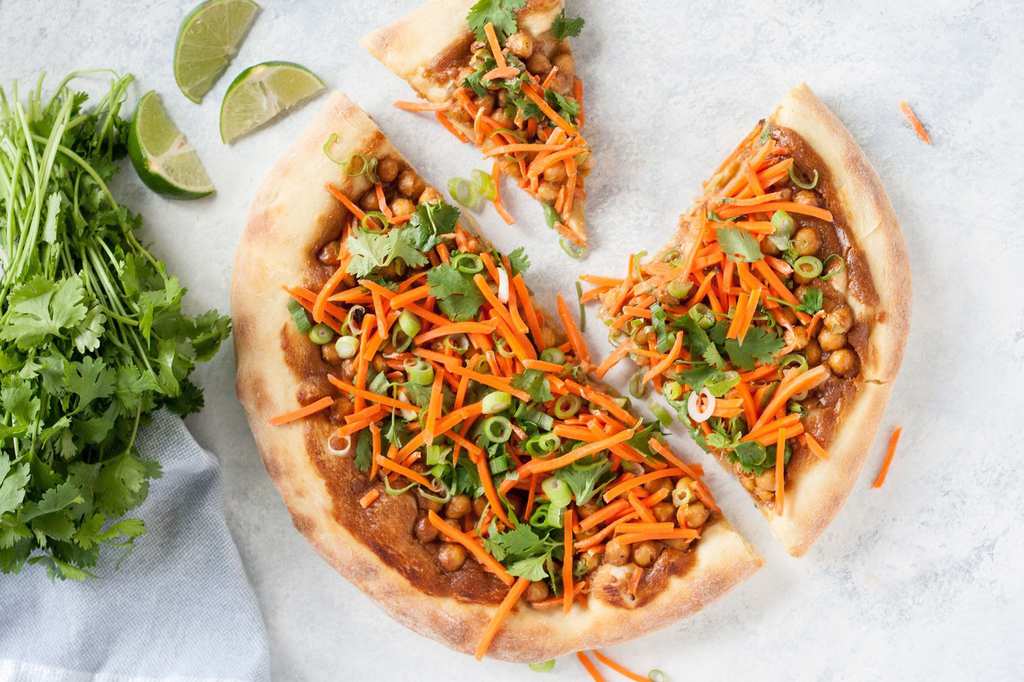 Mexican avocado pizza
Your Mexican avocado pizza will be ready in less than 15 minutes but will taste as though it has taken a lifetime to perfect. With a concoction of fried black beans, onions, corn, salsa, and coconut yogurt, your taste buds will be having a party. Unlike the traditional cheese and tomato pizza, this one is sure to leave your stomach contently happy, rather than bloated and full.
We recommend having a bit of an experiment. Just because you can't add cheese to your pizza, doesn't mean it can't be tasty. You can add a number of ingredients to make it your dream meal if you have an experiment with some generic vegan toppings such as tomatoes, spinach, olives, broccoli, basil, cauliflower. The possibilities are endless, and we guarantee you will find new toppings that are sure to steal a 'pizza' your heart.