---
Celebrity culture is one of our biggest obsessions. We keep up to date on what our favorite actors, singers and reality stars are doing every second of the day, because we love them so much. The only thing better than knowing what all these celebrities are doing is getting to see them up close and personal. It's not often that you'll cross paths with a famous face, especially one that's a Hollywood star, but there's a way you can improve your chances dramatically – go on a TMZ Celebrity Tour.
What is it?
TMZ tours are one of the best ways to see celebrities in their natural habitats. You get to explore the streets of Hollywood, visiting all of the hotspots where your favorite stars tend to go for food or nights out. Although there's no assurance that you'll see any celebrities on the tour, there's a good likelihood you'll at least see someone. There are a many famous faces living and working n Hollywood, and they aren't all going to be hiding at home when you visit.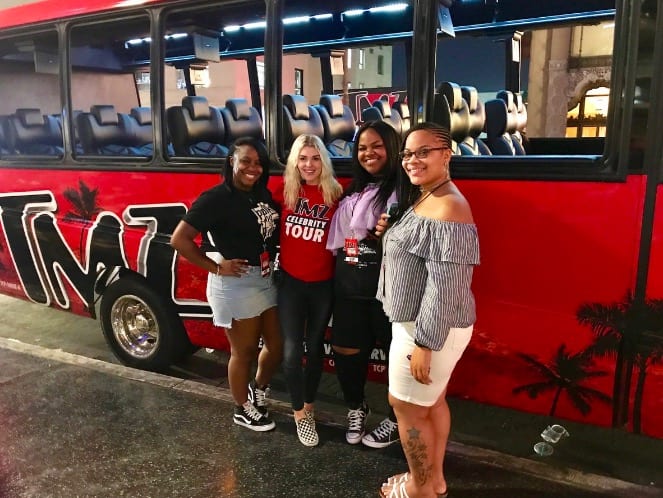 Your chances of seeing someone you recognize will depend on the time of day you take the tour. After all, people aren't going to be frequenting bars when it's only 10 in the morning. However, the good news is that while people taking the tours have an idea of who to expect at these different venues, there's always a chance that someone unexpected might come along.
How the tour works
TMZ tours run for 2 hours and travel through Hollywood, Beverly Hills and The Sunset Strip on an appropriately-designed bus. These tours are roughly every hour or so and continue into the evening, so it's up to you whether you want to see the stars during the day or night.
As you travel through these locations, you'll stop briefly at some of the most notable attractions. These include places that celebrities frequent for one reason or another, as well as other iconic sites. You'll see places like the Hollywood walk of fame, CBS Studios, Sunset Plaza, and the Melrose Strip, just to name a few. The bus will also stop at places where some of TMZ News' biggest stories occurred, and spots featured in the broadcaster's various reality shows.
Every tour is accompanied by a guide who knows the lives of Hollywood's greatest inside and out, so they'll be able to keep you informed on everything you need to know. They'll fill you in on stories that have happened at these locations, and tell you about the big names that tend to frequent the different spots. It's important to be vigilant during the tours, because you never know who you might catch a glimpse of on the sidewalk or in their car.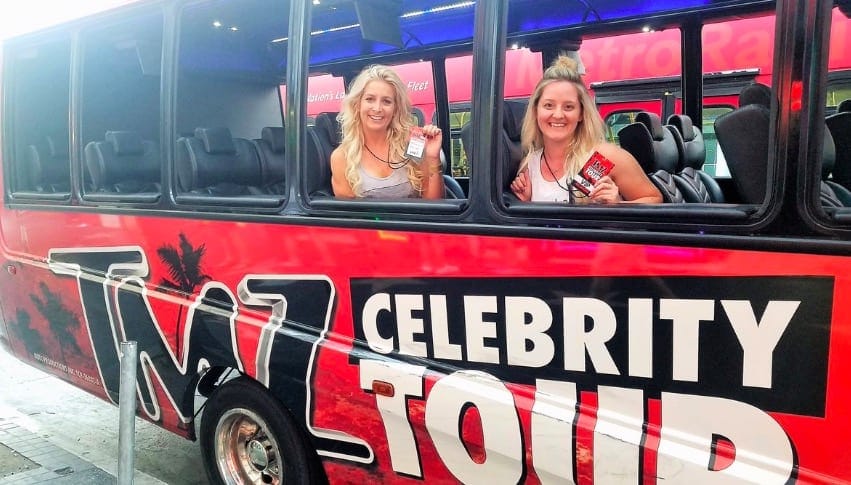 What does it cost?
For an adult, the 2 hours on the TMZ tour will set you back just over $50. It's $10 less for children aged between 2 and 12 years old. Although it's a little pricey, it's more than worth the money.
Not only will you be given a detailed tour of these Hollywood hotspots, but you'll also be riding around in style. The TMZ buses have leather seats, top-quality audio/visual systems, air con, heating, and plenty of places to charge your phone. That last one is pretty important, because you don't want your phone to be dead when you spot your favorite celebrities.
For anyone unfamiliar with Hollywood or interested in seeing the biggest stars in the flesh, the TMZ tour is the way to go. While we can't promise you'll see the people you want to, you'll definitely have an unforgettable experience. There may even be a few surprises.