---
At 54 years old, Elizabeth Hurley is still rated as one of the hottest women in Hollywood. From the days of Bedazzled and Austin Powers, she just doesn't seem to age and looks better with each passing year. Not only is her skin amazing, she has also kept that rocking figure. Ever wondered what it takes for her to look this level of flawless? We asked the same question and decided to find out the answers.
Elizabeth Hurley's beauty secrets
Lifestyle and diet
It's not difficult to see why Elizabeth Hurley is the most photographed woman in the world. She is just about always in the public eye. We would think that such a hectic lifestyle would take its toll on the body. Elizabeth's secret is actually quite simple… water. She carries it with her wherever she goes and is always sipping away to keep her body well hydrated. A hydrated body will always function at its best and toxins in the body will give the skin a dull appearance. This is her number one secret weapon for looking radiant all the time.
The sun is another important factor, as in staying out of it. While Elizabeth loves to lounge by the pool or enjoy the ocean, she only lets her skin soak up some rays before 9 am and after 6 pm, for the other nine hours of daylight, she sticks to the shade. How, then, does she always look so beautifully tanned? That answer is a simple one, and one that she is not afraid to admit, she uses self-tanning products.
Her gorgeous figure is constantly commented on and her weight has always remained very constant over the years. She achieves this by cutting out carbs and dairy. Even her preparations for special events take a few days or even weeks. Elizabeth prepares for premieres and photoshoots by dramatically limiting what she eats. A flat stomach doesn't just happen on its own for everyone. She cuts out all fruit and lives on vegetable soup for a few days to keep the cravings away and achieve those results.
Skincare
Elizabeth cares very deeply about the breast cancer cause and has teamed up with Estee Lauder for the past 24 years of their breast cancer campaign to raise awareness and funds. This is where she discovered her most favorite skincare product of all time. Elizabeth swears by Estee Lauder's Advanced Night Repair and has used it twice a day since 1995. She is also a big fan of La Mer and uses several of their moisturizers at different times throughout the year. While she loves the Classic Moisturizing Cream, the Cool Gel Cream, and the Original Moisturizing Cream, Soft Cream is the one that Elizabeth uses the most. She also swears by applying moisturizer to her face and neck several times throughout the day.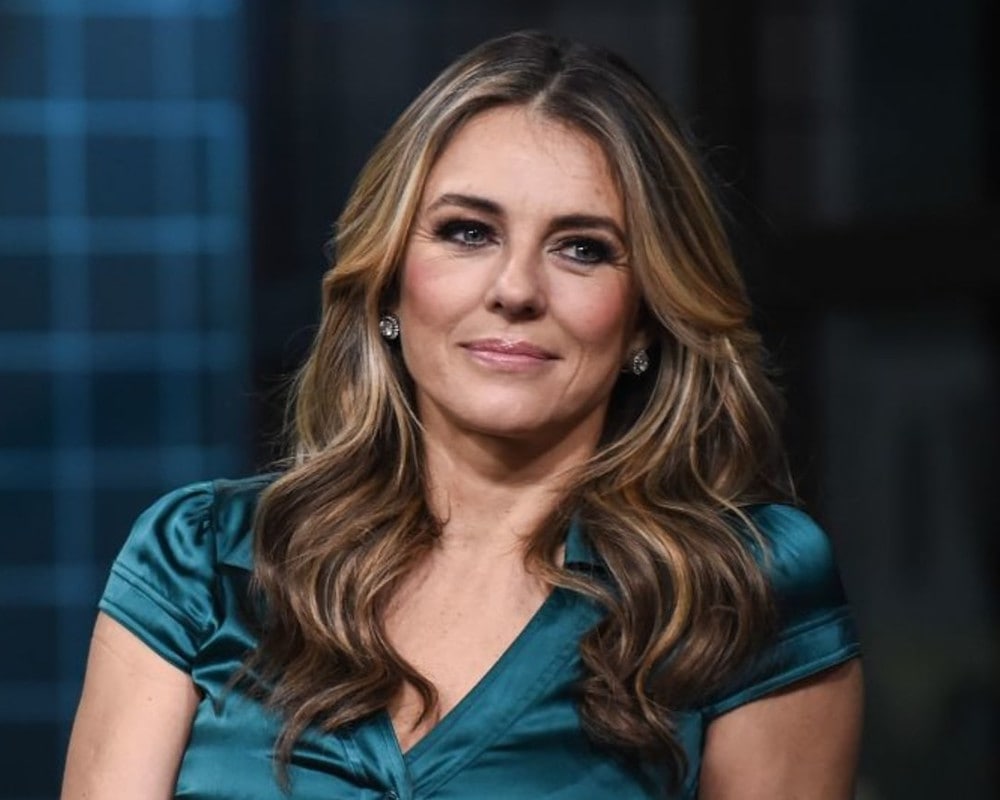 Good exfoliation is also important to Elizabeth. And not just for her face, but for her body too. Special events require special attention and this star believes in a good scrub and a full body wax before any major event to look as radiant as possible.
Stepping out into the public eye without looking her absolute best just isn't an option for the British beauty from Basingstoke. From The Royals and Runaways in 2018 and 2019, we wonder what's next for this superb actress?