---
Have you ever found yourself stuffed to the brim with food, yet you somehow still have room for a bowl of dessert? We can't help it; it's our guilty pleasure. However, it can occasionally leave us feeling a little less than happy with ourselves. Have no fear! We have some delicious desserts that you don't have to feel guilty about, no matter how stuffed you feel.
Strawberry ice cream
Just because you want to keep things healthy, doesn't mean you have to miss out on ice cream, right? All you need is some greek yogurt, frozen strawberries, and vanilla extract to blend up this delicious dessert for a sweet treat that will leave your sweet tooth fulfilled without the guilt.
Chocolate and banana bites
How does banana, peanut butter, and chocolate all rolled into one sound? Pretty delicious to us. All you need to do is slice up some banana, stick two together with some peanut butter, and then cover them in melted dark chocolate. Place them in the fridge to set; then you can sit back and enjoy.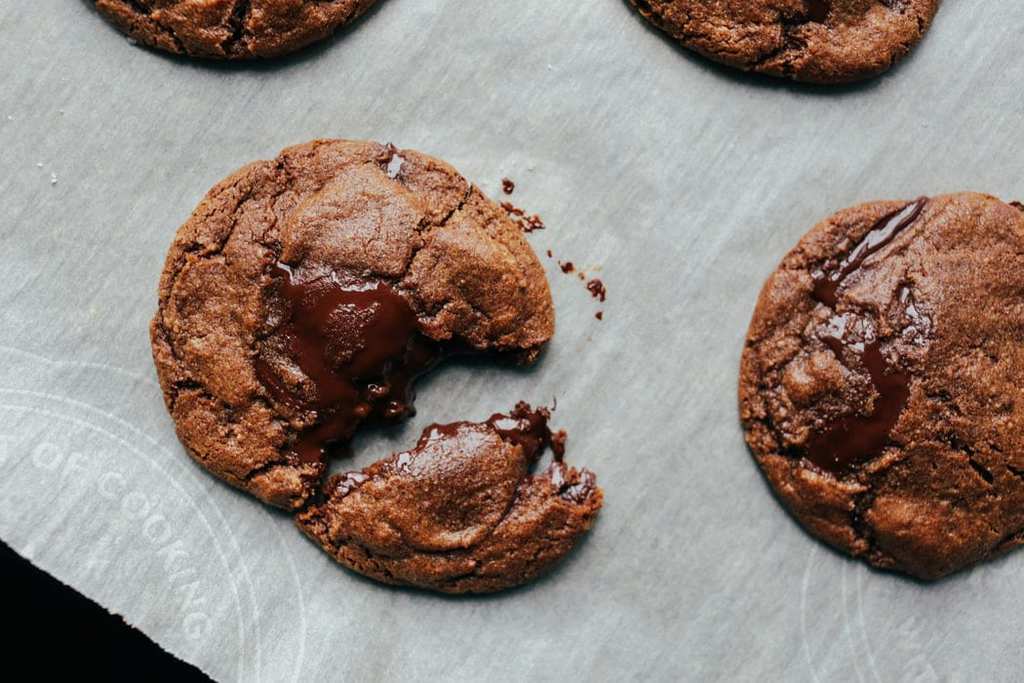 Crepe cake
Pancakes and cake? Yes, please! This dessert is super simple as all you need to do is cook up a bunch of crepes before using something sweet and delicious, such as chocolate spread or whipped cream, to stick them all together.
Kiwi pops
This dessert couldn't get much simpler if we tried. To make kiwi pops, you merely need to slice up some fruit, place them on popsicle sticks, and put them in the freezer to make a delicious alternative to a traditional pop. The best bit? You can swap out kiwis for any fruit of your choice!
Peanut butter stuffed apples
To start, core out the apples and bake them for 15 minutes to soften them up. Then, add in a scoop of peanut butter and place them back in the oven for another 15 minutes. It's then up to you what you want to throw into the mix! Chocolate chips, peanut butter pieces, or any other sweet candies are all perfect options.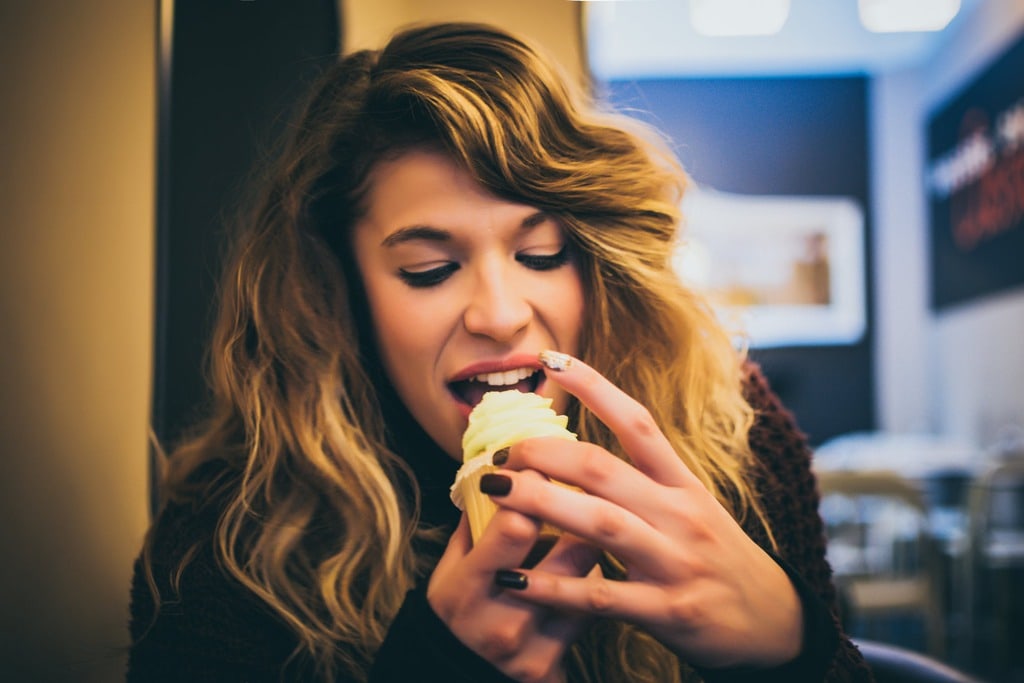 Watermelon cake
Now, you can have your cake and eat it too thanks to these watermelon cakes. If you want to create them for yourself, you need to start by cutting out shapes of watermelon with a cookie cutter. Next, add on a swirl of cool whip and a sprinkle of sweet treats, such as sprinkles, and enjoy this fruity twist in a classic dessert.
Dark chocolate banana bread
Banana bread is one of our favorite desserts and gives us a way to get a fruit kick at any time of the day. If you want to take your health kick one step further, then some dark chocolate could add that extra pinch of sweet to satisfy your cravings. All you need to do is switch out a couple of scoops of flour for cocoa powder and sprinkle on some dark chocolate chips to create this alternative.
Fruit salad
Of course, one way to create a delicious dessert that you don't have to feel guilty about it to whip up a fruit salad. Now is your time to go wild! Kiwis, bananas, pineapples, plums, strawberries – the opportunities are endless when it comes to this healthy dessert. As if that wasn't enough, you can even add on a sprinkle of desiccated coconut for an extra treat.
There are so many ways you can create delicious desserts that you don't have to feel guilty about, the best bit? You can get your entire sweet fill and get to spend plenty of time in the kitchen whipping up all these brand new creations. It's a win-win situation.