[post_page_title]The ultimate waste of time[/post_page_title]
When you break up with someone you were once close with, the ultimate form of closure is removing their cute nickname from your phone contacts. You remove the emojis and love hearts, and you either leave the number with their formal name, or you change it completely, so you'll remember just how horrid they were to you.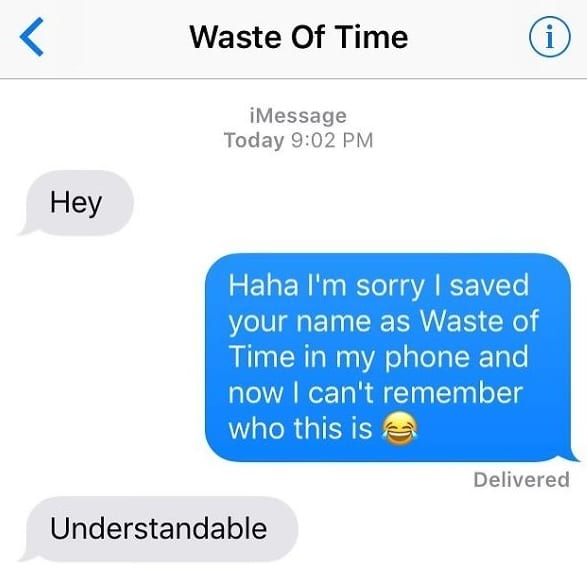 Of course, it's important that you do actually remember what you saved their name as because it can be pretty awkward. Luckily, this ex understood that he was a waste of space.