[post_page_title]Let's never talk again, bye[/post_page_title]
When you break up with someone, you want it to be a clean break. Yes, it's like breaking a leg. If it's a good, clean break, then it will take a shorter amount of time to heal and will be much easier to get over.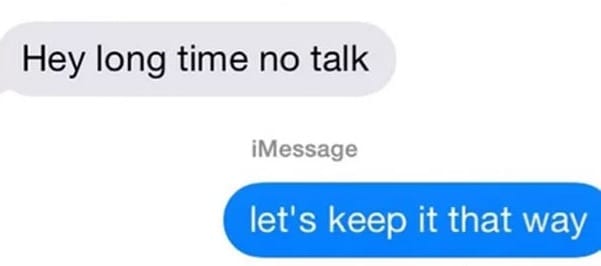 If it's a messy break, it will take a huge chunk of time and be awkward and uncomfortable along the way. So, let's not mess about when it comes to breakups. Sure, you might not have spoken for a while, but it's probably best to keep it that way.