[post_page_title]A disappointed TV father[/post_page_title]
Tim Allen was famous before landing the role as the hilariously neurotic Tim Taylor on Home Improvement. The three young boys playing his sons, however, were all completely new in the industry. Including Jonathan Taylor Thomas.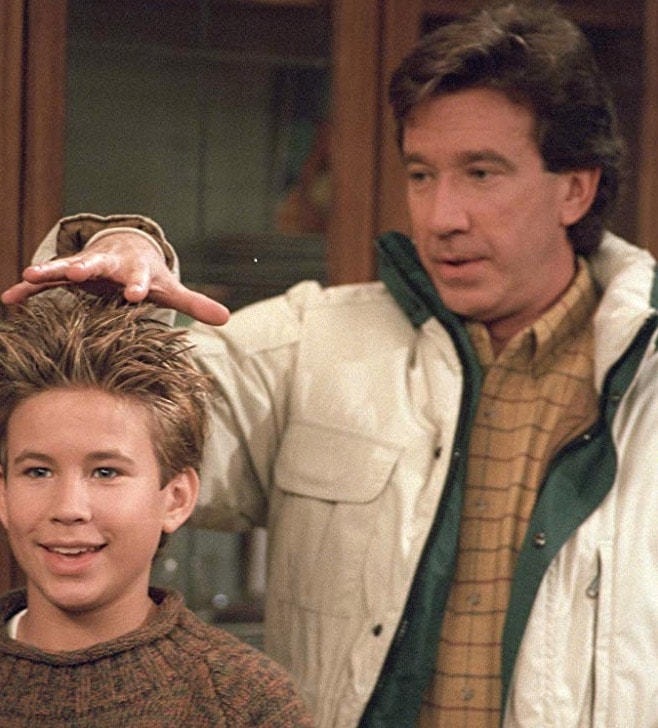 But the charming JTT quickly garnered a massive female fanbase, and soon enough he was the main star carrying the show. When he decided to leave, it inevitably spelled the end of Home Improvement – and Tim felt betrayed by the young man who had been nothing before the show gave him fame and glory.
Pages:
Page

1
,
Page

2
,
Page

3
,
Page

4
,
Page

5
,
Page

6
,
Page

7
,
Page

8
,
Page

9
,
Page

10
,
Page

11
,
Page

12
,
Page

13
,
Page

14
,
Page

15
,
Page

16
,
Page

17
,
Page

18
,
Page

19
,
Page

20
,
Page

21
,
Page

22
,
Page

23
,
Page

24
,
Page

25
,
Page

26
,
Page

27
,
Page

28
,
Page

29
,
Page

30
,
Page

31
,
Page

32
,
Page

33
,
Page

34
,
Page

35