Celebrities are rarely known for being humble, or into applauding others' success – quite the opposite. These are some of the most memorable and cringeworthy times stars tried to steal the thunder from (or throw shade on) their colleagues in showbiz.
[post_page_title]Meghan's royally awkward pregnancy announcement[/post_page_title]
It's an unwritten rule a bride deserves to be center of attention at her own wedding. Weddings are not the time for guests to announce their own exciting life events – but apparently that's exactly what happened at Princess Eugenie's wedding in October of 2018.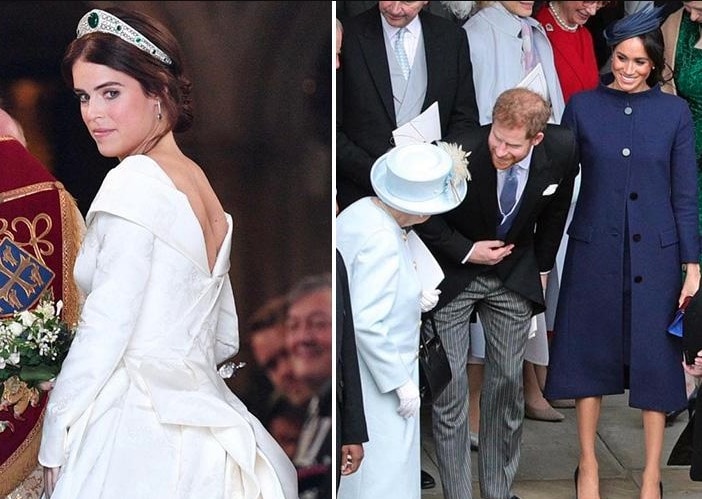 Meghan and Harry told the Queen they were expecting – right in the middle of the wedding ceremony at St George's Chapel in Windsor. Out of the many spotlight-stealing moments under this couple's belt, this might be the worst one.
Pages:
Page

1
,
Page

2
,
Page

3
,
Page

4
,
Page

5
,
Page

6
,
Page

7
,
Page

8
,
Page

9
,
Page

10
,
Page

11
,
Page

12
,
Page

13
,
Page

14
,
Page

15
,
Page

16
,
Page

17
,
Page

18
,
Page

19
,
Page

20
,
Page

21
,
Page

22
,
Page

23
,
Page

24
,
Page

25
,
Page

26
,
Page

27
,
Page

28
,
Page

29
,
Page

30
,
Page

31
,
Page

32
,
Page

33
,
Page

34
,
Page

35