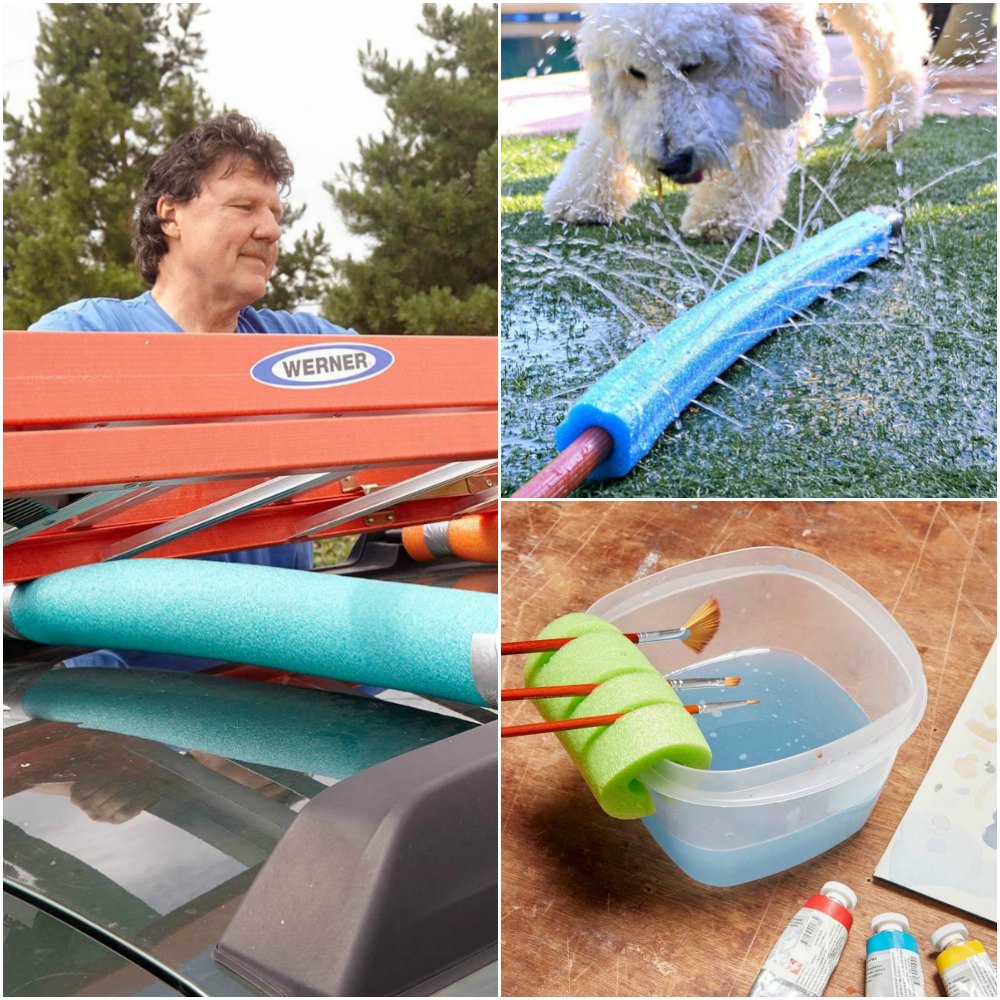 Let's be honest; there's a high chance that your garage is going to be full of random items that will just sit there gathering dust for years on end. But what if we told you that there might be an item in there that will solve some of life's biggest problems? If you have a pool noodle to your name, then you're in the money, because these pool noodle hacks will change your life for the better.
[post_page_title]Keep your boots happy[/post_page_title]
If you're a fan of wearing long boots, you'll know that seeing them flopped over and creating a crease in the material is pretty annoying. But that's just what boots do, right? Well, not necessarily.
One of the best ways to keep your boots happy is to cut a pool noodle in half and then place each piece inside each of the boots. This will force them to stand up so the wrinkles won't get any worse, and they won't flop over as soon as you take your feet out.
Pages:
Page

1
,
Page

2
,
Page

3
,
Page

4
,
Page

5
,
Page

6
,
Page

7
,
Page

8
,
Page

9
,
Page

10
,
Page

11
,
Page

12
,
Page

13
,
Page

14
,
Page

15
,
Page

16
,
Page

17
,
Page

18
,
Page

19
,
Page

20
,
Page

21
,
Page

22
,
Page

23
,
Page

24
,
Page

25
,
Page

26
,
Page

27
,
Page

28
,
Page

29
,
Page

30
,
Page

31
,
Page

32
,
Page

33
,
Page

34
,
Page

35
,
Page

36
,
Page

37
,
Page

38
,
Page

39
,
Page

40