[post_page_title]Caroline Rhea as Hilda Spellman[/post_page_title]
Hilda Spellman, one of Sabrina's aunts, is portrayed by Caroline Rhea in the series. Hilda is a European witch and is 642 years old. She and her older sister Zelda live with Sabrina. Hilda is the more fun and outgoing aunt out of the two.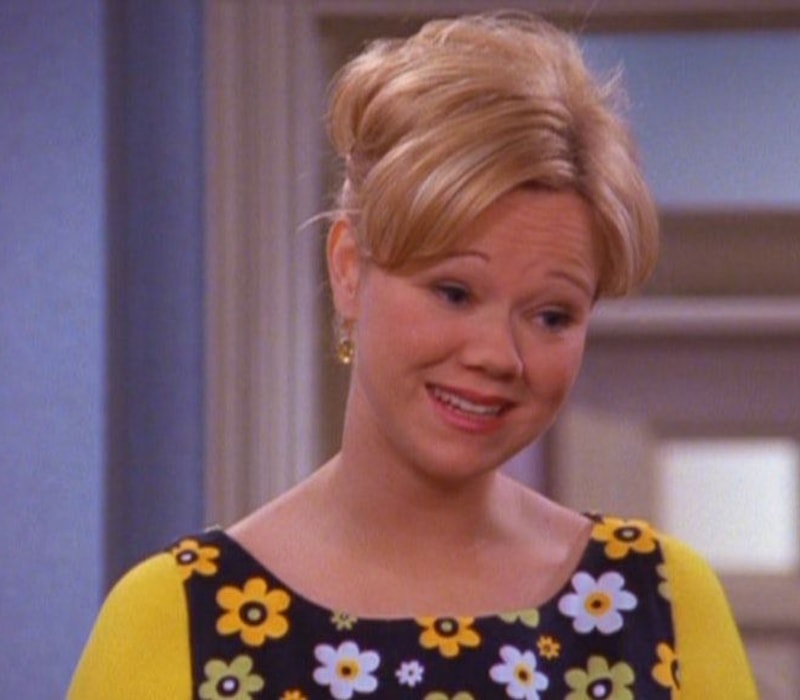 During the show, she dates Sabrina's vice principal Mr. Kraft until she doesn't like him anymore. When Zelda starts up a relationship with him, she tries to break them up. Later in the show, Hilda and Zelda move to a different dimensional world designed for witches, called The Other Realm.
Pages:
Page

1
,
Page

2
,
Page

3
,
Page

4
,
Page

5
,
Page

6
,
Page

7
,
Page

8
,
Page

9
,
Page

10
,
Page

11
,
Page

12
,
Page

13
,
Page

14
,
Page

15
,
Page

16
,
Page

17
,
Page

18
,
Page

19
,
Page

20
,
Page

21
,
Page

22
,
Page

23
,
Page

24
,
Page

25
,
Page

26
,
Page

27
,
Page

28
,
Page

29
,
Page

30
,
Page

31
,
Page

32
,
Page

33
,
Page

34
,
Page

35
,
Page

36
,
Page

37
,
Page

38
,
Page

39
,
Page

40
,
Page

41
,
Page

42
,
Page

43
,
Page

44
,
Page

45
,
Page

46
,
Page

47
,
Page

48
,
Page

49
,
Page

50
,
Page

51
,
Page

52
,
Page

53
,
Page

54
,
Page

55
,
Page

56
,
Page

57
,
Page

58
,
Page

59
,
Page

60
,
Page

61
,
Page

62
,
Page

63
,
Page

64
,
Page

65
,
Page

66
,
Page

67
,
Page

68
,
Page

69
,
Page

70
,
Page

71
,
Page

72
,
Page

73
,
Page

74
,
Page

75
,
Page

76
,
Page

77
,
Page

78
,
Page

79