---
If you're lucky enough to be going on vacation you'll want to look as great as you feel wherever you go. There are some essentials that should always be in your beauty travel kit. Most brands have travel-sized containers so you won't need to worry that your vanity case will be bigger than your suitcase. Let's have a look at a few essentials that you'll need.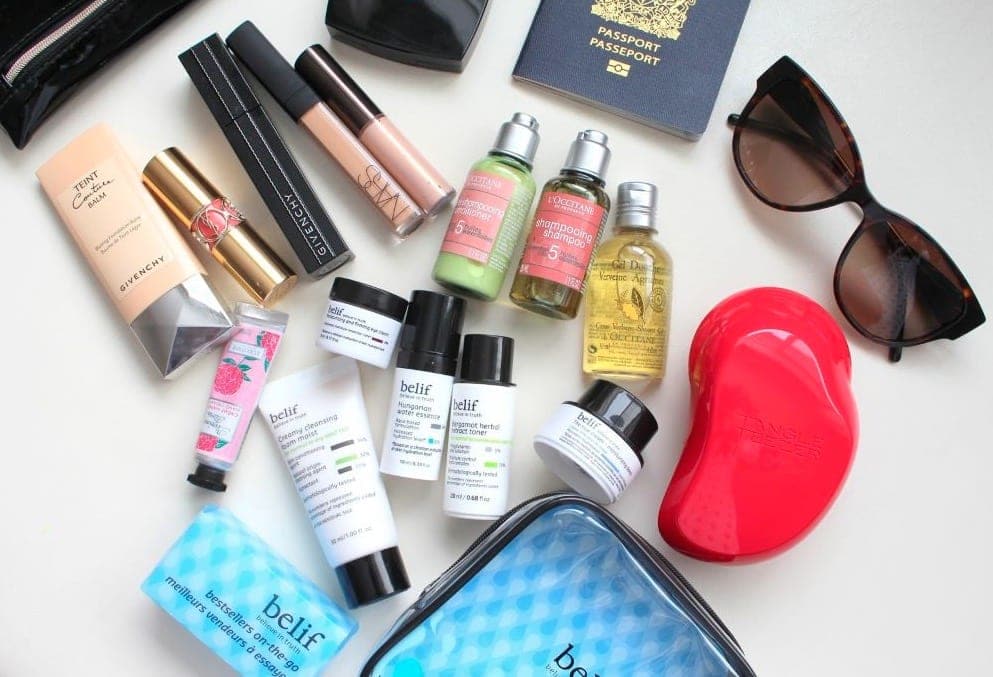 Skincare must-haves
First and foremost, your face cleanser, day cream, and night cream should be with you wherever you go. It's very important to keep your face clean and moisturized. Especially if you're jetting off to a sunny destination where you'll be exposed to a lot of sun. Let's not forget sunscreen, as it should form part of your daily skincare routine. You'll definitely need to wash away the build-up of sweat, dirt, and sunscreen off your face, to prevent breakouts. Always carry make-up removal wipes as well for an easy, quick cleansing option. Your cleanser and wipes will cleanse your skin, then your moisturizer will prevent your skin from drying out and will help keep your skin moisturized and looking radiant. A face mist is also great if you'll be traveling on an airplane, as it helps reduce puffiness. You can also use it to refresh your skin and keep you cool while on the beach or by the pool.
Hair care essentials
Most hotels provide complimentary mini-sized shampoo and conditioner for their guests. However, they're not exactly high-quality products. They'll most likely not provide the same kind of care as the products you use at home. If you'll be in the sun a lot, you will need a shampoo and conditioner that will hydrate and moisturize your hair. You might have your hair tied up in a ponytail or bun if you're spending your time on a beach, poolside, or doing outdoor activities during the day, but that doesn't mean that your hair needs to be neglected. Your hair can still look its best even while on vacation. Pack your dry shampoo as well for those days where you want to skip a wash.
Make-up survival kit
Never go anywhere without waterproof mascara, and an eye-liner, for a quick touch up when necessary. Another essential is your lipgloss. Not only will it keep your lips moisturized but it will add a little color too. If you have one which has two tones on either side, then even better, so you can pick a color according to your mood and setting. Picking a pocket-sized color palette that you could use for your eyes as well as for your cheeks is a fantastic way to maximize usage and make space for other essentials. A light foundation and powder will go a long way to elevate your look if you're planning a night out on the town.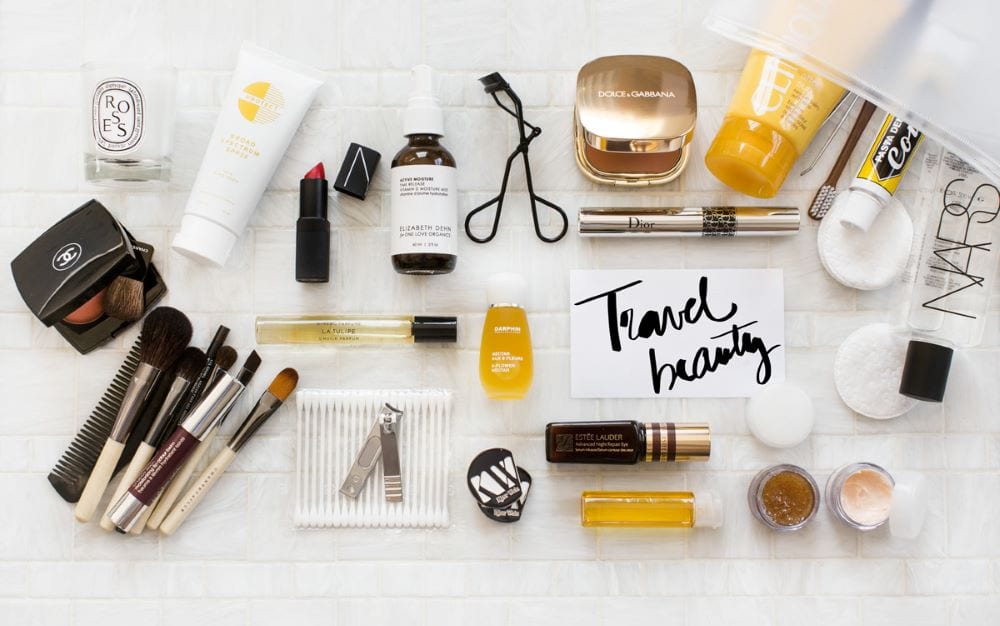 Other beauty products you shouldn't travel without is a roll-on for making sure that your underarms still smell fresh no matter where you are. Your favorite perfume is also an absolute must. A rich moisturizing body lotion is key to keeping your skin glowing and dryness at bay.
Just because you're going to be away from home doesn't mean you have to leave your must-haves behind. Traveling may mean a change of scenery, but you can still bring along your favorite make-up and beauty products. So get packing and bon voyage!