---
When you feel the crisp, cool breeze, it's a sign that winter is almost here. The start of winter also means the commencement of the ski season. Skiing, one of the most popular sports in the world, is fast, risky, and thrilling. There is a growing number of travelers looking at skiing as an exciting adventure sport who are willing to make their way to the best ski destinations in the world.
Many people have their favorite ski resorts that they return to each year, but it can be challenging for first time skiers to figure out where to start. We have compiled a list of world's top skiing destinations that are great choices for your very first ski vacation.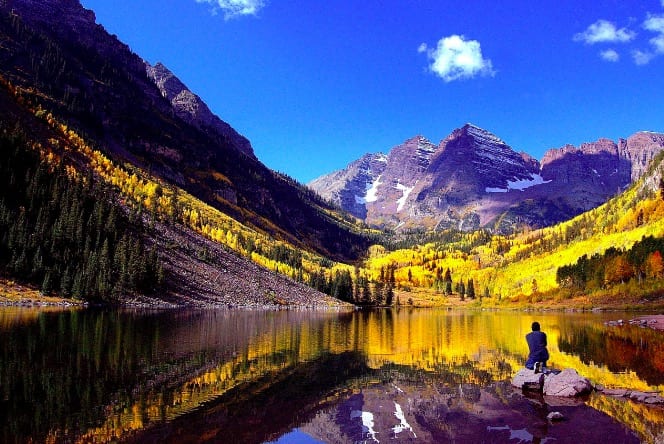 Aspen, Colorado, USA
Aspen is a ski resort in the state of Colorado, amidst the pebbly terrain of the Rocky Mountains. There are actually four ski mountains in the vicinity – the Aspen Mountain, Snowmass, Aspen Highlands, and Buttermilk.
Great food and breathtaking scenic views are just some of the perks of visiting Aspen. The closest major city to Aspen is Denver, which is a four-hour drive by car. You can also fly directly into the Aspen-Pitkin County Airport.
Whistler, British Columbia (Canada)
Whistler is a snow-clad region in the British Columbia province of Canada. The beautiful town of Whistler is at the foot of the mountains, which gives it a similar look to European-style villages. From December to April, the steep landscapes are typically covered with snow, but it rarely gets too cold to enjoy the mountains. There are plenty of dining and accommodation options in Whistler to choose from as well.
Skiers won't be disappointed with Whistler-Blackcomb, as the variety in terrain simultaneously offers enough exciting trails for beginners and pros. In addition to downhill skiing, Whistler is a great destination for cross country skiing.
Zermatt, Switzerland
Zermatt is one of the most popular ski resorts in Europe, and is frequented by thousands of skiers every year. With the beautiful Matterhorn Mountain as its backdrop, Zermatt is every Swiss skier's paradise, and people flock to Zermatt every year for their adrenaline rush.
The village of Zermatt is particularly interesting because it has no cars, and most of the village is accessible on foot.
This fantastical little snowy village has a downside to it as well – it's an expensive destination that can blow a big hole in your pocket. Accommodation, dining, and skiing are all highly priced in Zermatt.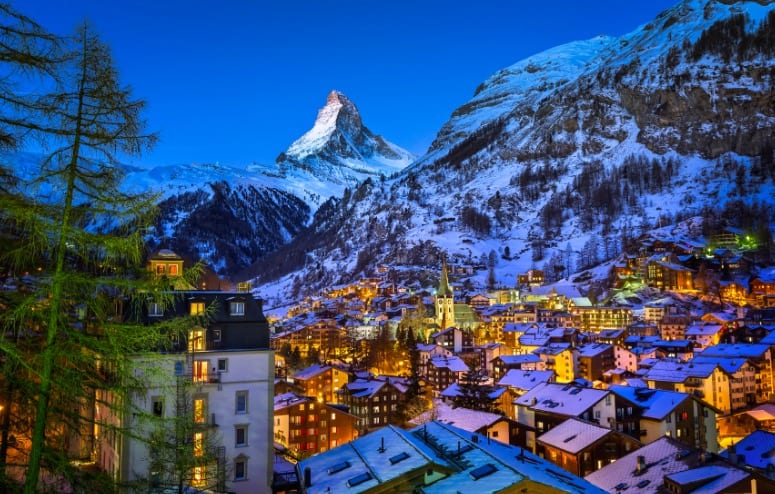 Kitzbuhel, Austria
Kitzbuhel is a small town in the picturesque country of Austria, near the famed capital, Innsbruck. The backdrop of the gorgeous Kitzbuhel Alps has made this little medieval township into a world-renowned ski resort.
An area covering over 230 square kilometers, Kitzbuhel offers some 32 kilometers of ski routes. What makes Kitzbuhel a world-renowned ski resort is the fact that it sports a world-class cableway and lift facilities for the skiers. The high number of ski runs and well-groomed ski routes make this a skier's paradise. Compared to the neighboring Swiss and French Alps, temperatures here are moderate and not too cold, but it snows consistently through the winter.