---
Tokyo or Kyoto? This question crosses the mind of every traveler who wants to explore Japan. If you are looking forward to spending time in Japan and finding it difficult to choose, there are a few things you should keep in mind. Japan is a largely homogenized country but Tokyo happens to be one of the most advanced cities in the world. Tokyo is home to millions of people of varying ethnicities who bring their culture with them. Like most metropolitan cities, Tokyo is a melting pot of cultures and cuisines while Kyoto remains largely unaffected and has retained its traditions and cultures. This rather pristine state of Kyoto is perfect for those travelers who wish to experience Japanese culture and traditions.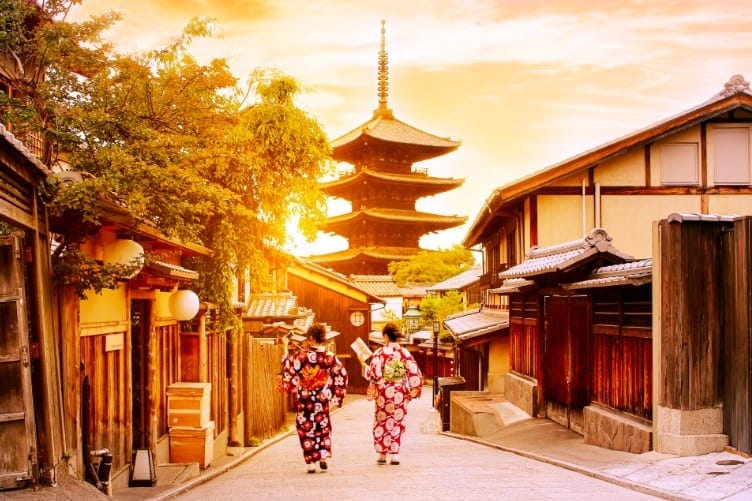 Modern vs. traditional
It is common knowledge that a major part of Tokyo was destroyed during WW2. This is the reason why most of Tokyo's architecture is extremely modern. Tokyo is known for its nightlife and upbeat bars and clubs, if you want to spend time partying and enjoying nightlife, then Tokyo is your place. For the budget traveler, Kyoto is a much better option. Most budget travelers are backpackers who often spend a long time in one place. Kyoto is roughly 30% cheaper than Tokyo and boasts traditional temples, old shrines and scenic tea gardens. Kyoto was the imperial capital of Japan and its architecture reflects that. This is the Japan from history. Kyoto has enormous historical and cultural significance.
Pastoral vs. metropolis
Tokyo is much more densely populated than Kyoto. Tokyo is a sprawling metropolis while Kyoto is a quaint city which is very easy to navigate through. Tokyo has a world class selection of clubs, hotels, bars and malls. If you are all about the highlife then Tokyo will definitely live up to your expectations. You will find cuisines from all over the world in fine dining restaurants along with authentic Japanese cuisine and drinks. Kyoto also has restaurants and bars but its appeal lies in its preservation of culture. It is quite possible for you to spot a Geisha in Kyoto. It is the classical argument between the urban and the pastoral. Don't get me wrong, Japan has a lot to offer to any curious traveler and while Kyoto is not exactly a small town, it has attributes of one. If you wish to learn more about Japanese culture, cuisine and traditions then you should consider spending time in Kyoto. Both cities have enough substance in them to quench anyone's curiosity; it's the experience you choose.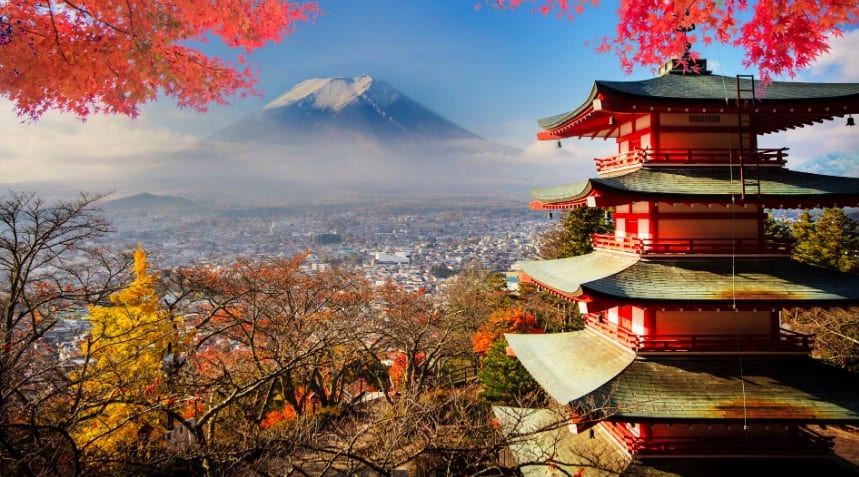 Most people agree that one should visit both cities if one wishes to experience and explore the essence of Japan. If your vacation exceeds two weeks then you should visit both places. It is quite convenient since the two cities are just a 2.5 hour ride away from each other.
Eventually it all comes down to your choice. Tokyo is a modern day metropolis while Kyoto is a Zen utopia. The two cities represent different aspects of Japan and both these flourishing cities are examples of Japanese perseverance.