Netflix's action-comedy series GLOW was a huge hit back in 2017 as it transported us back to the '80s. The show features a ragtag bunch of ladies who form a wrestling promotion. What starts out as just a job for the majority of them becomes something to live for. GLOW stands for the Gorgeous Ladies of Wrestling and really was a wrestling promotion back in the '80s.
Two seasons later, and the show has won Screen Actors Guild and Primetime Emmy awards. It has also been nominated for two Golden Globes and has become one of the must-watch shows on Netflix. The characters are either dressed in wrestling gear, or '80s clothes, but have you been wondering what they look like away from the set of GLOW? Here are the women of GLOW in the show vs. real life.
[post_page_title]Zoya the Destroya – Alison Brie[/post_page_title]
Alison Brie plays "Zoya the Destroya," the villain of the party in the ring. Zoya's real name is Ruth, who is a failed actress trying to make her way in showbusiness. She auditioned for GLOW assuming it was an acting job, not a wrestling position.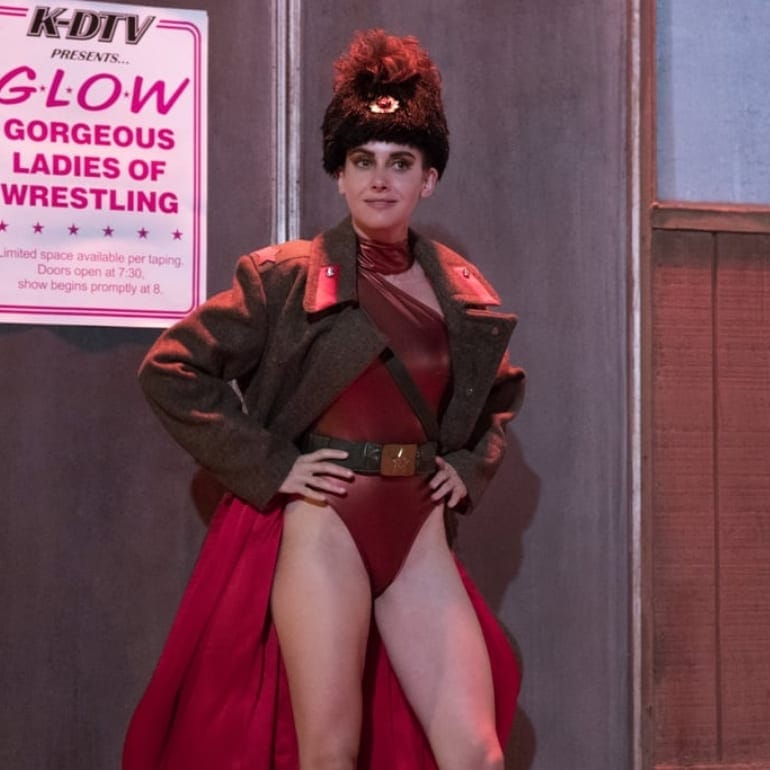 After struggling to adapt to life in the ring, Ruth grows into a star of the show. She tries to take control of her character, but the director, Sam Sylvia, refuses to relinquish power.
[post_page_title]Alison Brie in real life[/post_page_title]
In real life, Zoya is played by Alison Brie who made her name in the comedy series Community, alongside Donald Glover and Gillian Jacobs.
Fans of Bojack Horseman will recognize Brie's voice as she plays Diane.