---
When you have money to spare for your vacation, the entire world becomes a great destination. From castles fit for the aristocracy to lonely hideaways, these top resorts are worth every penny. Even though they are highly expensive, they provide unparalleled satisfaction and mind blowing experiences.
Hilltop Villa, Fiji
Located on the Laucala island in Fiji, Hilltop Villa has scenic views of the island and the sea. This resort provides the ultimate experience in secluded luxury. It is far away from civilization and is only accessible via private road. The island has a golf course and waterfall and provides many water sports and activities. A reservation in this resort requires special approval from the owner of the island.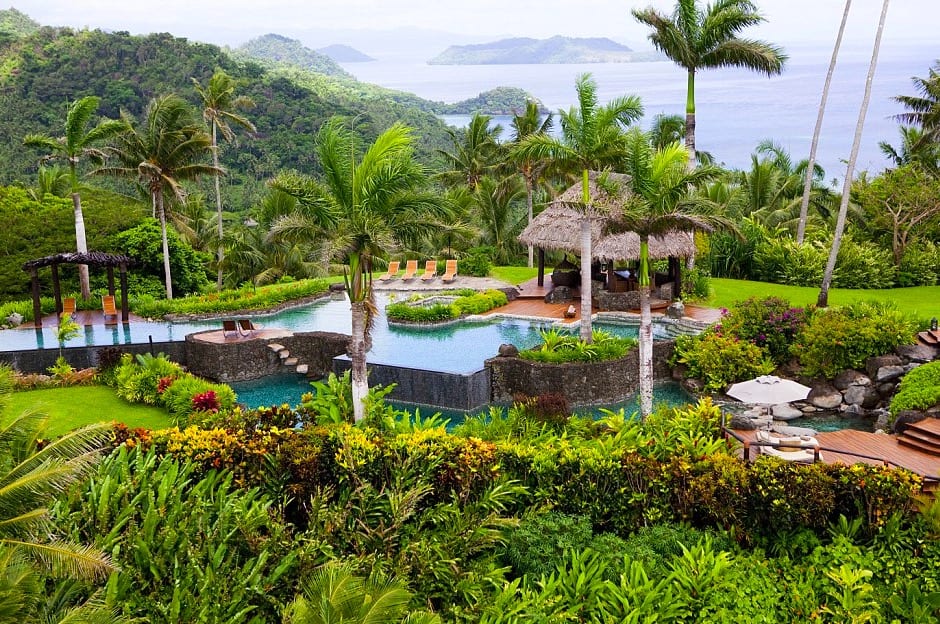 Bunga Raya Island Resort, Malaysia
This small resort island is located off the coast of Borneo. The resort consists of 47 villas built by local craftsman overlooking the South China Sea. It provides wonderful experiences such as a dive with sea turtles and whale sharks, exploring virgin forests and spa treatments. The resort has a high-quality wine cellar even though the environment is tropical.
Maharaja Pavilion, Raj Palace, India
Located in the Indian city of Jaipur, this resort is a royal palace turned hotel. The resort lies among the royal palaces of Jaipur and it has a strong history dating back to the 16th century. Most of the furniture is accented with silver and gold and the walls are painted gold. Some of the amenities include a rooftop terrace with a scenic view of the city, a reception room with arched apartments, a small jacuzzi, and a library with an extravagant dining room.
Bora Bora Pearl Beach Resort, French Polynesia
Bora Bora is the premier destination for a stay on an overwater bungalow that sits over a lagoon. The lagoon is less than five feet deep with a light shade of green. Located in Motu Tevairoa, this resort is famous for its Floating Loveseat, on which you can lounge and doze on the water while remaining tethered to the private cabin.
Sonora Resort, British Columbia
Sonora Resort is a beautiful private resort island away from the tropics. Watching grizzly bears, kayaking in the sea, wilderness tours, and flyfishing are some of the many luxuries here. Moreover, high season attractions include salmon fishing, whitewater rafting, and glacier tours by helicopter. Arrival to this island is by water taxi or by a private helicopter ride from Vancouver.
Fregate Island Resort, Seychelles
Located in the Indian Ocean, this resort stands in a jungle-covered granite island surrounded by seven beaches. The resort has 17 villas built with African teak wood and mahogany. Many of the vegetables and fruits are grown right on the island. The resort is well known for its ecological commitment in the Indian Ocean. Some of the amenities include windsurfing, guided hikes and a welcome massage.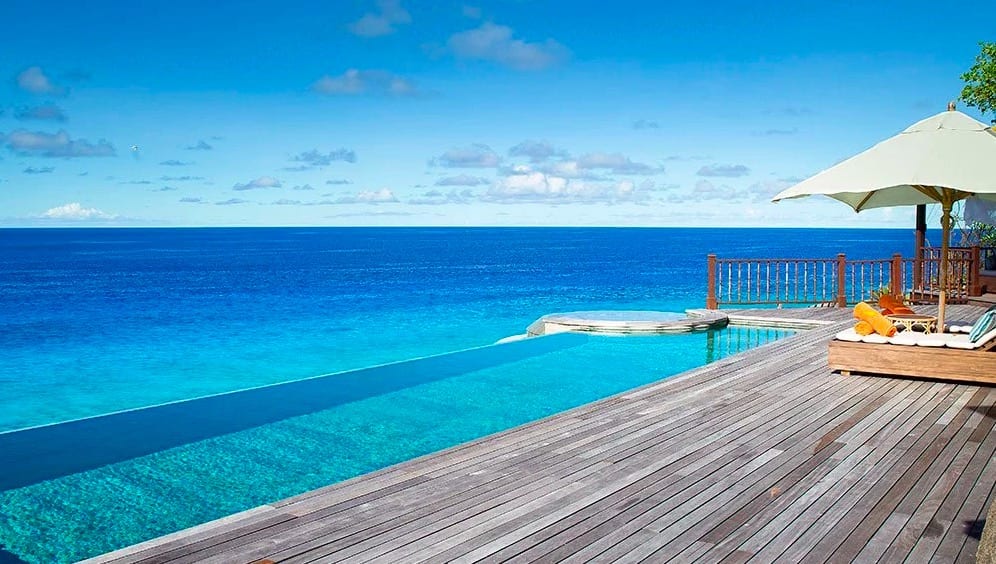 Grand Resort Lagonissi, Greece
The Grand Resort Lagonissi in Athens, Greece is one of the costliest resorts in Europe. It is famous amongst the royalty. The villa comes with a gym and a steam bath, a sea level private deck, and a wooden balcony with garden.
Hotel Cala di Volpe, Italy
This magnificent resort is situated in Costa Smeralda, Sardinia, Italy. Designed as an old fishing village, the resort's porticoes, turrets, and canopy of archways make for a beautiful setting. Its penthouse suite consists of a private wine cellar, saltwater swimming pool, wide rooftop balcony with a dining room, hand-painted furnishings, and a solarium.