---
The quiet and serene atmosphere is probably the main reason why people enjoy going on a camping trip. It's the perfect break from the rush and bustle of the city. Whether you enjoy really roughing it or doing a little bit of luxury camping, there are a number of things you need to take into consideration.
There are plenty of things to do on a camping trip and you need to be well prepared for such, making sure you have all the equipment you need and some extra supplies just in case. But you also need to make sure that you don't overpack because that brings with it the effort of lugging around unnecessary items. Here's how to find the balance: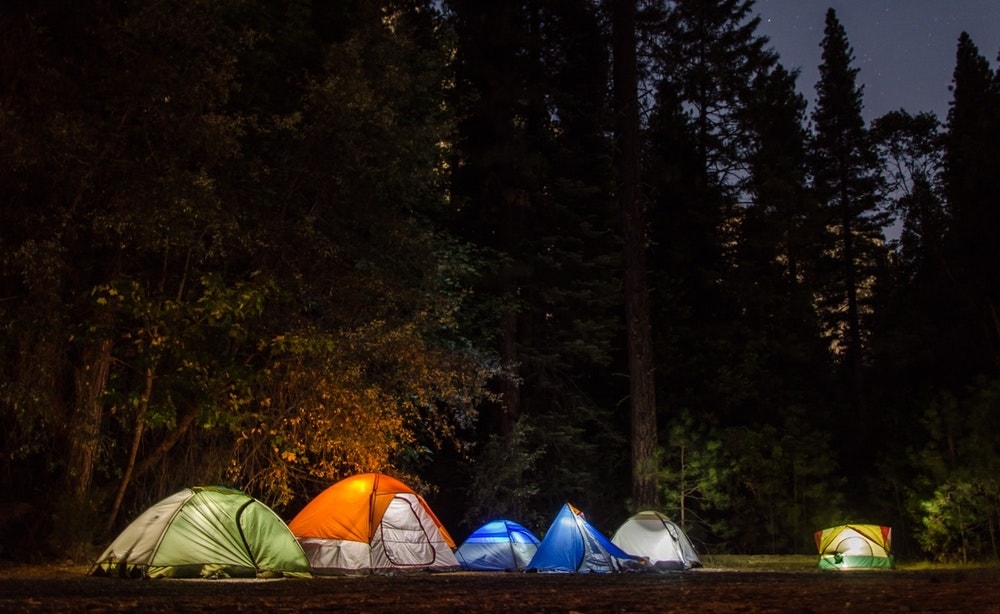 It's all in the research
Research and planning is the most important step in having an awesome camping trip. Make sure to find out what the weather forecast is for the duration of your trip and what activities are available. Also be sure to research when the busiest times are at your camping destination and if there are special precautions to take (regarding wildlife, fires, etc.).
Get there early
It's best to arrive earlier in the day to set up because this gives you plenty of time to construct your tent and get a fire going. The best time to set up is in the early morning between 8 am and 11 am, when there is enough light, but it is not yet the heat of the day.
A fire is essential
A fire is the perfect camping adjunct. It keeps you warm, gives you light and can be used to cook some meat or marshmallows. Sitting around a fire helps people to relax and open up, which makes for great conversation.
Keep the food simple
Make your life easy by planning meals that are easy to make. Bring the ingredients for different kinds of sandwiches like cold meats, lettuce, tomato, and cheese. Bring ready-made salads and canned beans as sides. Camping gives you an excuse to have a few extra junk snacks like chips and chocolate, especially if you are doing physical activities like hiking.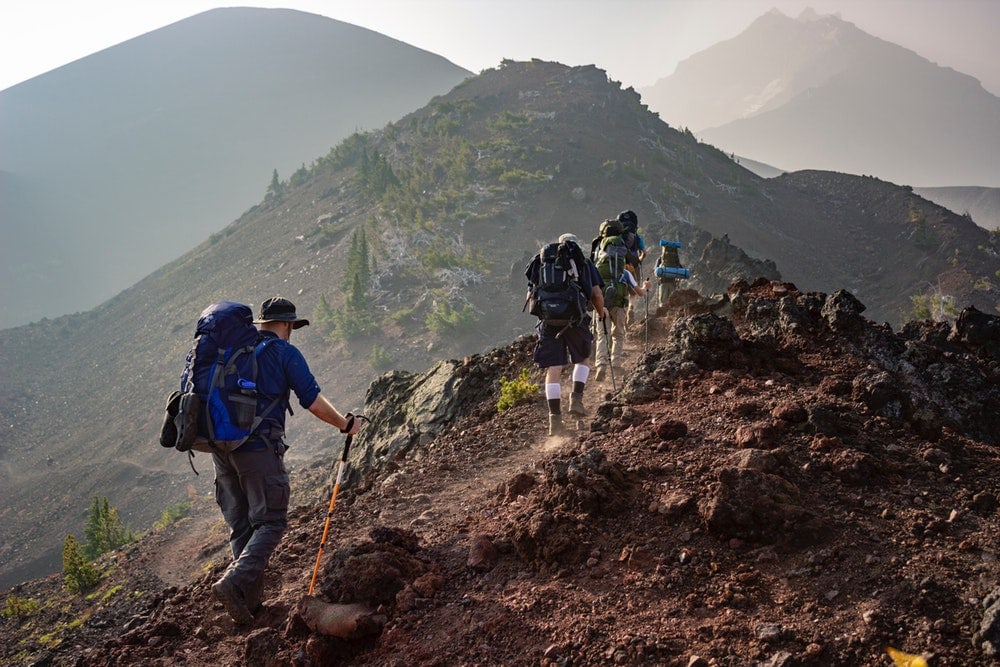 Use a stretcher instead of an inflatable mattress
Stretchers are much easier to set up and won't suddenly deflate on you in the middle of the night. They are initially more expensive than inflatable mattresses, but they last so much longer. They are off the ground so they give you space to put your bag underneath and aren't in contact with the cold ground.
Bring games
Camping is the perfect time to play games. There are no electronic distractions and you can focus just on the fun and social aspects of the game. It's better to keep it simple still as games with many moving parts are easy to lose in the dark of the night and there is often limited space (unless you packed the giant dining room table). A pack of cards is very versatile. There are some very entertaining and hilarious games to teach your friends or family, which you can learn before you go.
A list of essentials
Here are some things you should definitely have with you when camping:
A first-aid kit
A multipurpose knife
A sleeping bag
A pair of comfortable shoes
Some extra layers of clothing
A flashlight
Matches or a lighter
Water
A toothbrush and toothpaste
Toilet paper