---
Hawaii's landscapes are some of the most beautiful in the world, offering a spectrum of colorful sights – lush green mountains, beaches of white and black sand, and sparkling blue water. As far as travel lists go, this archipelago is often at the top. But with so many options packed into this small state, choosing can feel overwhelming. Hawaii is made up of four main islands, each with its own unique flair. Here are some highlights and tips to help ease your stress.
Oahu
If a more tourist-like destination is what you're looking for, Oahu is the spot for you. Home to two-thirds of the state's population, it is the most populated and most recognizable island. Here you can visit Honolulu, Waikiki, and Pearl Harbor. It offers the most nightlife of the four, and has a large selection of hotels and restaurants. Basically, the most well-known and popular destinations will be found on Oahu.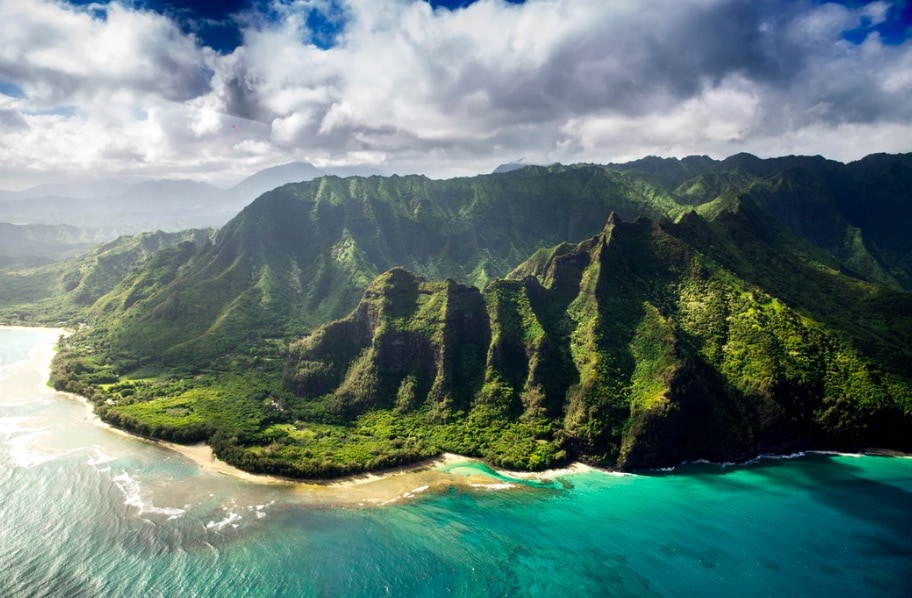 Maui
Looking for a change of pace and want a slower, quieter vacay? Head to Maui, also known as the "Honeymooner's Isle". Lahaina Banyan Court Park offers one of the country's largest banyan trees and tons of spectacular scenery (Hello, photo ops!). Hiking through the natural and undeveloped parts of the island, like in Iao Valley, is another great option. Of course, beaches are plentiful, but if you're looking for something unique, choose Red Sand Beach. Its rusty red sand contrasts with the water spectacularly.
Kauai
Continuing with the theme of relaxation, this island maximizes the chill factor of Hawaii. As the oldest of the islands, it provides plenty to see while encouraging a slow and peaceful pace. Pack a picnic and head to Waimea Canyon, known as the "Grand Canyon of the Pacific," which boasts gorgeous mountain and river views. If you can stand to take a break from utter relaxation for a big payoff, Na Pali Coast is for you. This hidden beach is accessible only by an 11-mile hike or by boat, and the views that await you are breathtaking. Framed by sharp, sky-piercing cliffs and plummeting waterfalls, this coastline is a sight to behold.
Big Island
As its name implies, it is the biggest of the islands and is also simply known as Hawaii Island. Thrillseekers rejoice, as there is an active volcano for exploration here. The olive color of Green Sand Beach and the onyx sand of Punalu'u Beach are incredible and unique sights (if you're a sand collector these beaches are a must for your collection). The varying landscapes of this island can seem daunting, as it holds an enormous variety of forests, beaches, and mountains. Botanical gardens, stargazing, snorkeling, zip lines, and helicopter tours are only a taste of the adventures to be found here. If you have time in your schedule, the Big Island can fill it.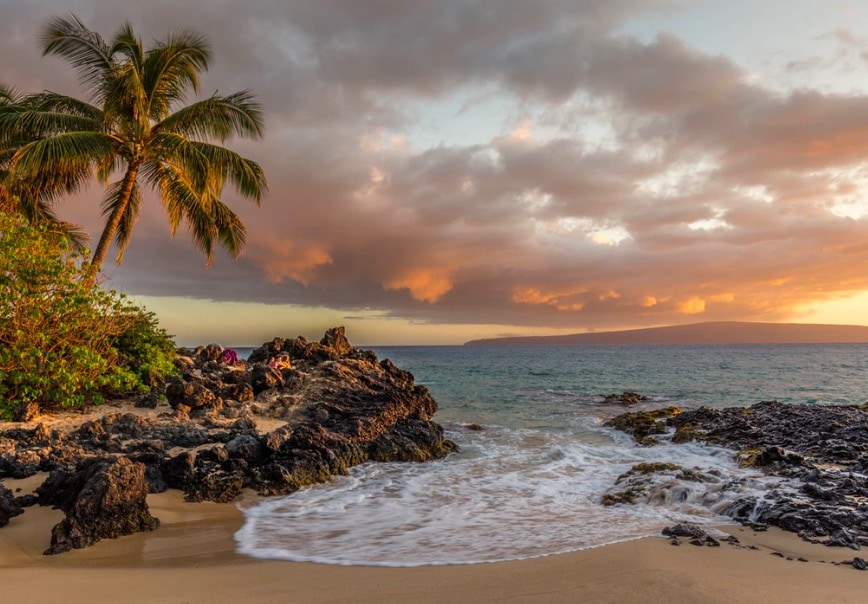 Island Hopping
For those who have enough time and a big enough budget, island hopping is definitely the best option. You'll need to fly, as they are spread too far apart to go by boat. A good rule of thumb; in order to cut down on costs and get the most out of each island, spend at least a few days on each one.
Timing matters
The winter season sees an increase in three things in Hawaii – prices, people, and precipitation. So, if you're averse to intense crowds, higher costs, or rain on your vacation, you may want to schedule around the months of November through April. However, if you were hoping to catch a glimpse of the humpback whales swimming by Maui, February (give or take a month) is your best chance.
A word of advice
Go into this trip with at least a rough draft of a plan. For those of you who aren't planners and prefer to do everything as the mood strikes – please don't. Tours and excursions fill up quickly and you don't want to risk missing out on all these islands have to offer. There's no need for graphs or itineraries, but you know yourself pretty well, so anticipate some of the things you'd like to do and reserve your spot ahead of time. Don't fret, though, because there are amazing beaches everywhere you turn and plenty of opportunities for spontaneity.
Hawaii is at the top of so many vacation lists for a reason and we've only covered a small portion of them. As one of the most beautiful places in the world, Hawaii offers both excitement and relaxation – which can't be a wrong choice.