---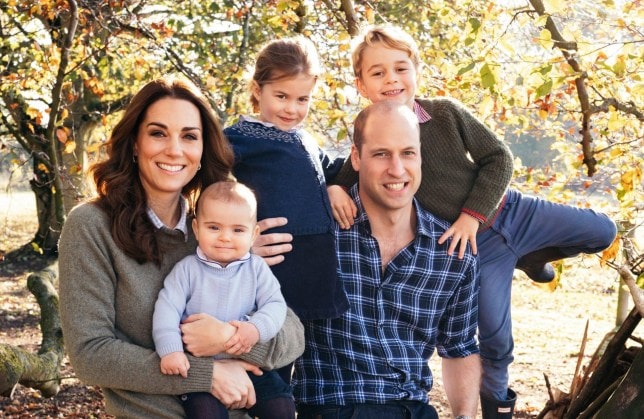 Kate Middleton has always been seen as a fashion icon and she very much extended this to her children's outfits. Each one of her children is always dressed to impress and it is thanks to her sharp eye and fine taste for clothing. This article will explore some of her favorite children's clothing brands. Now you can dress your children like princes and princesses too!
Both Prince George and Prince Louis have been photographed taking their first steps (in public) in the famous clothing brand Neck & Neck. They both wore the red striped overalls, available for 35 pounds online.
Princess Charlotte was carried out of the hospital swaddled in a traditional knitted shawl from G.H. Hurt & Son. This is a family-owned brand and within 24 hours of Princess Charlotte's reveal, more than 100,000 people went online to visit their site to get one of their own shawls. The super-fine Merino wool christening shawl is available for 54 pounds online.
This is a British clothing brand and is known to be one of Kate's go-to for any traditional clothing that Prince George or Prince Louis might need. They sell a variety of smock shirts and shorts that are available online.
Prince George wore one of My 1st Years' customized robes when he had the privilege of meeting President Obama of the United States! Paired with his velvet slippers and silk pajamas, he was the cutest little prince in the world. If you are interested in getting your baby a personalized gingham robe, it is available online for 34 pounds.
Princess Charlotte especially wears this clothing brand most of the time. She even wore one of their beautiful red jackets on her first day of school and a lovely pink dress for the Queen's 90th birthday. This clothing brand was founded by two mothers, one from Spain and the other from France, so they have a good understanding of dressing active kids! Princess Charlotte is also a big fan of their accessories, especially their hair bows.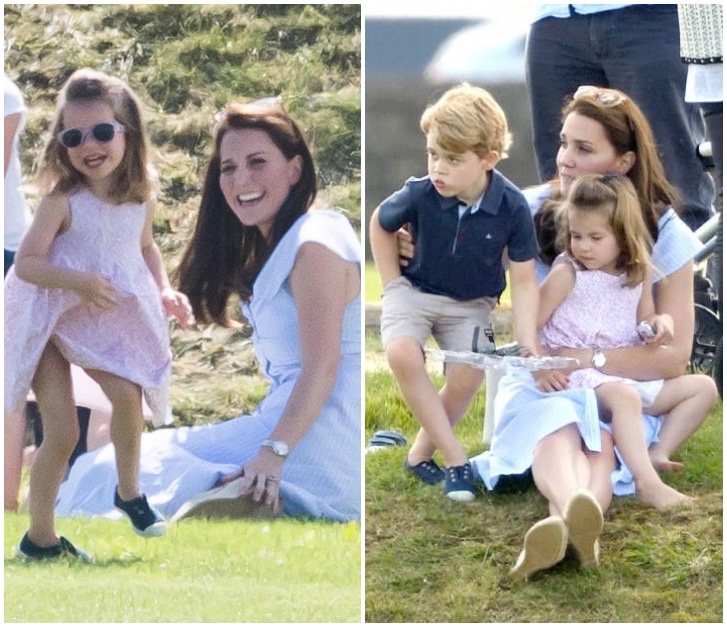 Both Prince George and Princess Charlotte have been photographed wearing a pair of navy canvas shoes from Trotters, a family-owned boutique in London. Prince George was also wearing a pair of Trotters velvet slippers when he was meeting President Obama. The shoes are available online for about 35 pounds a pair.
Rachel Riley
Kate often chooses this brand for her children when they have formal events coming up. For Princess Charlotte's christening, both Princess Charlotte and Prince George were wearing Rachel Riley. The clothing is quite traditionally British, and it is perhaps for this reason that it appeals to the duchess so!
This brand is not only loved by Kate but also by her sister Pippa Middleton. In fact, Pippa loves it so much that she had all of the bridesmaids and pageboys wear outfits from Peppa & Company for her wedding. This Spanish clothing brand won the sisters over with their lovely embroidered designs. Princess Charlotte wore one of their dresses when she was touring around Canada and Prince George wore a beautiful whale jumper for his 3rd birthday portrait. One of their beautiful, traditional hand smocked dresses cost around 84 pounds.