---
Some girls are all about eyes and some girls are all about lips. Any girl who is all about lips can tell you just how frustrating it can be when lip color doesn't want to stay put. Don't throw out that beautiful discontinued shade just because it comes off too easily. Follow these step by step instructions to have that most loved shade of lipstick lasting all day.
Preparation
Prepping the lips before the time is crucial. Ever applied lipstick to dry flaky lips? The result is just disastrous. Dry lips can be a major factor in lip color not holding as it should. This step can be done before bed so that pretty pout will be ready to go in the morning. Use a lip exfoliant or a soft toothbrush to gently slough off any flaky bits of skin. To make an exfoliant, use coconut oil and castor sugar for sweetly polished lips. Remove the scrub with a damp cloth and follow through with a nourishing lip balm. Balms containing petroleum jelly can have a drying effect on the lips that many people aren't aware of. We recommend a lip balm base of beeswax or shea butter.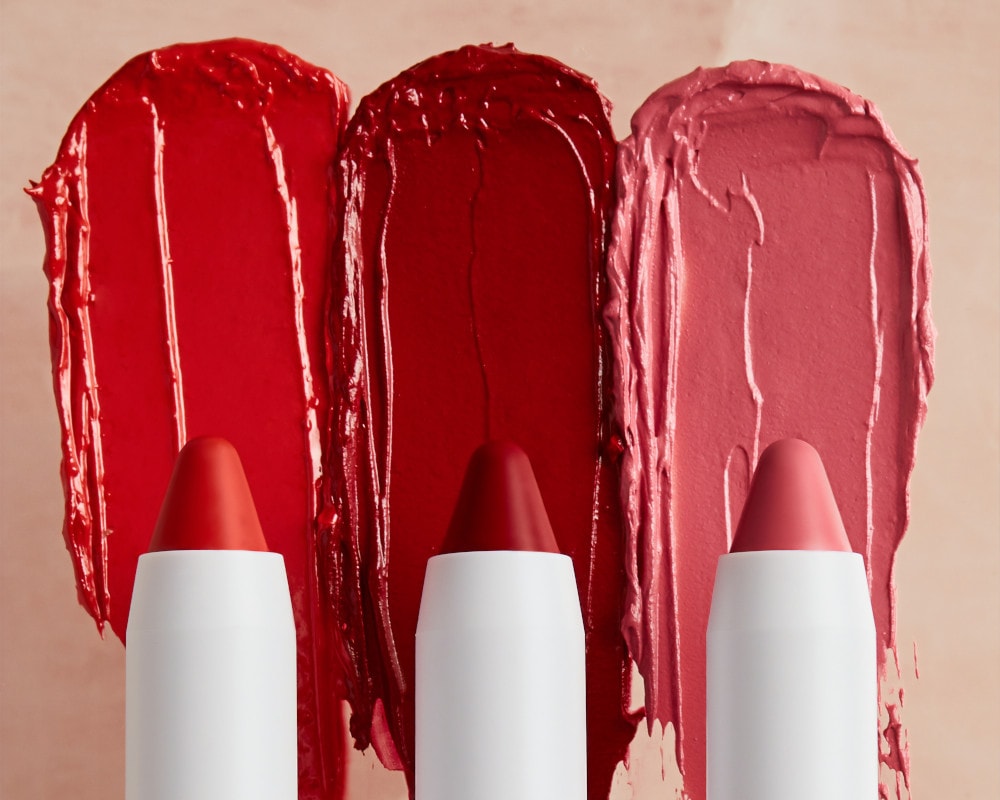 Prime
Giving the lip color a good base to stick to will ensure a good grip. You can use concealer or foundation over the lips as primers. Using a technique called reverse lining is also fantastic for the priming purpose. Apply lip liner that is nude or the same color as your lips. Follow the lip outline and then fill in the lips with the liner.
Applying color
Any seasoned lipstick wearer will tell you that using a brush is always the best option for applying lipstick. It provides an even spread of lip color and the bristles reach into all the little creases for a super smooth application. It also allows for better control while applying, which is perfect when working with bold and bright colors. Use only a thin layer of color.
The magic
This is the cruncher. Don't skip this step and expect the color to last longer than usual. After applying the color, blot the lips on a tissue. Then place the tissue over the lips and brush translucent powder onto the lips through the tissue paper. What we are doing here is creating another primer for the second layer of lipstick.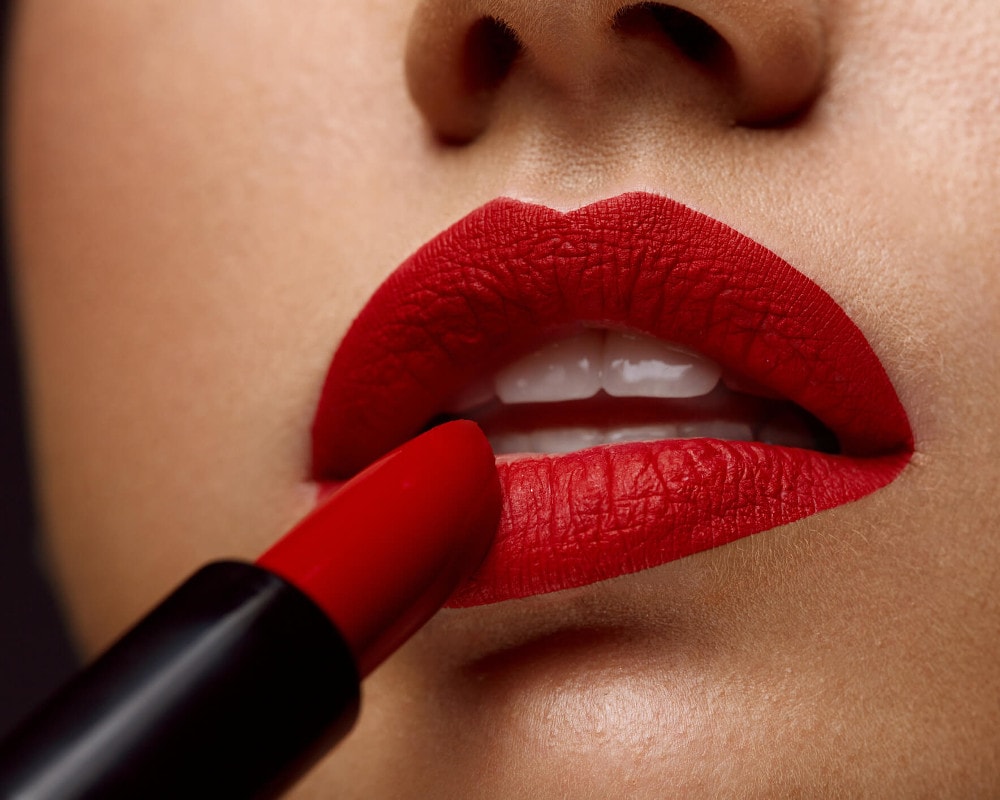 Second application
After the powder dabbing, apply the lipstick again with the brush. This is the final application, so make sure it's done beautifully. Start on the bottom lip first. Start from the center of the lip and gently swipe outwards towards the corners. Be extra careful on the edges. As with the first application, use a thin layer of color. Having these two colors caked-on thickly will result in clumping during the layering process and it will just be a mess. There's no need for thick layers. Two thin layers of color will be vibrant enough.
Bonus tips
Liquid lip color is all the rage right now and there are some stunning products available. This process can also be done with liquid colors. For those who want to try color stay lipsticks, these are great products but be aware that they can be very drying on lips, so be sure to wear a good lip balm before applying the color.