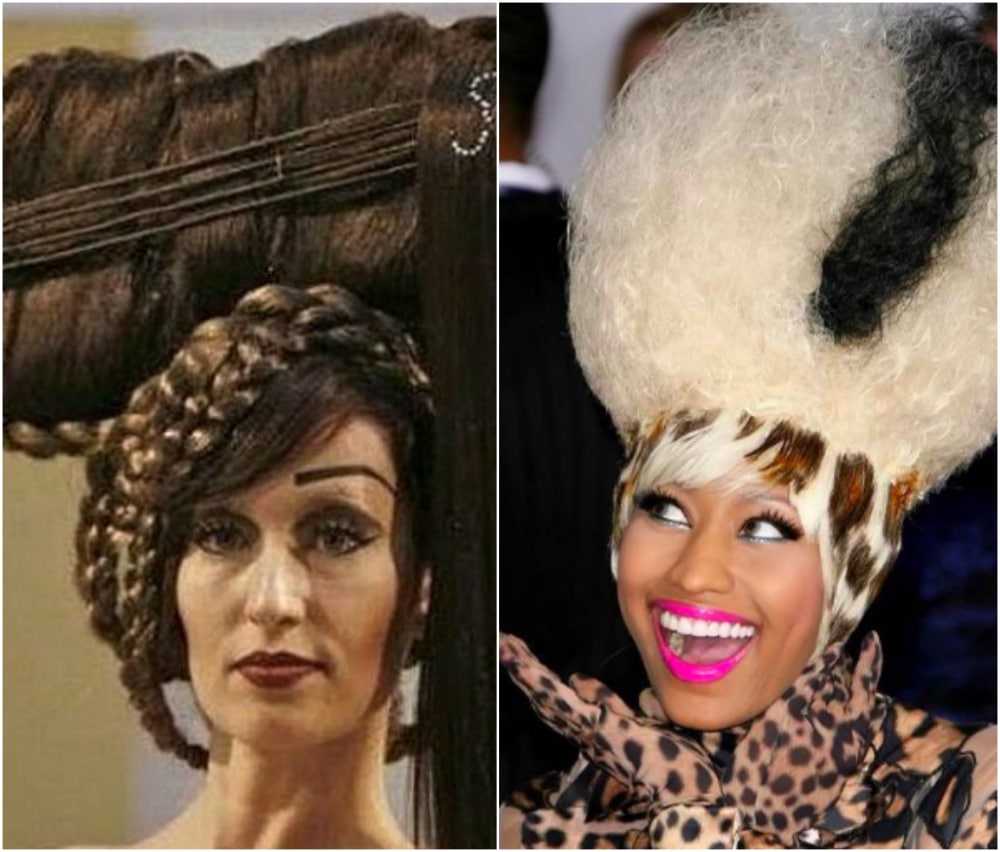 Getting the right haircut can be extremely difficult. You sit down in the salon chair, and the stylist asks you what you want, but your answer seems to get lost in communication. You say you're only looking for a few inches off the ends, then the next thing you know you're walking out with a pixie cut.
It's surprising how often this happens, although the stylists aren't always the one to blame for a hilarious haircut. Occasionally, people decide they're just as skilled as them at cutting hair, so they take the job into their own hands. It often produces some interesting results, the likes of which we don't think we've ever seen before.
[post_page_title]Business in the front[/post_page_title]
It's been quite a while since we've seen the mullet make an appearance. The hairstyle was everywhere in the '70s and '80s, but then it disappeared into a pile of hair on the salon floor. Luckily, this woman seems to be bringing the look back.
Although it was mostly men that rocked the mullet back in the day, this person is showing that anyone can have business in the front and a party in the back.
Pages:
Page

1
,
Page

2
,
Page

3
,
Page

4
,
Page

5
,
Page

6
,
Page

7
,
Page

8
,
Page

9
,
Page

10
,
Page

11
,
Page

12
,
Page

13
,
Page

14
,
Page

15
,
Page

16
,
Page

17
,
Page

18
,
Page

19
,
Page

20
,
Page

21
,
Page

22
,
Page

23
,
Page

24
,
Page

25
,
Page

26
,
Page

27
,
Page

28
,
Page

29
,
Page

30
,
Page

31
,
Page

32
,
Page

33
,
Page

34
,
Page

35
,
Page

36
,
Page

37
,
Page

38
,
Page

39
,
Page

40
,
Page

41
,
Page

42
,
Page

43
,
Page

44
,
Page

45