---
Although she may no longer be around, Marilyn Monroe is still one of the biggest stars of today. Yep, she was pretty darn awesome. This actress, model and singer was in her prime during the 1950s and 1960s and quickly caught the attention of people around the world for her talent. However, Marilyn's talent wasn't the only thing that got people talking. Thanks to her life in the limelight, people across the globe got the chance to truly see her beauty – from her iconic haircut to her physical appearance and her fashion. Marilyn had it all. In fact, these are the fashion lessons we can learn from Marilyn Monroe…
It's all about that statement piece
When you're adding a little somethin' somethin' extra to your outfit, it can be easy to grab all of your necklaces, your bracelets, and all of your accessories to give it that bit of sparkle. Because you have to go hard or go home, right? Well, Marilyn wasn't about that life. For this style icon, less was most definitely more, and it was all about that statement piece. She would often finish off her outfit with one or two key pieces of jewelry. She would wear impressive earrings, and she would even top everything off with a diamond choker. She knew exactly how to wear just the right amount of jewelry.
Dress for your body
When you walk down the street, you can see that every woman is completely different. Some are short, some are tall, some are thin, and some aren't. However, body type is much more complicated than that, and that can often make clothing choices difficult. While you may want to go with the trends and buy off the same rack that your friends have, it might not be possible for you. That's because you have to dress for your body, according to Marilyn Monroe. The actress was famous for her hourglass figure, and she always used her clothing to accentuate this part of her body. She would rock figure-hugging dresses, below-the-knee skirts, and plunging necklines that would show off her assets in the right way.
Always brighten your face
Have you ever looked at photographs of Marilyn Monroe and wondered how she managed to look so flawless all of the time? Well, it's because she always made sure that her skin was always bright and ready for the camera. She would spend hours making sure that her skin looked perfectly glowy, and would put this down to a light but poignant layer of peach blush on her cheeks. This way, her cheeks would catch the light and provide a romantic glow in front of the camera. Nowadays, it's easy to recreate this look with the countless blush colors and highlighters on the market.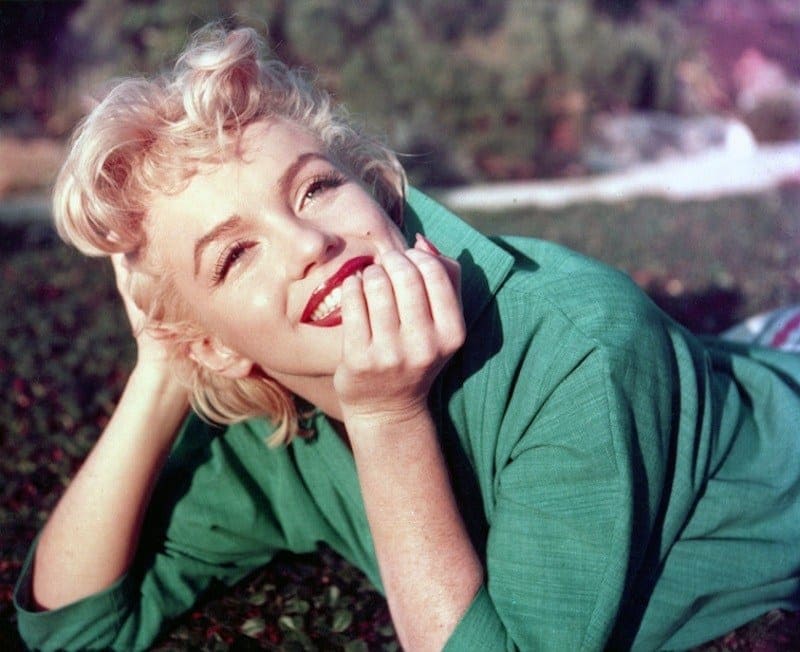 Don't be afraid to be bold
When you're trying to perfect your look, it can be easy to agree that less is more. You believe that you shouldn't go overboard with your fashion style or your makeup, just to be safe. However, Marilyn Monroe wasn't as successful as she was because she played it safe. She dared to go bold, and wouldn't leave the house without her signature red lip. It's reported that her makeup artist would apply no less than five layers of lipstick and gloss to achieve her iconic look, but it's now what people remember her for. So, if you can dare to be bold, give yourself a red lip and watch your confidence skyrocket.
Have you always looked at Marilyn Monroe and wondered how she was so fabulous? Well, it seems as though it's all down to her talent and her fashion – and while you might not be able to replicate her talent, you can most certainly replicate her fashion.