It's impossible to explore everything Disney World has to offer in one day. But knowing what goes on behind the scenes of Disney's many parks and attractions would take at least a lifetime. Here are just some of the secrets behind the magical world of Disney.
Disney's signature scent
Long before aromatherapy was a thing, Walt Disney realized the power of smells, and how they can transport you back to a time you had long forgotten.
That's why he wanted the parks to smell like popcorn and other yummy treats that make us nostalgic for our childhood. Today's Disneyland Imageeners have taken this to a new level with the Smellitzer. This scent-emitting machine produces specific scents – savory, sweet, salty, etc. – to complement each of the park's many attractions.
Secret underground tunnels
Walt Disney's precise attention to detail goes far beyond the rides and attractions. One day, he saw a cowboy walking through Tomorrowland to get back to Frontierland, and realized how guests may be disoriented at the sight of a cowboy walking through a park that was all about the future.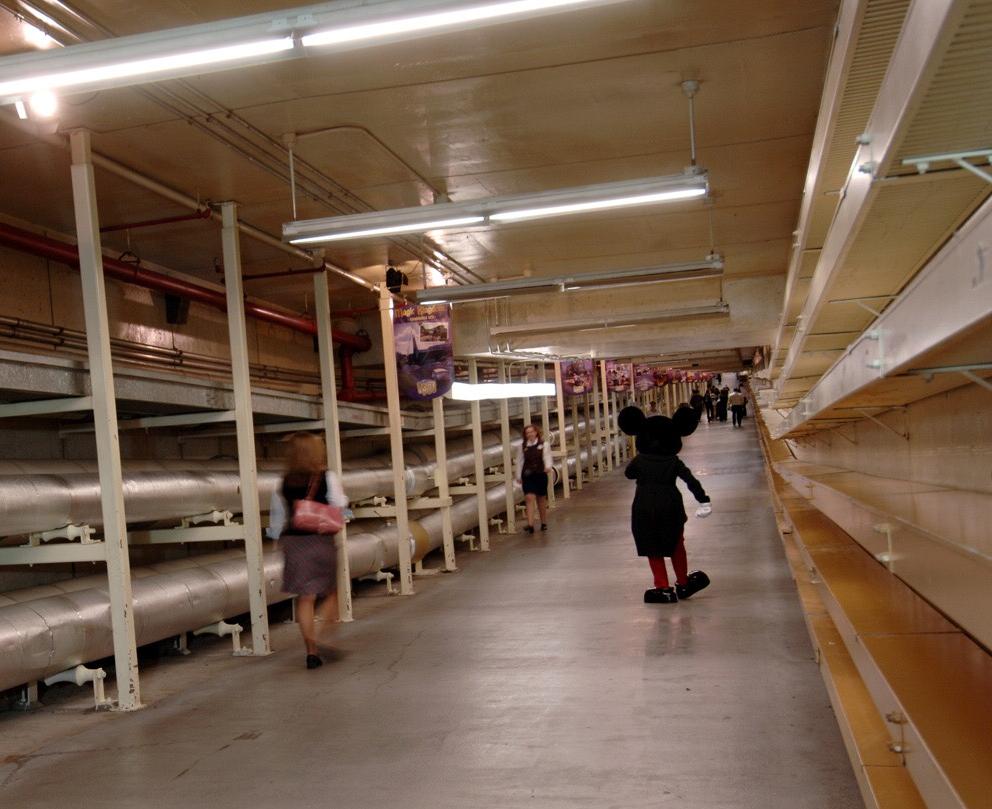 To make it easy for the workers and characters to move around without breaking the spell, Disney created an underground tunnel system known as the "Utilidors."
A matter of perspective
Cinderella's Castle looks massive when you walk through the gates of Disney World, but you may be surprised to learn that it's not quite as large as you think. This is due to a neat little photography trick known as forced perspective.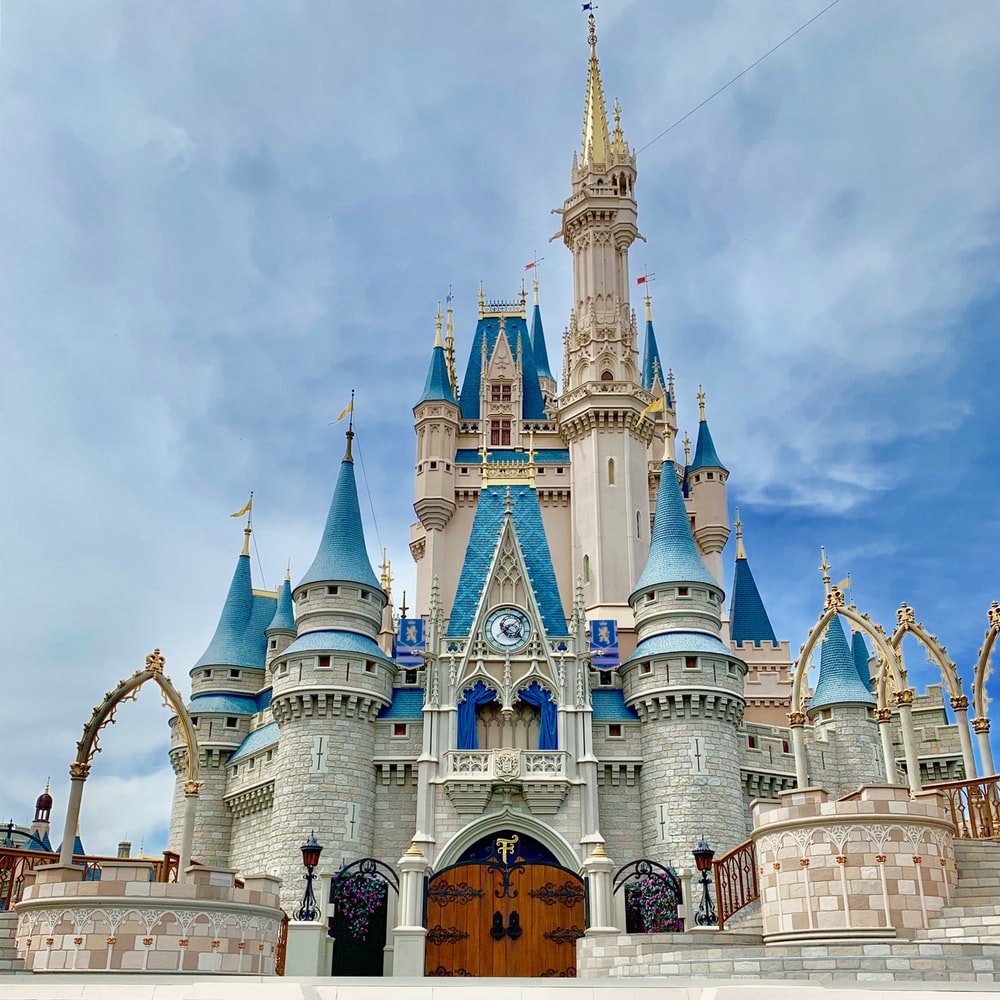 The bottom of the castle is built with larger bricks, while the top sections are built with smaller ones. That makes the top of the castle seem far away from the bottom section, thereby making the entire castle look bigger than it really is.
The haunted apartment
While he was overseeing the construction of Disneyland, Walt stayed in a private apartment on the second floor of the firehouse on Main Street. He lived there for several months, and some people believe that he never truly left.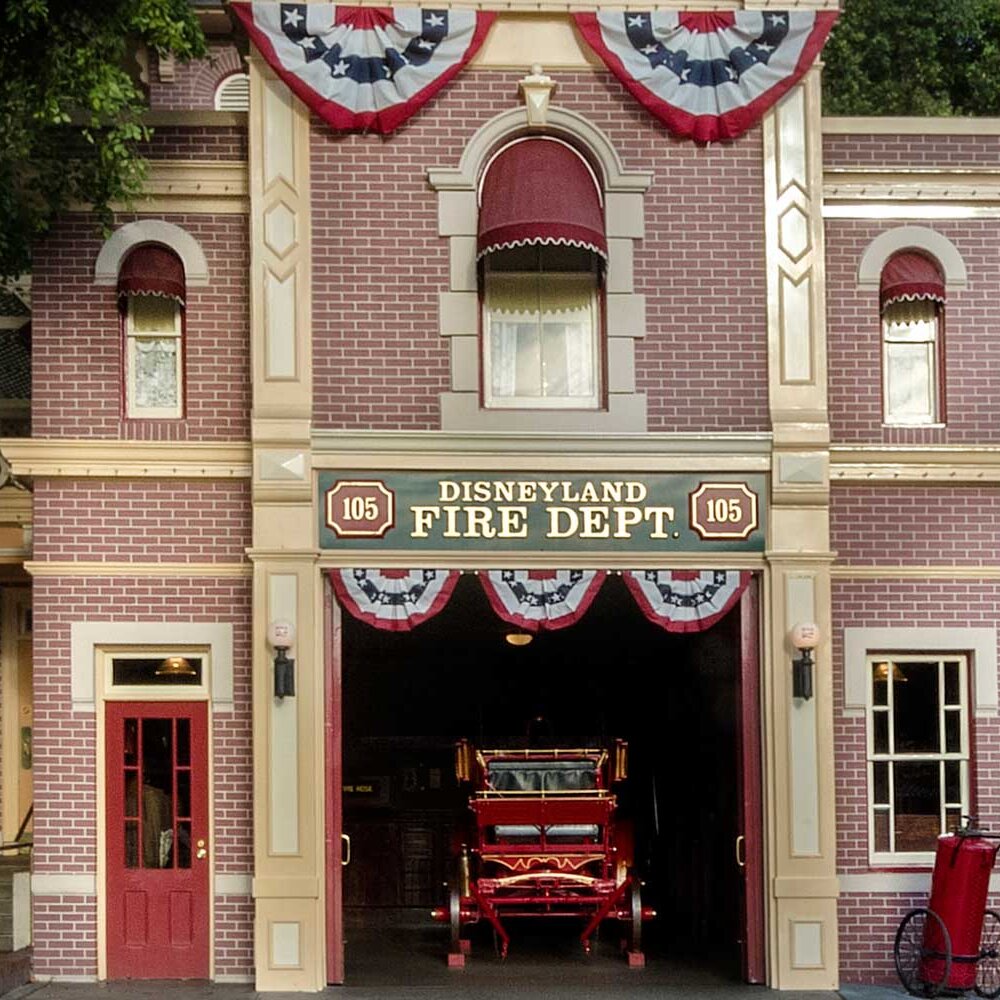 Shortly after his passing, an employee who was in the apartment swore that he saw the lights turning on and off by themselves. Since then, there have been numerous reports from people who claim to have seen the drapes move on their own.
The hidden suite
There are actually several hidden suites throughout Disney World, which are now used by VIP guests. One of these is right inside Cinderella's Castle, though it wasn't originally built for guests.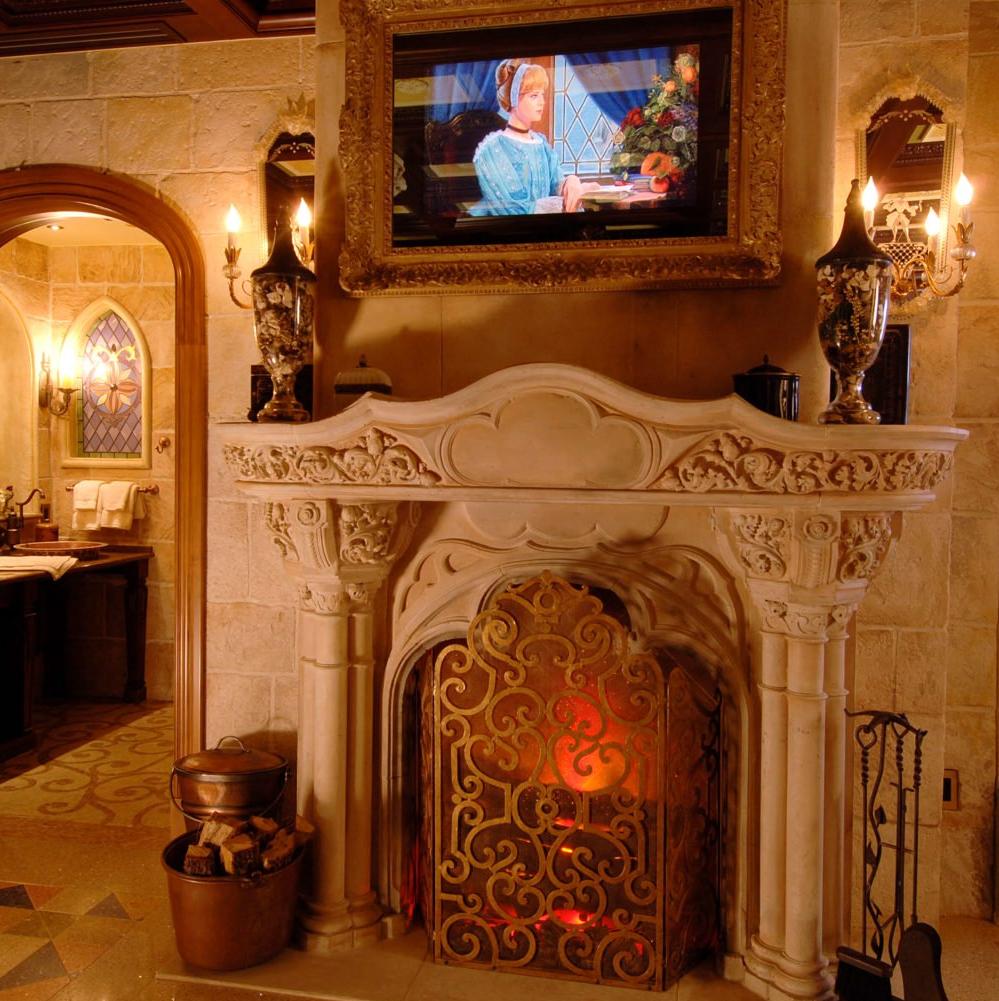 Disney meant for it to be used as a private apartment for his family so they could all stay at the park whenever they wanted. Sadly, the Disneys never had a chance to use it, but lucky guests can enjoy the luxurious furnishings, including a floor made with 24-kt gold tiles.
Frozen: the Walt Disney version
Soon after Walt Disney's passing in 1966, there were rumors about the creator being cryogenically frozen, in spite of news reports stating that he was cremated.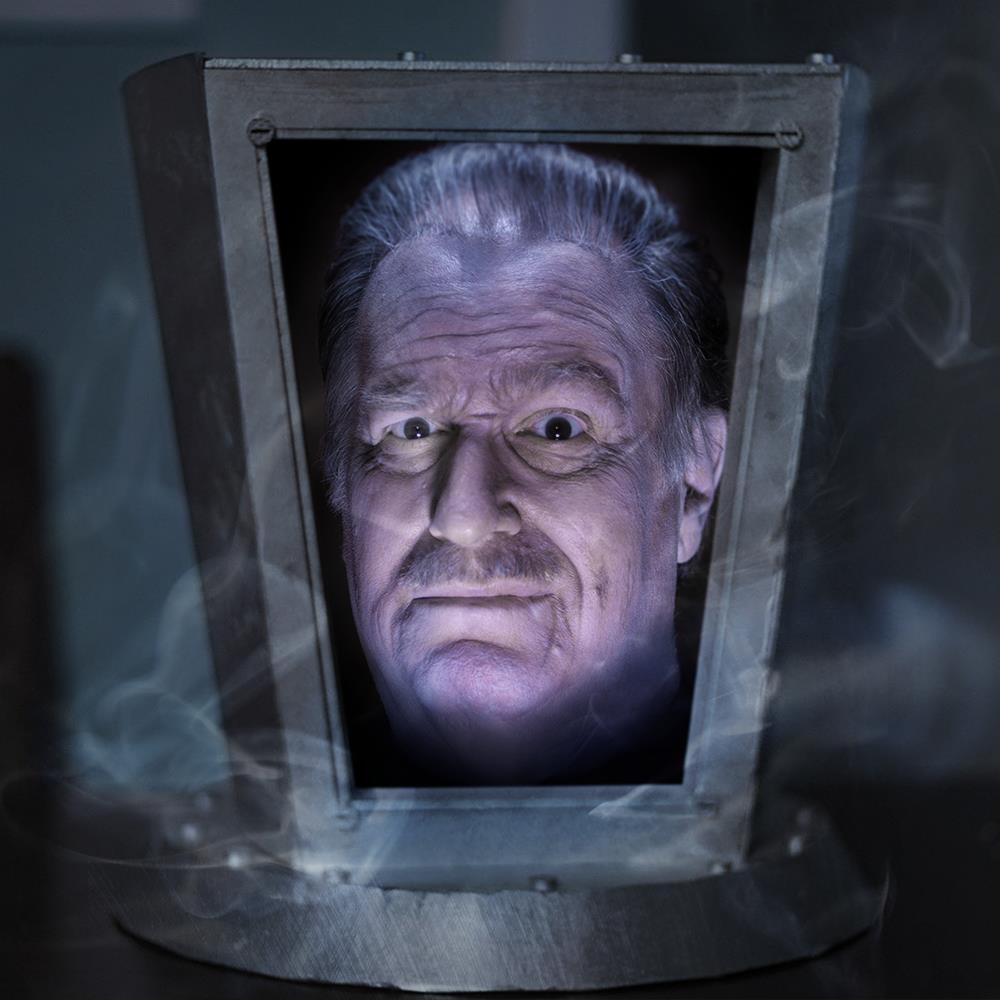 Allegedly, Disney wanted to have himself frozen so that he could be brought back to life in the future. It's believed that his body is buried in a chamber right beneath the "Pirates of the Carribean" ride. Now, there's something to think about when you're floating through the Grotto and hear the echo of "Dead men tell no tales!"
They're alive!
'It's A Small World' is one of the greatest ironies of the Disneyland parks. On the one hand, it's a whimsical, kid-safe ride about peace and brotherhood.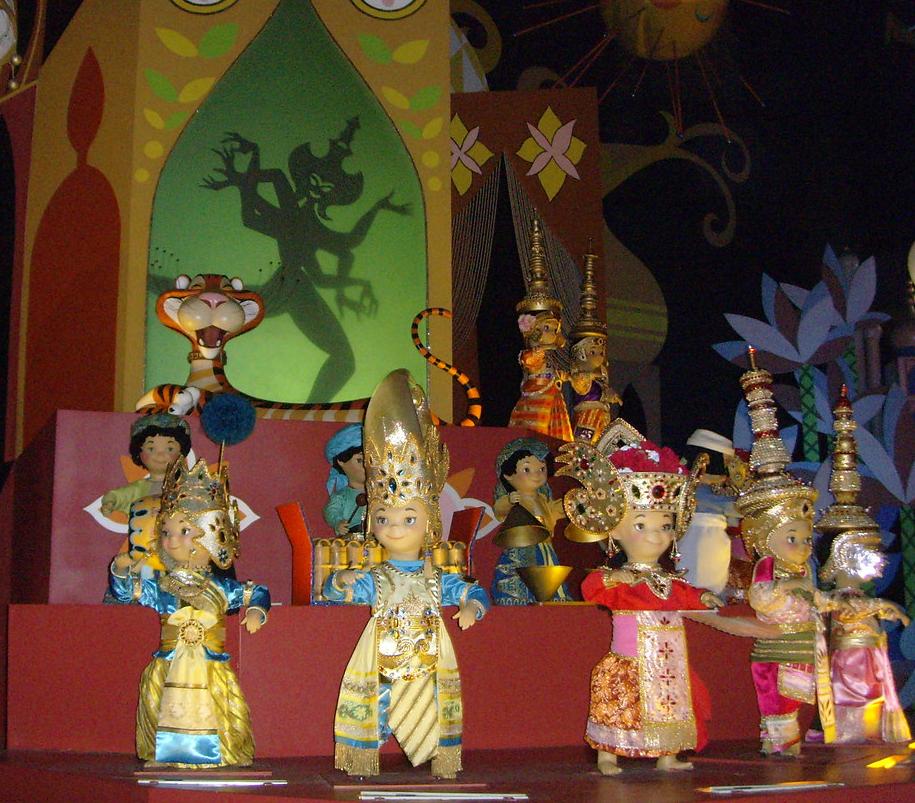 On the other hand, 300 animatronics of costumed children singing the same song over and over is undoubtedly creepy. Many park employees would agree, and even claim that the animatronics continue to move when the ride is broken or turned off. There are also employees who swear they've seen animatronics moving around at night.
For VIPs only
So we've talked about hidden VIP suites, but did you know there's a private club where select guests and sponsors can enjoy fancy cocktails and gourmet meals? The secret entrance is the door marked "33" in New Orleans Square.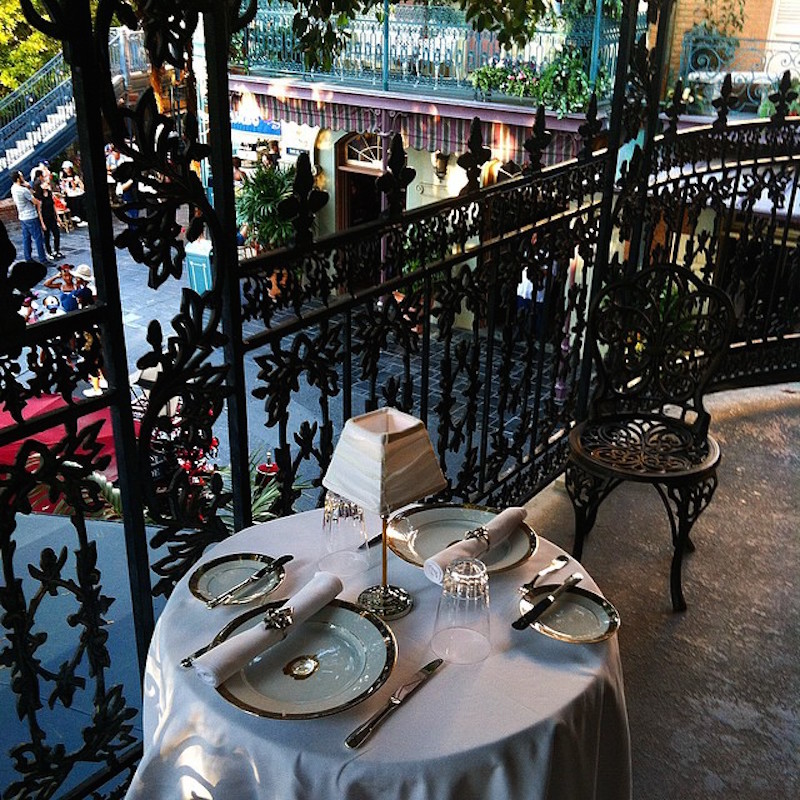 However, getting inside this exclusive bar and restaurant requires a membership fee that's reported to be as high as $50,000. Even if you had the money, there's a 10 year waiting list to join, meaning even the rich have to take turns.
You must be this tall…
We all know those signs that indicate how tall a child has to be in order to get on a ride. Sadly, some parents are a bit too zealous about sharing the magic of Disney World with their kids.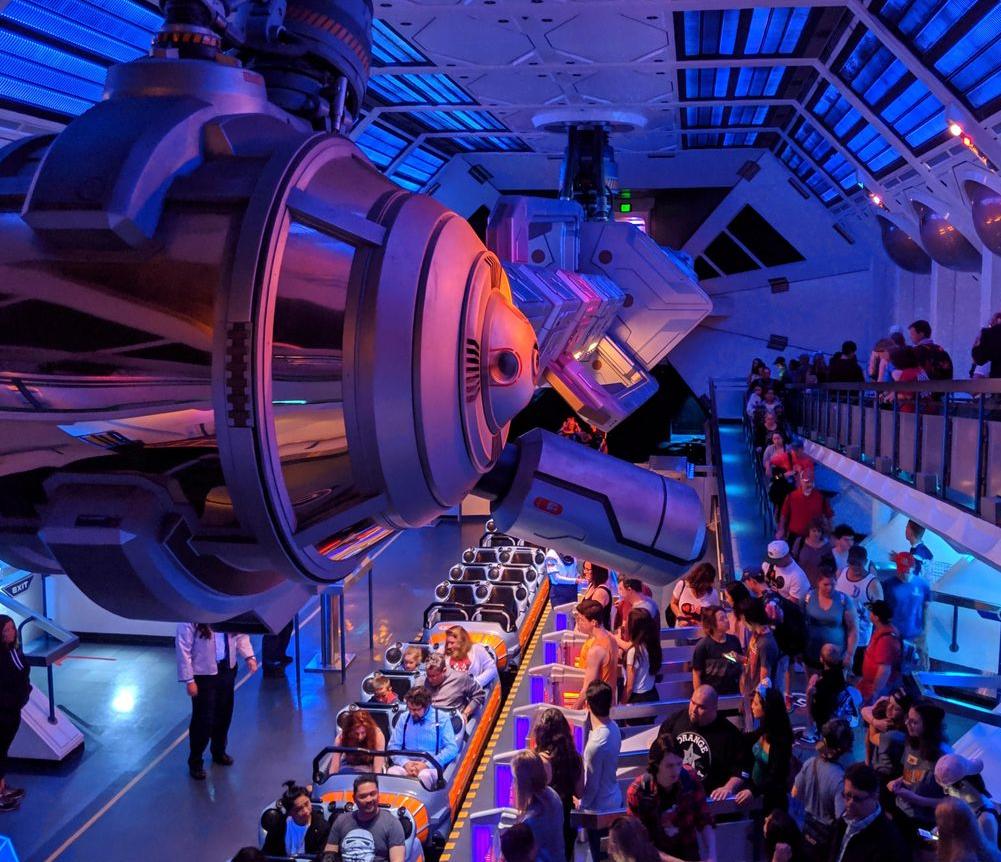 For example, there was an incident on Space Mountain where a couple attempted to board the ride with a suspiciously-large bag. It was a good thing security asked the couple to open the bag, since there was a six-month-old baby inside.
"I don't know" is not allowed
Working at Disneyland may seem like a dream come true, but there are a lot of rules and guidelines you'll need to follow if you want to keep your job.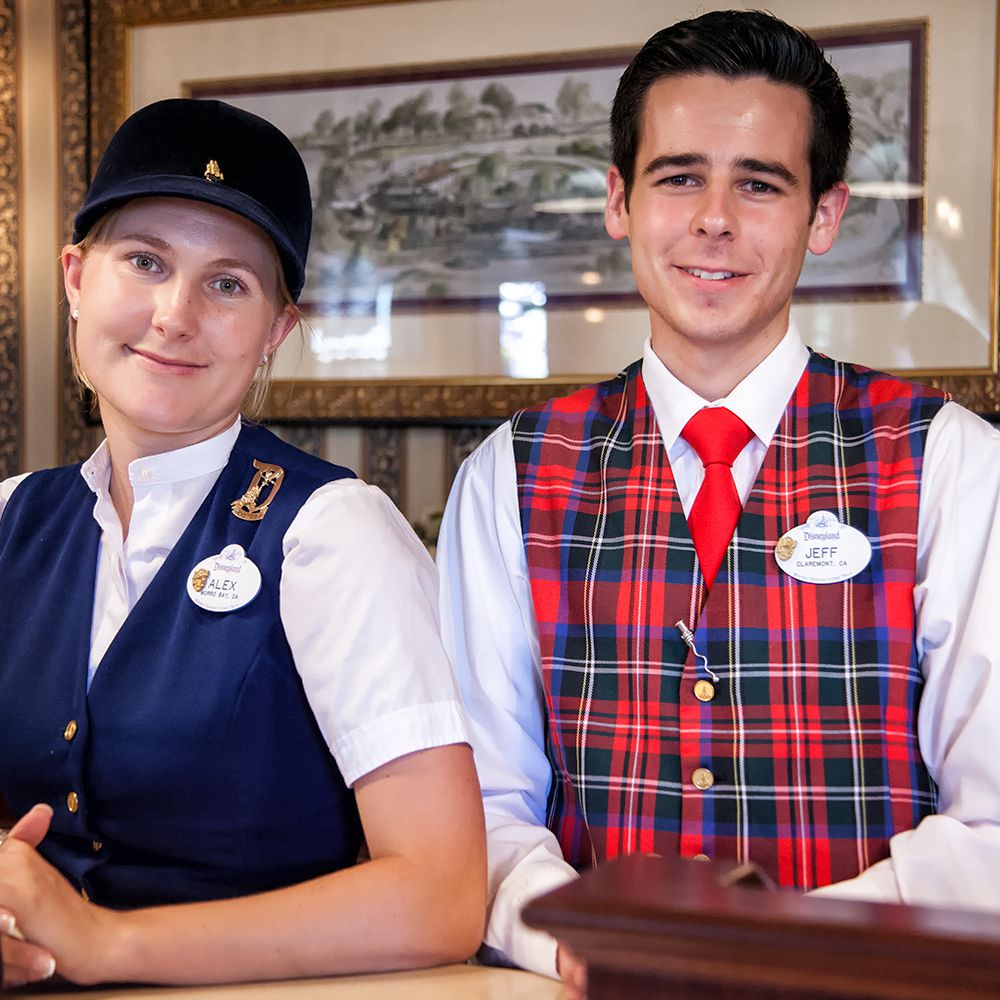 For one thing, you're never allowed to say "I don't know" to a guest when they ask you a question. Of course, you can ask a fellow employee for help if you're really unsure about something. But if no one's available, your ability to think outside the box will determine how long you stay on Disney's payroll.
Honorary mouse catchers
The 'Aristocats' are clearly the most honored felines at Disneyland, but there's another group of cats that the parks couldn't do without. For years, guests would come across cats that were strolling around the grounds as if they owned the place.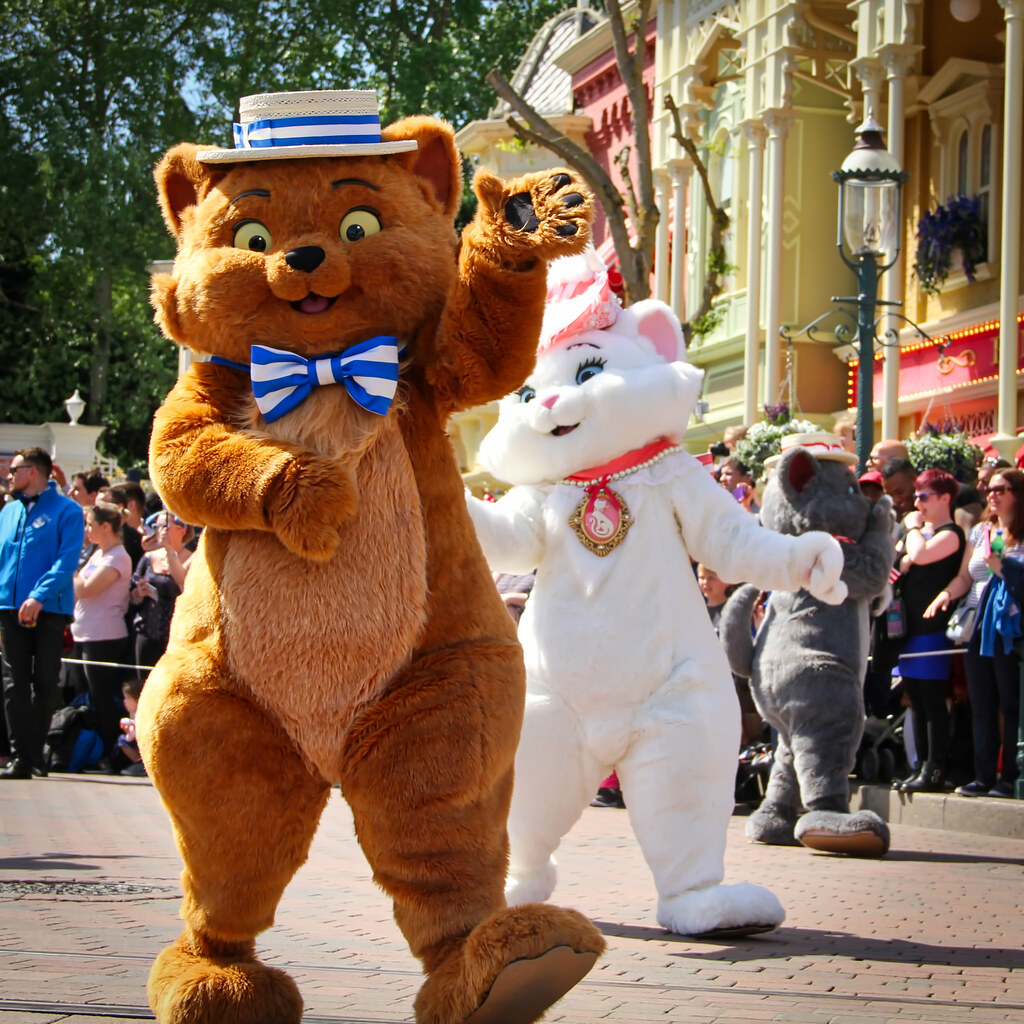 The parks tried to deny their existence, but finally confessed that the cats played a critical role in keeping down the rodent population. It's believed that Disney currently "employs" around 200 cats, who are provided food and medical care for all their hard work.
Sorry, this horse is reserved
In 1964, singer and actress Julie Andrews captivated audiences worldwide as Mary Poppins, the magical nanny with the flying umbrella. She delighted Disney fans again when she returned to the big screen as Queen Clarisses Renaldi in 'The Princess Diaries.'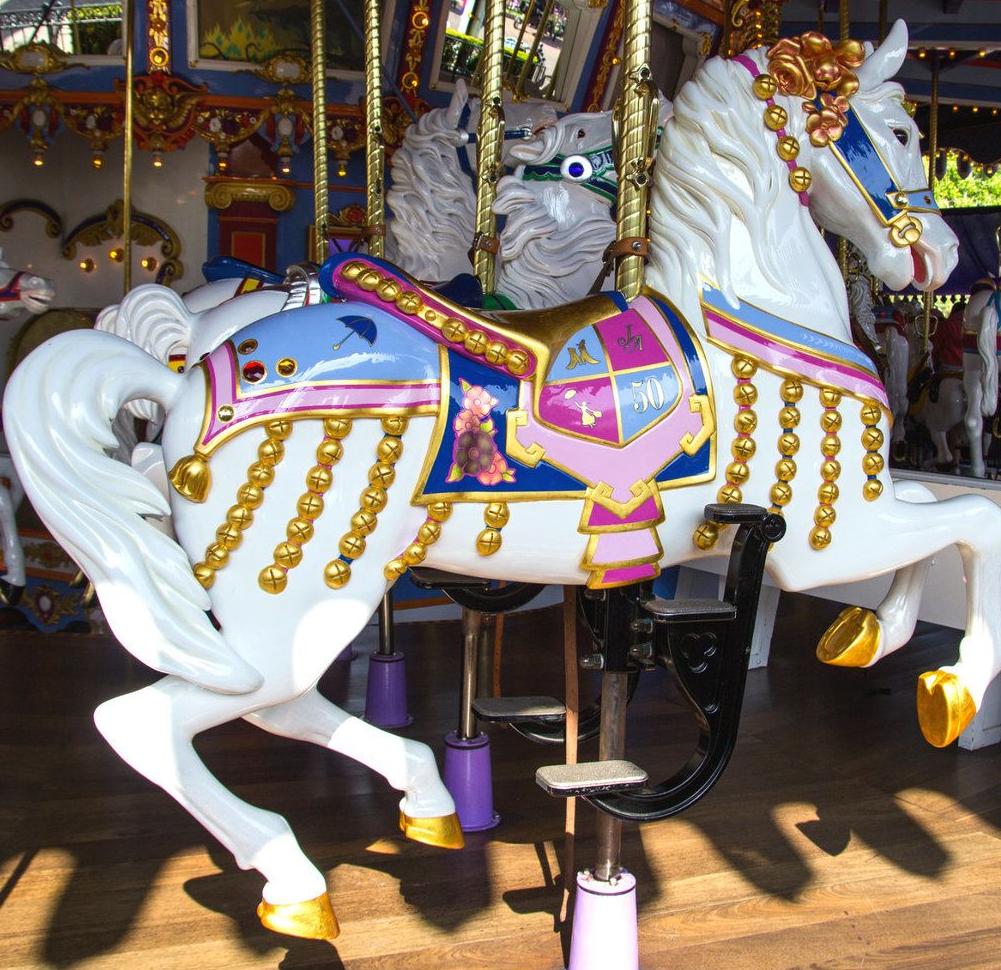 To thank her for her contributions, Disney presented Andrews with her very own horse on King Arthur's Carousel in 2008. Named Jingles, this masterpiece of a carousel horse is decorated with intricate details, including Mary's flying umbrella.
A final resting place
It's strange to think of Disneyland as a final resting place, but it's not an unusual occurrence according to the employees.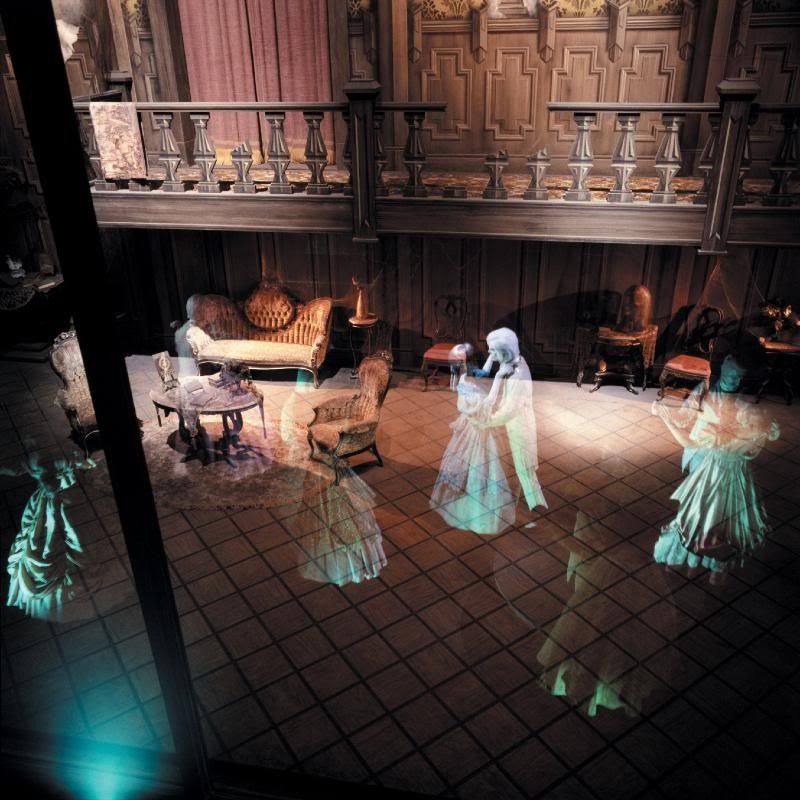 Believe it or not, quite a few people have scattered the ashes of their loved one in various places throughout the park, including the person's favorite ride. One of the most popular final destinations in Disneyland is the Haunted Mansion. Because of the ashes that have been scattered there, many guests and workers believe that the attraction is actually haunted.
Hidden snacks along the way
Walt Disney was an innovator who wanted his parks to be much more than a source of amusement. For instance, the vision of the future he created in Tomorrowland included edible plants throughout the entire park.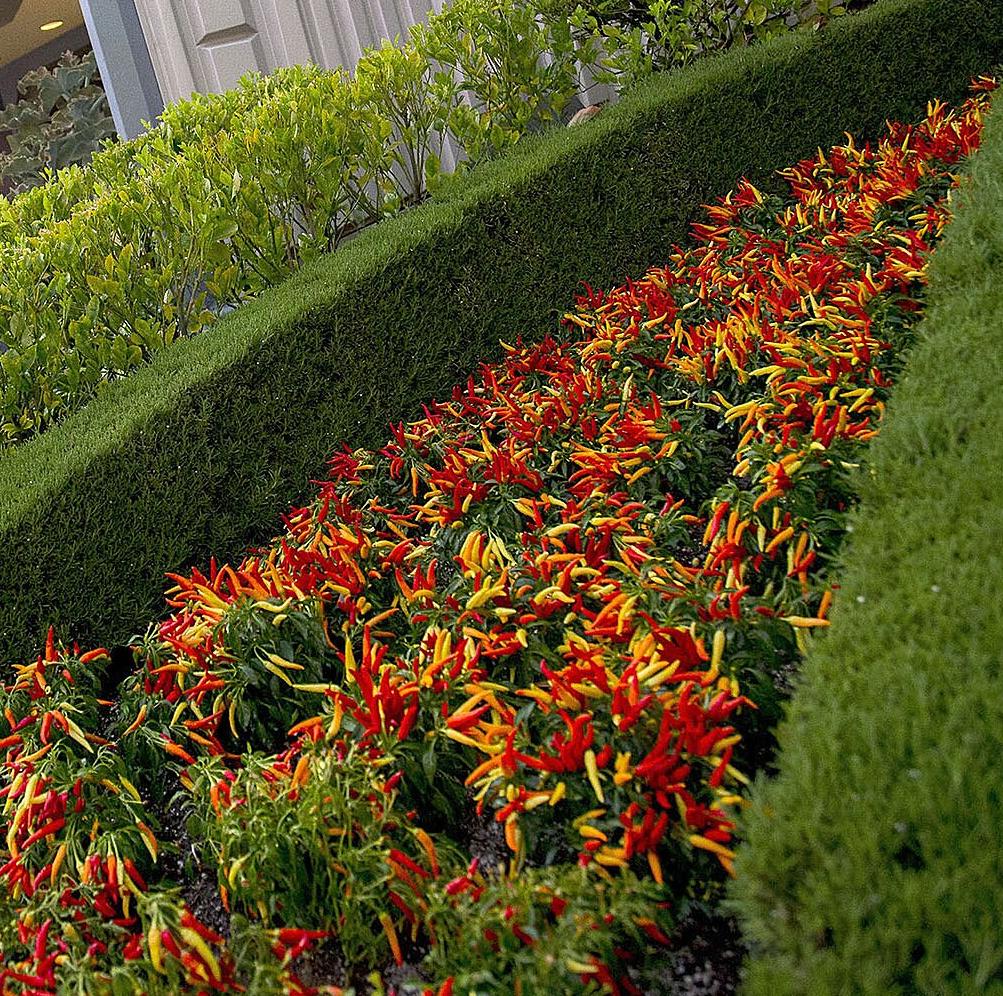 According to the Tomorrowland website, "the visionary landscaping doubles as a potential farm," which means it projects a future in which humanity creates most of its own resources. However, Disneyland Resorts kindly asks that you don't eat the plants, so that the park can preserve its beautiful landscaping.
It depends on the angle
One of the most iconic attractions at Disney World is the Cinderella statue at Fantasyland. To an adult, it may seem like a simple scene of Cinderella being surrounded by her animal besties, but that all depends on how you look at it.
From the angle of a small child, the crown on the painting behind the statue lines up perfectly with Cinderella's head. This was no accident, since Walt Disney was all about hidden meanings that would inspire and delight children.
A secret train car
A day at the Magic Kingdom Park wouldn't be complete without a ride on the Disney World Railroad. Most people are aware that the railroad was inspired by Walt Disney's love of trains, but there's one secret car that very few people know about.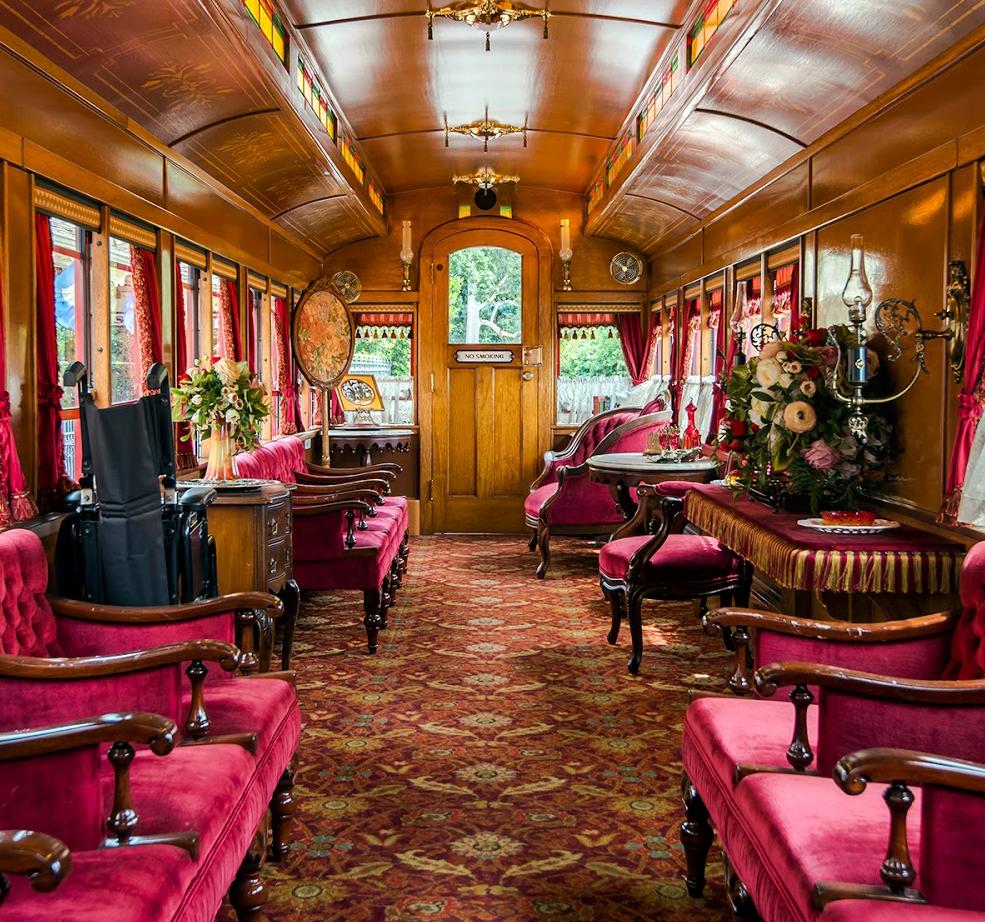 At the end of the train is a richly decorated car known as the Lilly Belle car. It was designed specially for Disney's wife, Lilly, and was made to look like the Victorian parlor in their Los Feliz home.
Authentic artifacts
While Disneyland is based on fantasy, Walt Disney always tried to make things as realistic as possible for his guests. That included using authentic artifacts, like a 14th century book on witchcraft, which was featured in the Haunted Mansion ride.
However, there were numerous reports of the book falling over or moving around on its own. We're not sure if they thought the book was really haunted, but the park did eventually replace it with a copy, just to be on the safe side.
Don't be a 'real' guest
Along with rules and regulations, Disney employees have their own vocabulary that they have to use whenever they're on the clock. For example, visitors are always referred to as "guests," and actors playing the characters must refer to themselves as "cast members."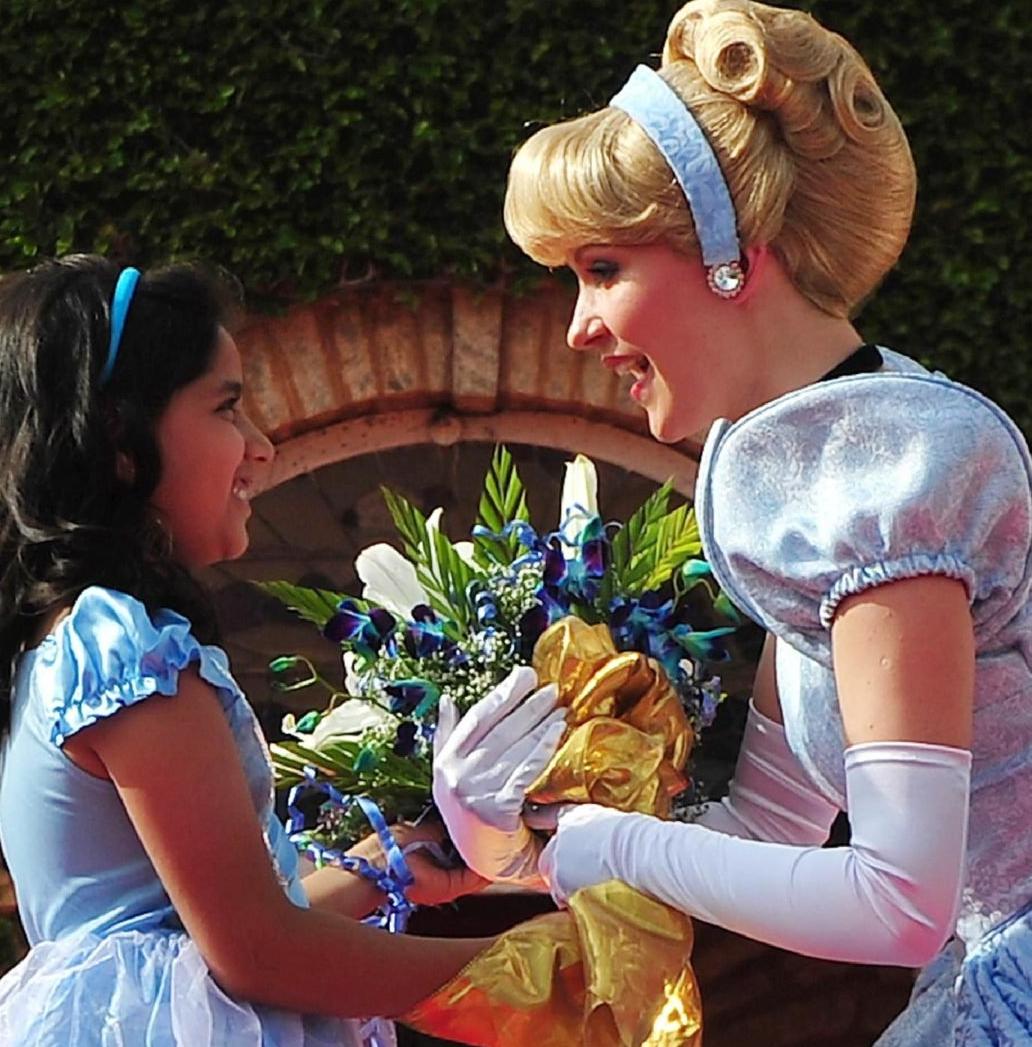 Though being called a guest makes most people feel special, the one thing you never want to be is a "real guest." That's the code word among the employees for someone who's rude or impossible to please.
Watch that finger
Here's another super important rule for all the employees: never point with one finger. This edict came from Walt himself, who felt that pointing with one finger was offensive.
Instead, he would insist on his signature 2-finger point, or simply gesturing in a certain direction with the hand. There is a more cynical explanation, though. Disney had a well-known smoking habit, and the 2-finger point was the way he would hold his cigarettes, which would be air-brushed out of publicity photos.
Epcot Center could have been a real city
Epcot is a bit "out there," even by Disney standards, but there's a lot more to this futuristic wonderland that you can ever imagine. As a Disney super fan, you may already know that Epcot stands for the Experimental Prototype Community of Tomorrow.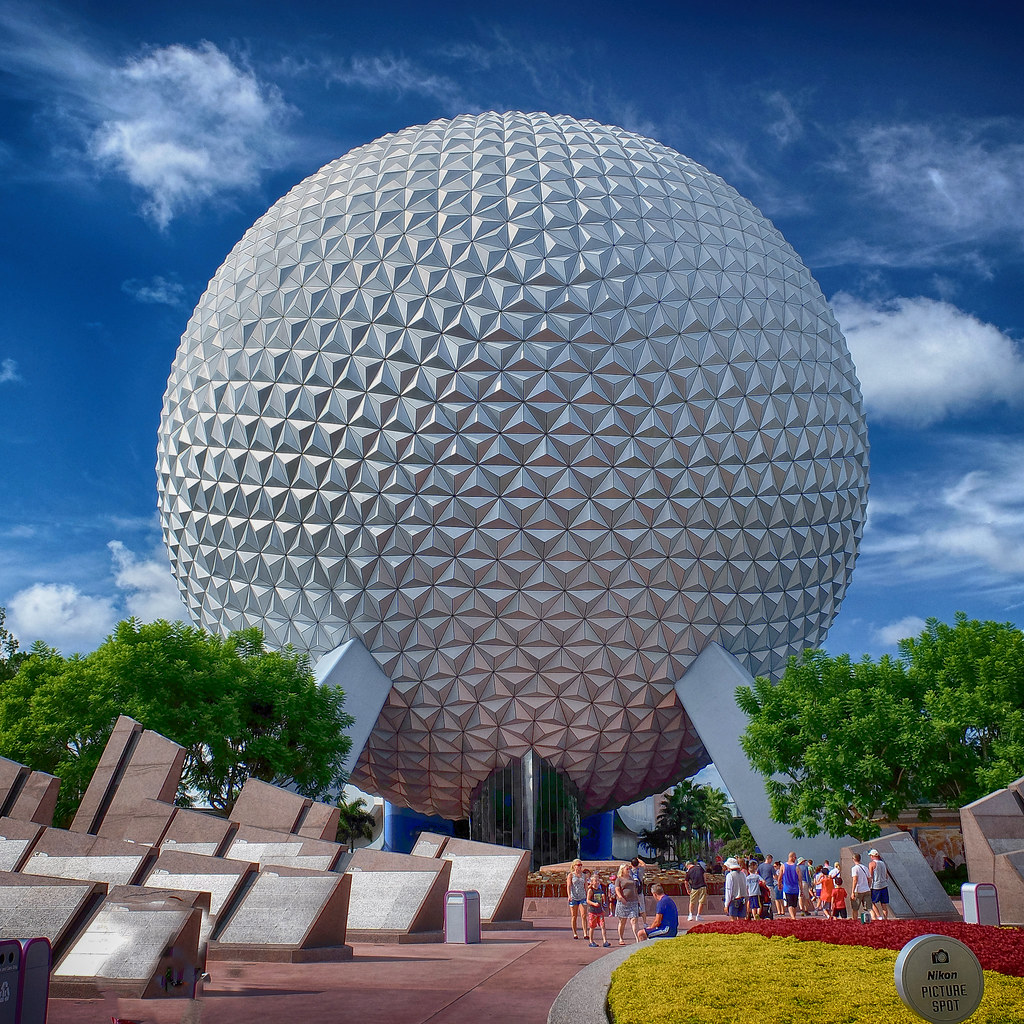 But a lesser known secret is the fact that Walt planned to build Epcot into a real-life community of 20,000 people. He unfortunately passed away before this could happen, but Epcot continues to thrill guests with its futuristic, space-age attractions.
The ghost of Space Mountain
The Disney parks seem to be chock full of ghosts if stories from the workers and guests are anything to go by. Now, spectres at the Haunted Mansion are one thing, but Space Mountain?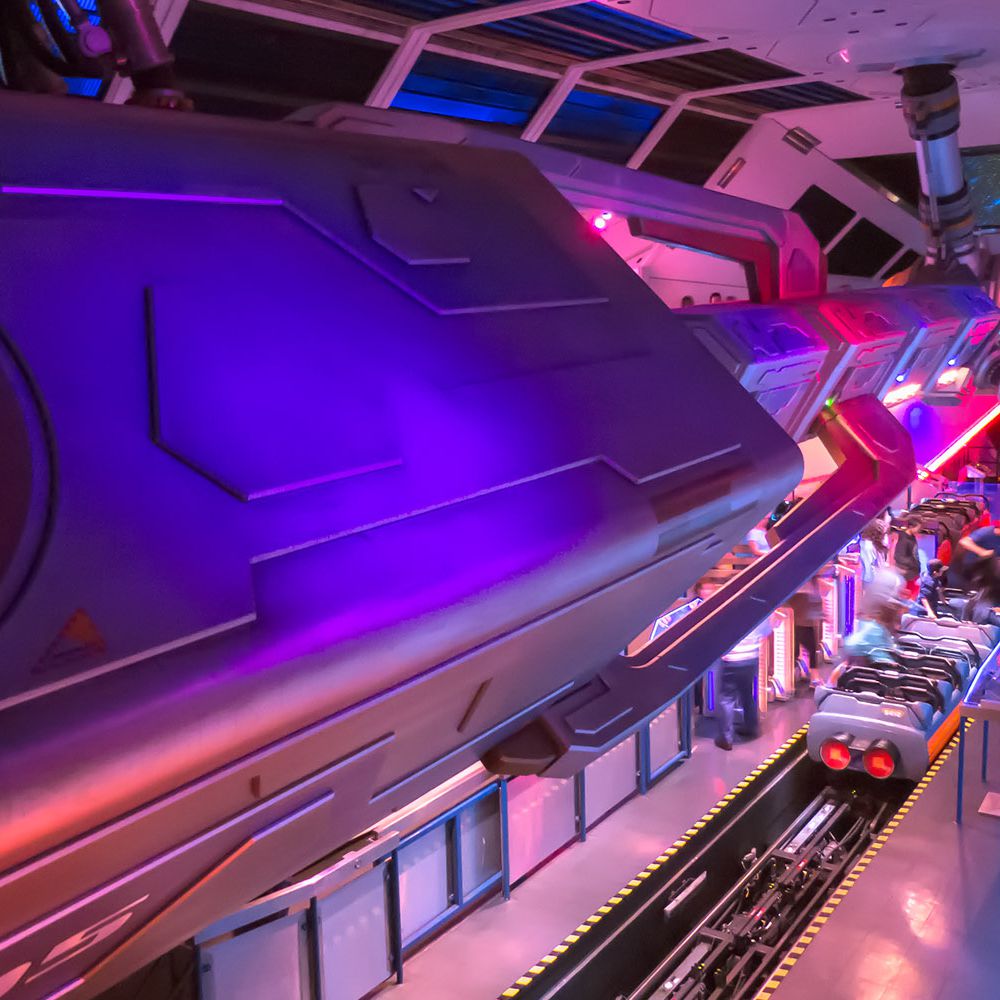 Allegedly, there's a ghost of a former construction worker, who's been scaring employees even before the ride opened in 1975. Since the ride's been in operation, staff members have reported guests being terrified by an apparition that would appear next to them during the ride.
Is that flag missing something?
You'd probably have to have the eyesight of a superhero to notice this, but there's one tiny detail that's frequently missed on all the American flags that are flying throughout the park. Each of these flags is missing one star and one stripe, which was completely intentional.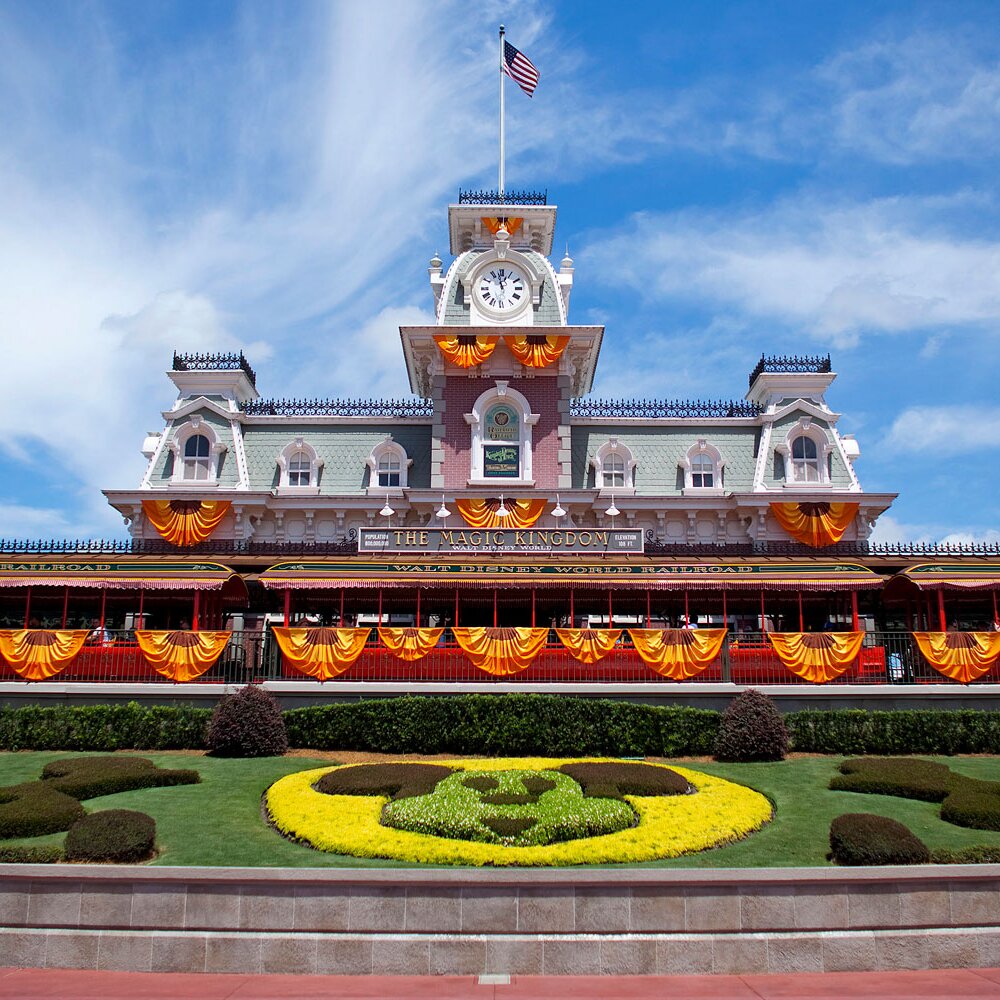 You see, flying authentic American flags means following a lot of rules, like flying them at half-mast, and raising and lowering them depending on the occasion. Using incorrect "decoy" flags was an easy way to circumvent these laws.
The abandoned water park
In spite of Disney World's monumental success, there have been some failures over the years. That seems to be the case with River Country, the long-abandoned waterpark that was officially closed in 2001.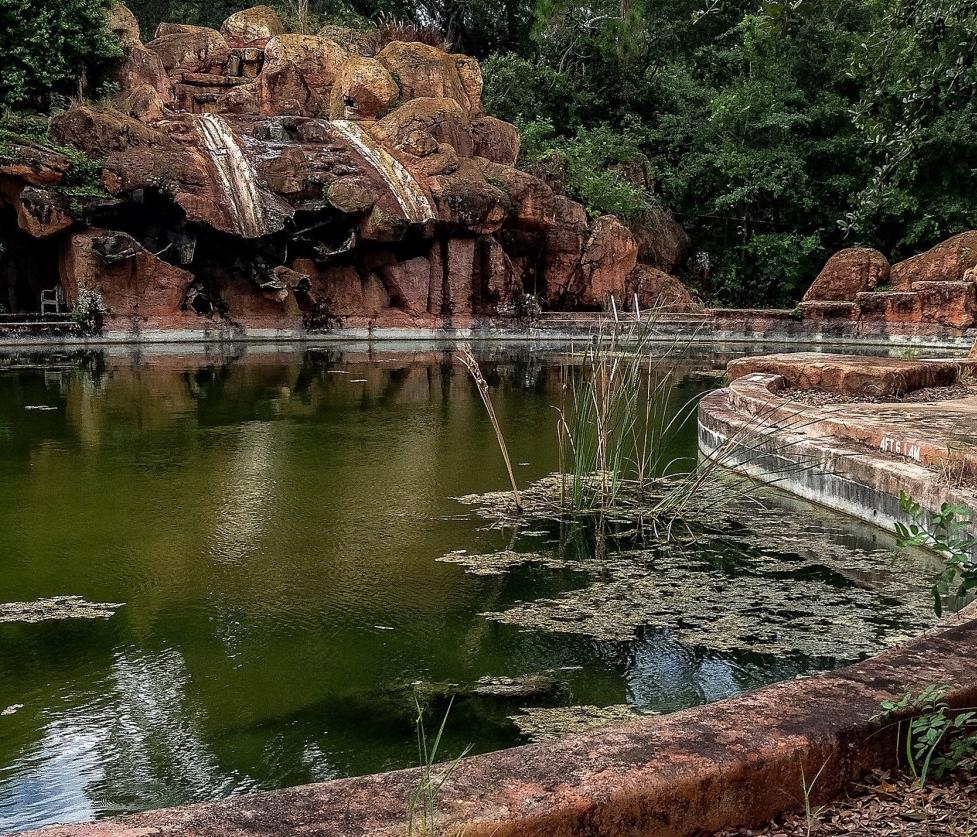 Disney never gave an explanation as to why the park closed, but there was really no need, since a lot of people had forgotten it was even there. However, it probably has to do with the fact that Disney opened two larger water parks with more advanced rides and attractions.
We owe it all hot dogs
It sounds silly, but Disney's desire to captivate his guests came from a pack of hot dogs. One day, he was taking some hot dogs out of the fridge in his home, when he noticed the ecstatic joy on his dog's face upon seeing these tasty treats.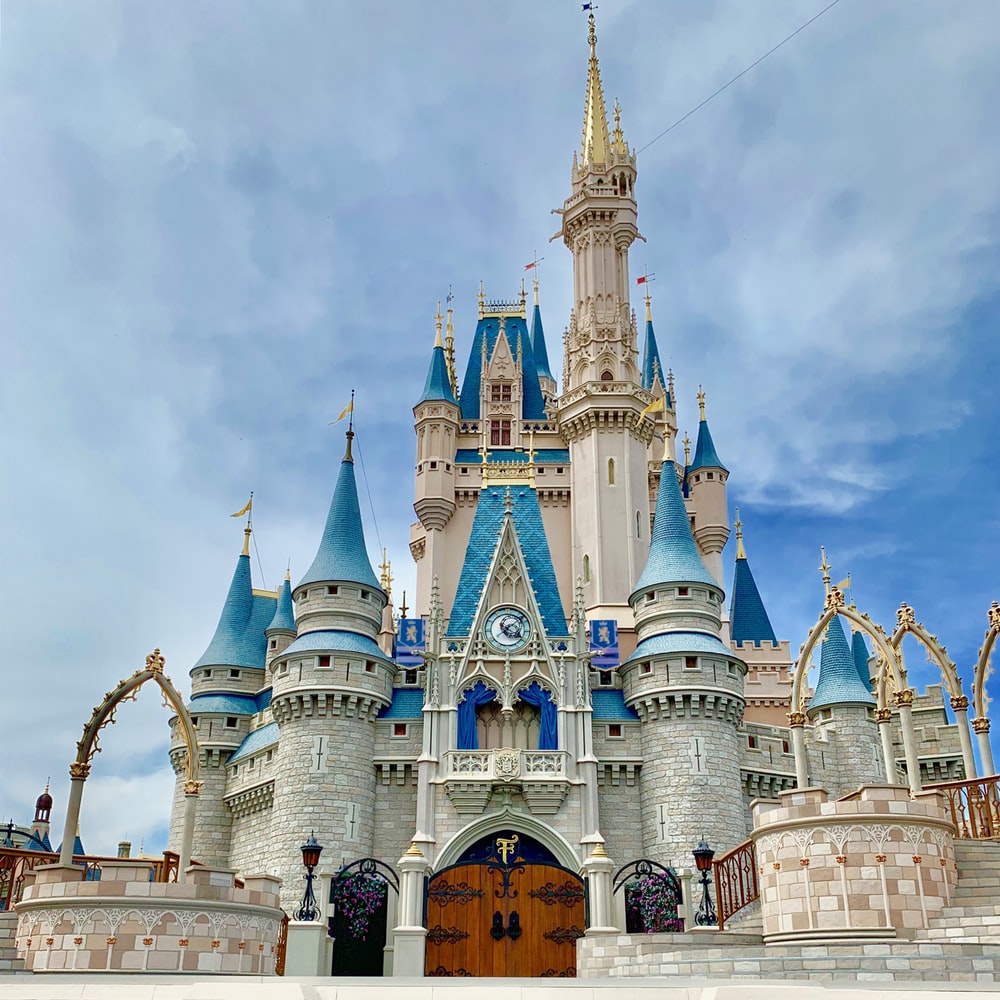 At that moment, Disney realized the feeling he wanted to inspire in his guests while they were at Disneyland. That's what motivated him to create some of his most outstanding works, like the castle at Magic Kingdom.
Don't just play the character…
Be the character! This isn't a mere suggestion, by the way. When you're a cast member, you're required to embody your character in every way possible, from your hand gestures to the pitch of your voice.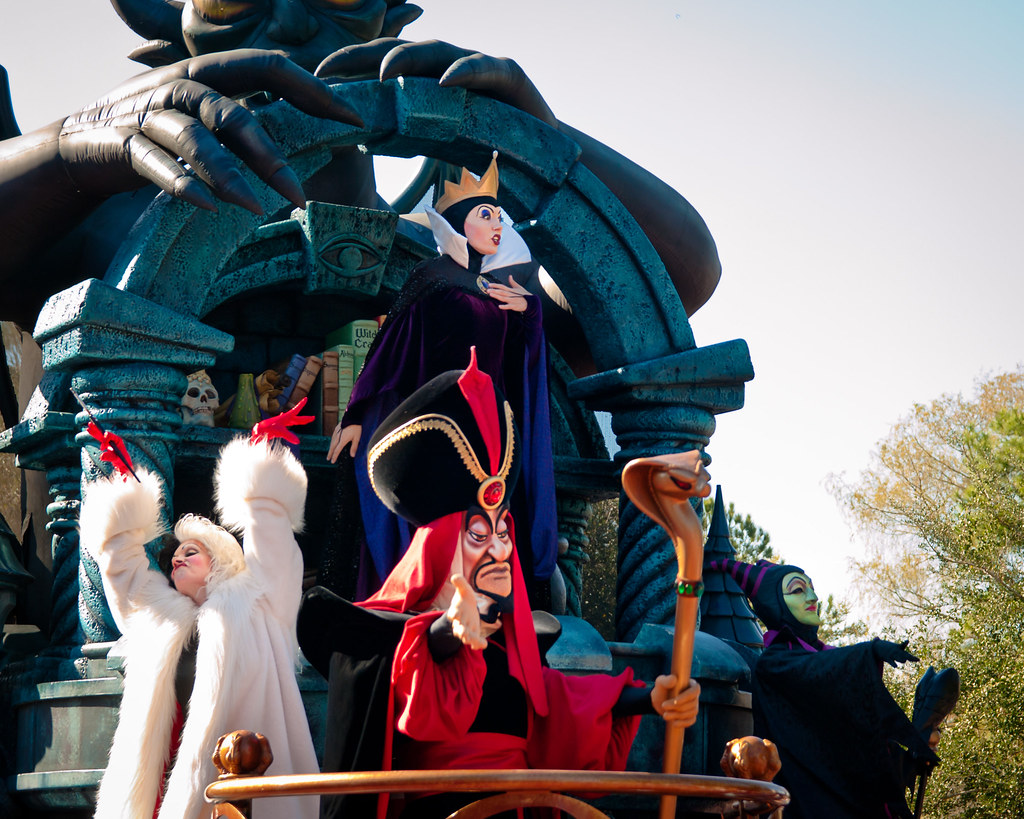 Oh, and let's not even talk about taking off your costume in view of the guests! Breaking the illusion is a no-no of the highest degree. If the heat gets overwhelming (as if often does in those giant costumes), you can slip away backstage for a quick break.
Heroes in real life
There is, however, one exception to the breaking character rule. If a guest is clearly in distress, you should do whatever is needed to ensure their safety. In his memoir, former cast member Chris Mitchell wrote about an incident, in which a boy fell into the lagoon at Tom Sawyer Island.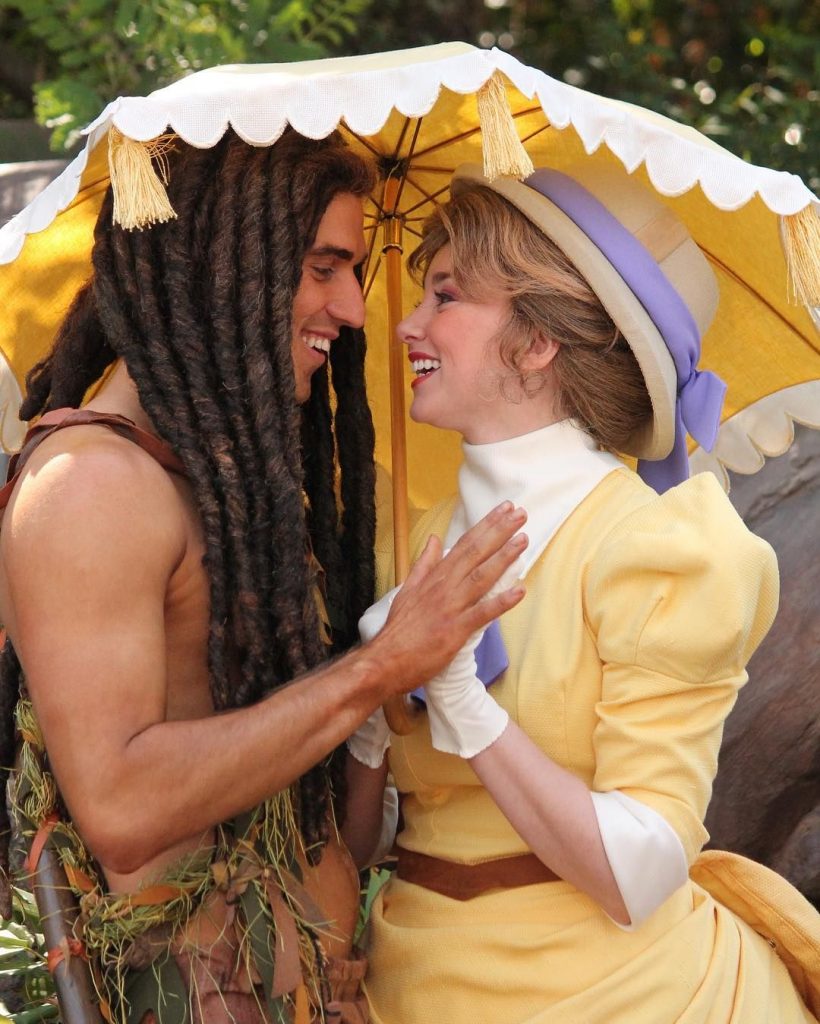 The actor playing Tarzan happened to be nearby, and saved the boy from drowning. Amazingly, this dedicated actor stayed in character as he told the boy's mother "Keep boy safe… Tarzan very brave. But everybody can be hero."
Main Street is based on reality
The beloved section of the park known as Main Street makes us nostalgic for a simpler place and time. Well, it did the same for Walt Disney, who modeled Main Street after his hometown of Marceline, Missouri.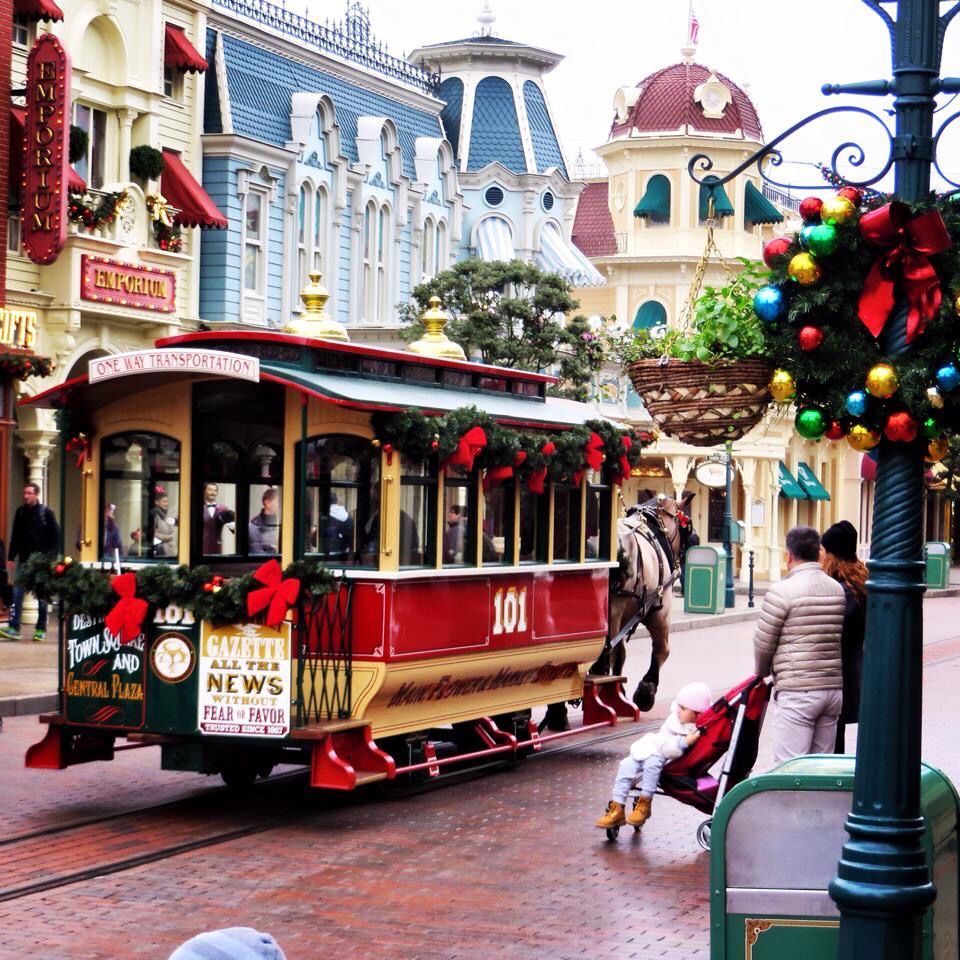 The windows and shopfronts, for example, are based on the stores that Walt remembers from his childhood. But the best secret of all are the shoes on the horses, which are covered in polyurethane to produce that authentic clip-clopping sound.
Prank loving ghosts
Some Disneyland ghosts are creepy, while others just like to have a good time. Well, it's a good time for them at least, though the workers aren't quite as amused.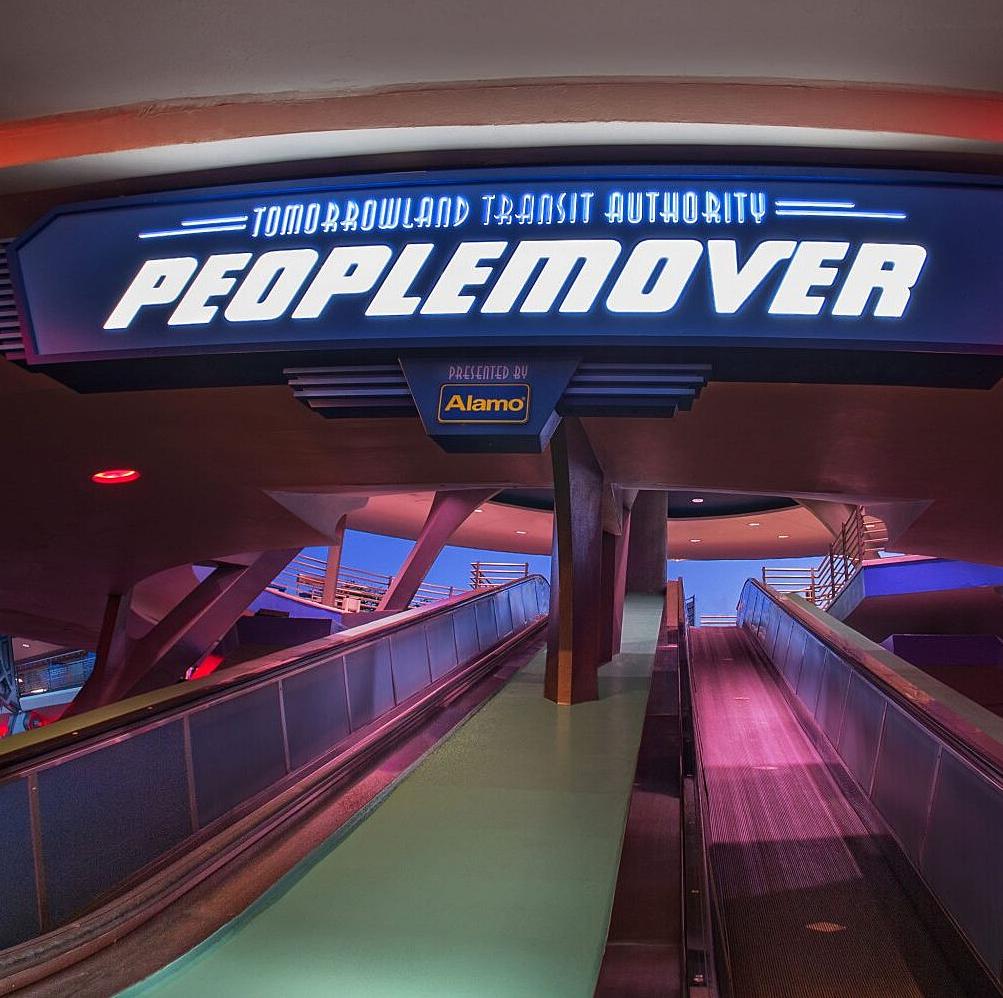 According to legend, there's a ghost who likes to stop the Tomorrowland People Mover ride with no warning. Disney has attempted to dispel these claims by saying it's simply a matter of technical error. However, it is curious how such a relatively slow and simple ride has so many unexpected stops.
It's all about the lighting
As the creator of 'Snow White,' one of the world's earliest technicolor feature-length animated films, Disney understood the importance of color saturation.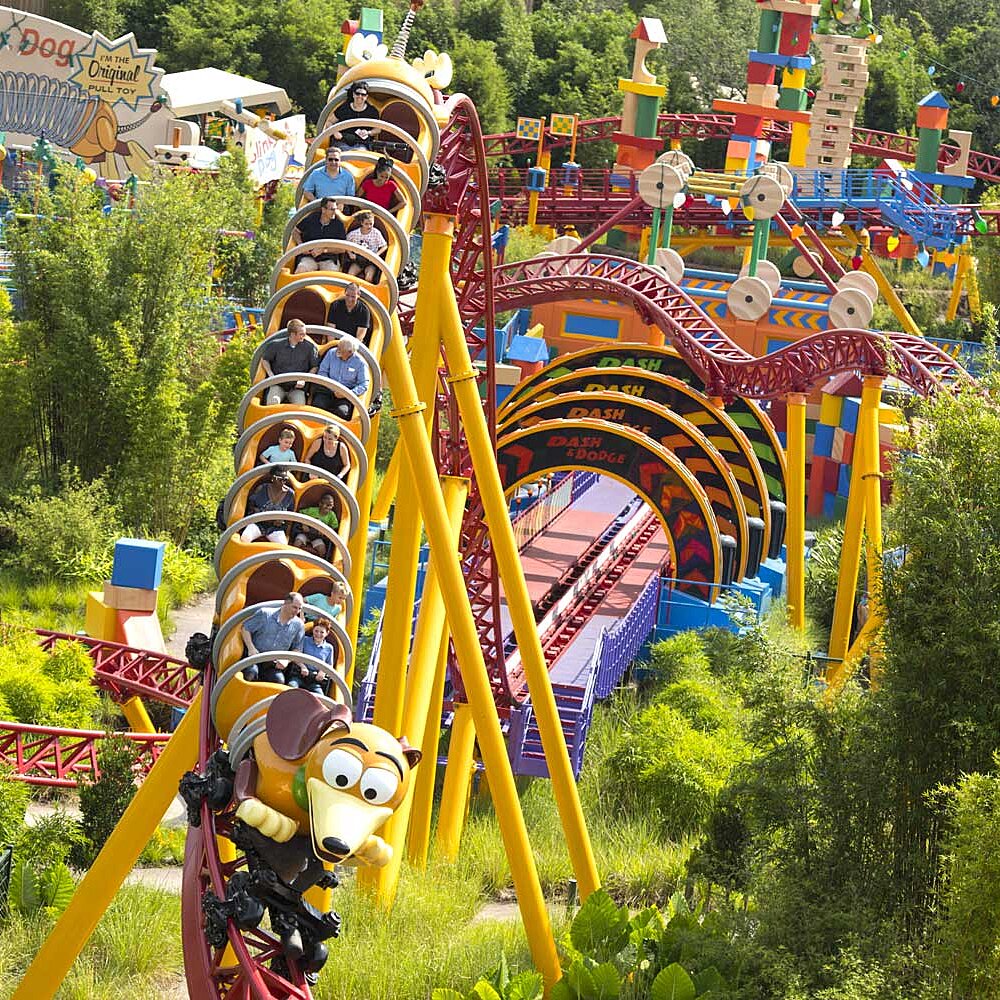 Before deciding on the perfect hues for his buildings and walkways, he consulted with Kodak and discovered that bright backgrounds made his guests look a lot better in photos. As a result, most everything in Disneyland is bright and vivid, and changes from one color scheme to another as you enter a new land.
Some of the skeletons are real
The last ride that was overseen by Walt Disney was 'Pirates of the Caribbean,' which already makes it pretty special. But the real secret lies with the skeletons, which Disney found to be unconvincing.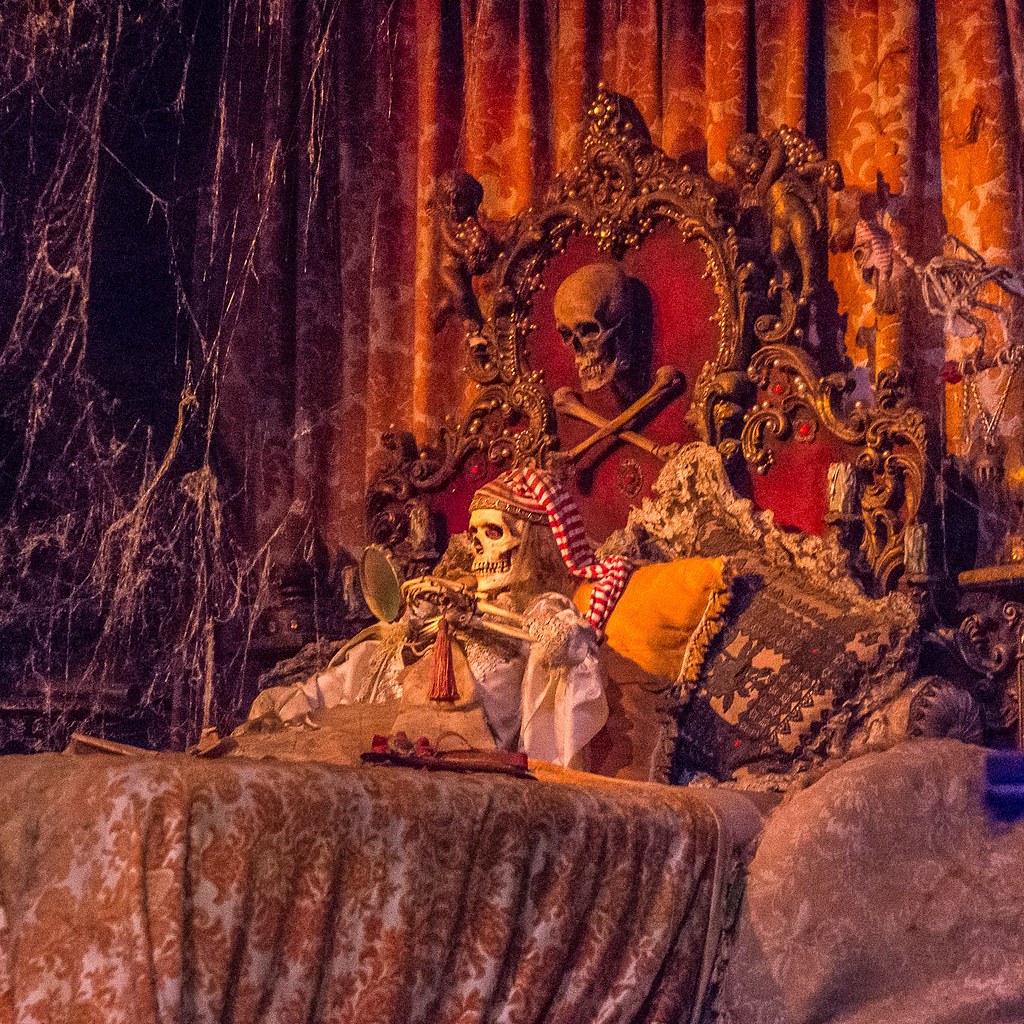 Someone got the brilliant idea to contact the UCLA Medical School and ask for real skeletons, which were a part of the attraction for many years. Most of them have been replaced with replicas, but that still means there's a handful of real skeletons that guests are passing by every day.
That water fountain on Main Street
No, no – Disney wasn't scammed by a shoddy contractor. We know the bricklaying looks pretty wacky around this water fountain, but there's a good reason for that. As we discussed, nothing escaped Disney's attention, especially when it came to his beloved Main Street.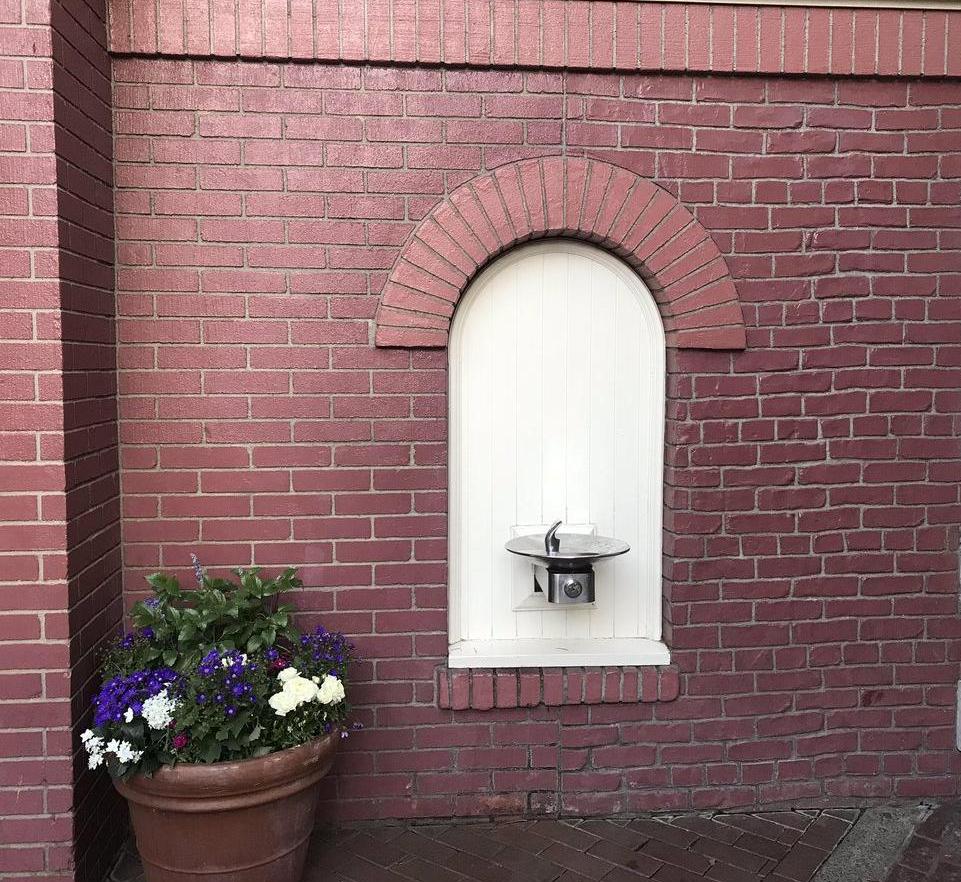 To make sure he chose the perfect bricks for his nostalgic downtown stores, Walt asked for a test wall, where he could see all the different shapes and sizes of the bricks that were available.
The bench where it all started
Many fans wonder about the exact moment when the idea of Disneyland popped into Walt's head. The answer is not quite as exciting as you may have hoped, but inspiration often hits us during the most ordinary times.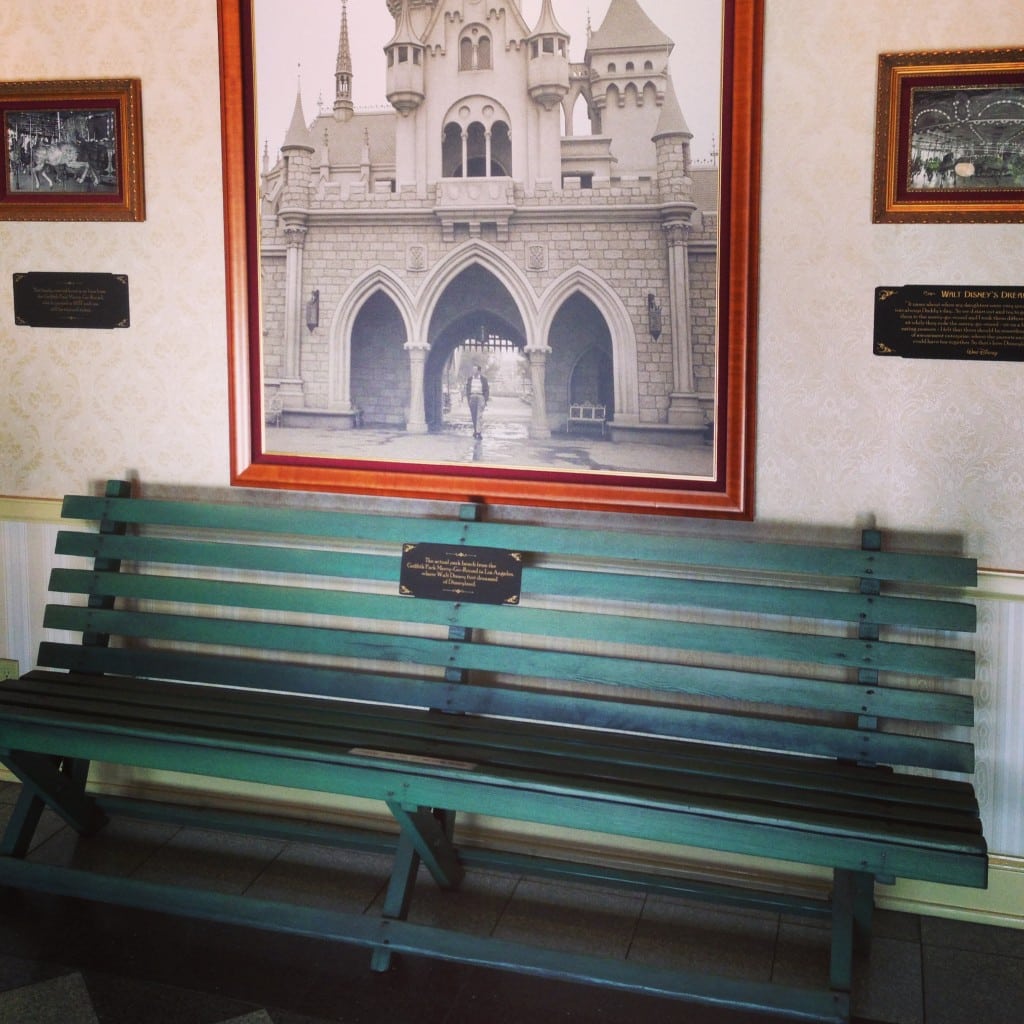 Walt was walking through Griffith Park in Los Angeles when he stopped to sit on a green bench. Watching the children happily riding the carousel inspired him to think of his own theme park. As for that famous bench, you can see it today at the Main Street Opera House.
There's never an off day
Have you ever wondered what Disneyland is like when all the parks are closed? It turns out that the rides and attractions keep on running, even when there's no one to enjoy them.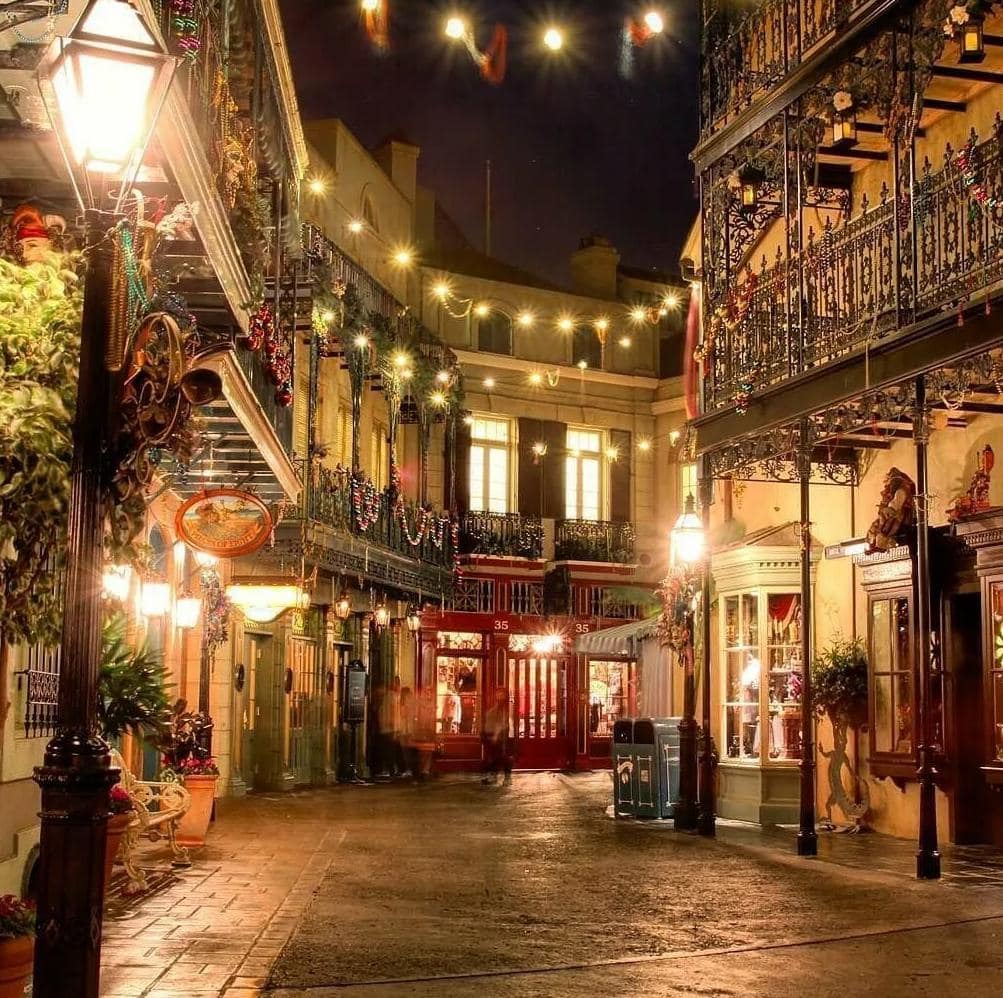 We're not sure why, but it is very expensive to shut off this many rides and attractions, then turn it back on day after day. It may actually be cheaper just to keep them running, though it may be a bit creepy for the guards and cleaners who work during the night.
Even the windows have hidden meanings
Want to know another Main Street secret? The business names on the windows are all secret dedications to the people in Disney's life. For example, there's a window with the name of Walt's father, Elias Disney.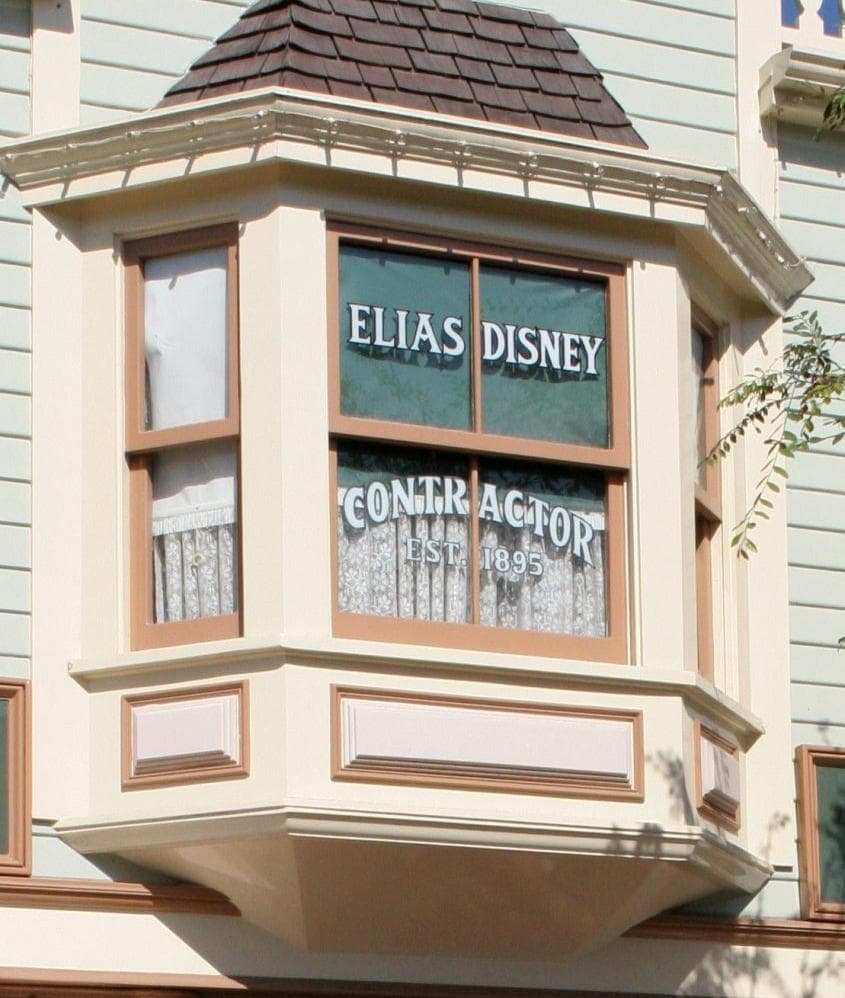 Originally, Walt was in charge of awarding all the window dedications, but he did leave behind specific requirements that had to be met before someone got their own window. The most recent recipient of a window dedication is the late Dave Smith, the founder of the Walt Disney Archives.
You can never have enough security
It's believed that Disneyland receives up to 444,000 visitors on a daily basis, so it's inevitable that things can get out of hand from time to time. That's when Disney's experienced security officers spring into action.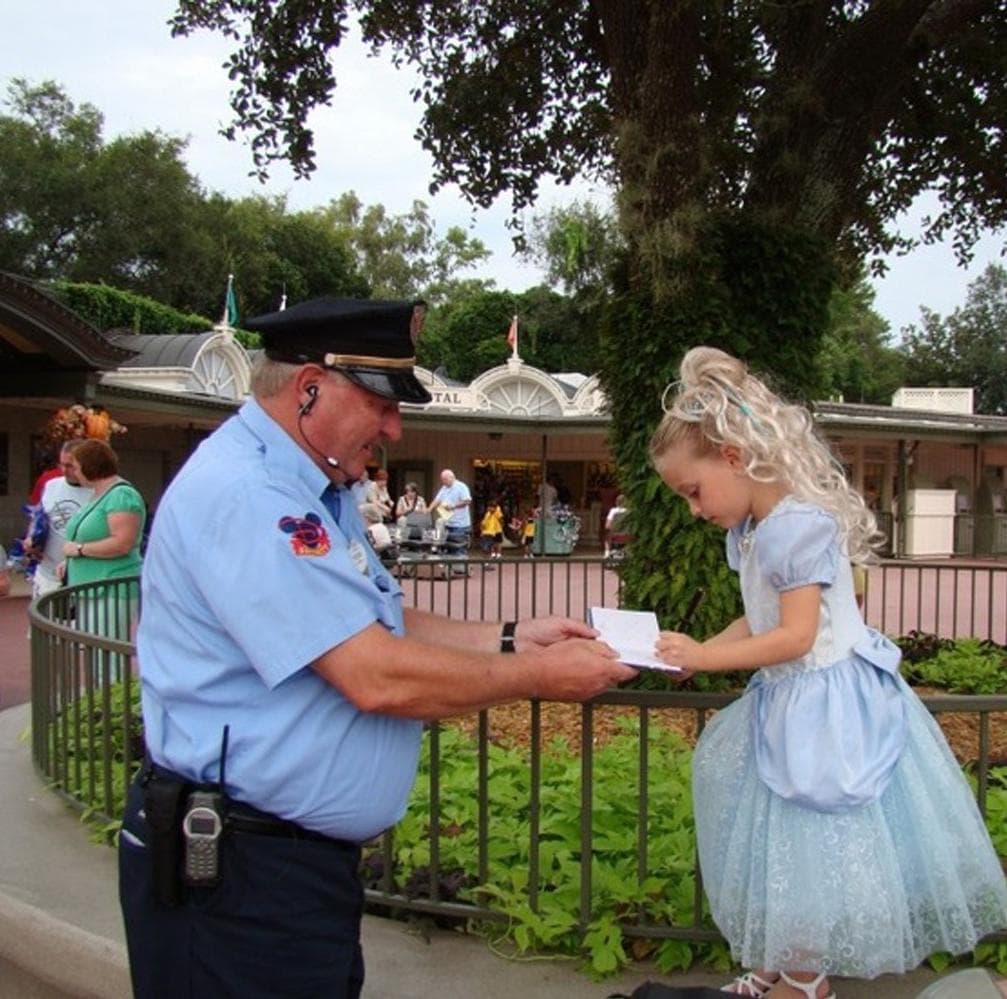 Now, you may think Disney has a handful of guards in each park, but there's actually 300 security members in total. To give you a comparison, Anaheim, California (where Disneyland is located) has only 285 police officers to manage the entire city.
The show must go on
It may seem like it's always sunny in Disneyland, but there's no way to avoid bad weather conditions, like high winds, thunderstorms, and hurricanes, when you're in Florida.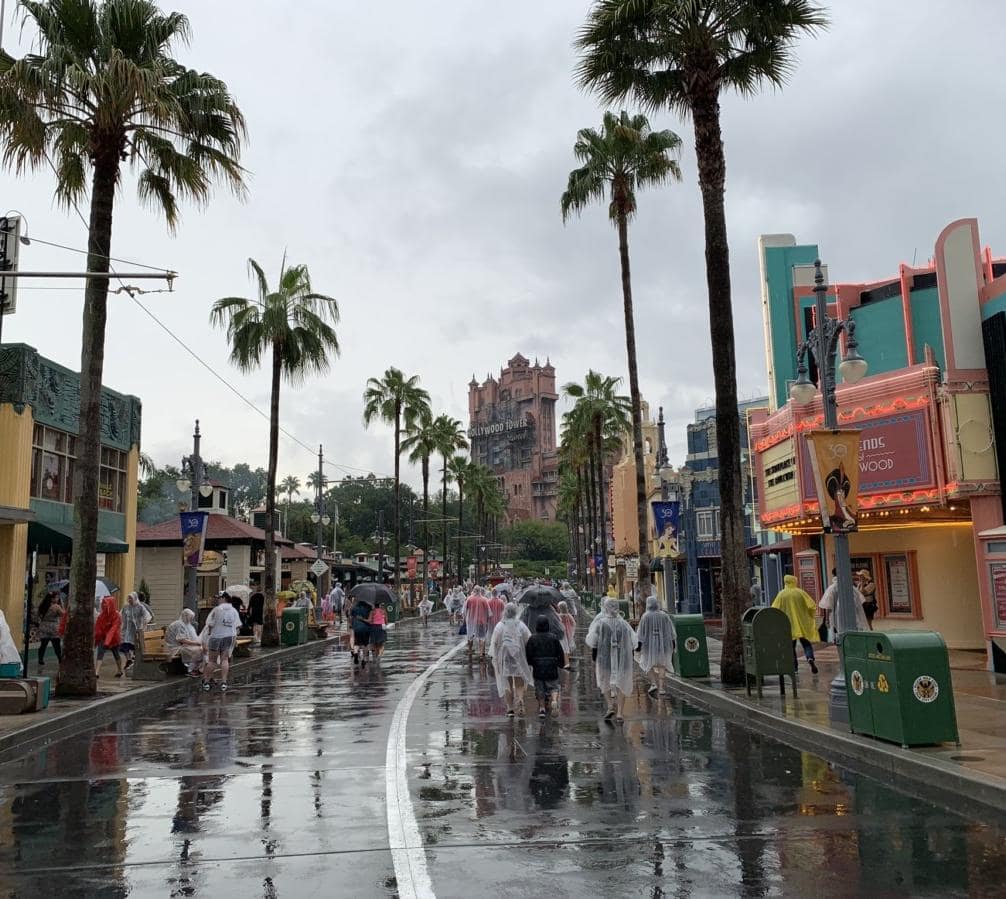 So how do they keep the guests amused when they're forced to stay inside the hotels? In such cases, cast members have to think quickly to come up with last minute shows and meet and greets. Guests may also be given ways to pass the time, like free tokens for the arcade.
The boats don't float on water
We know this is a disappointment if you're a fan of the Mark Twain riverboat, but none of the Disney boats float on water. After weighing all the health and safety concerns, Disney decided on a safer alternative that still created the illusion of moving through water.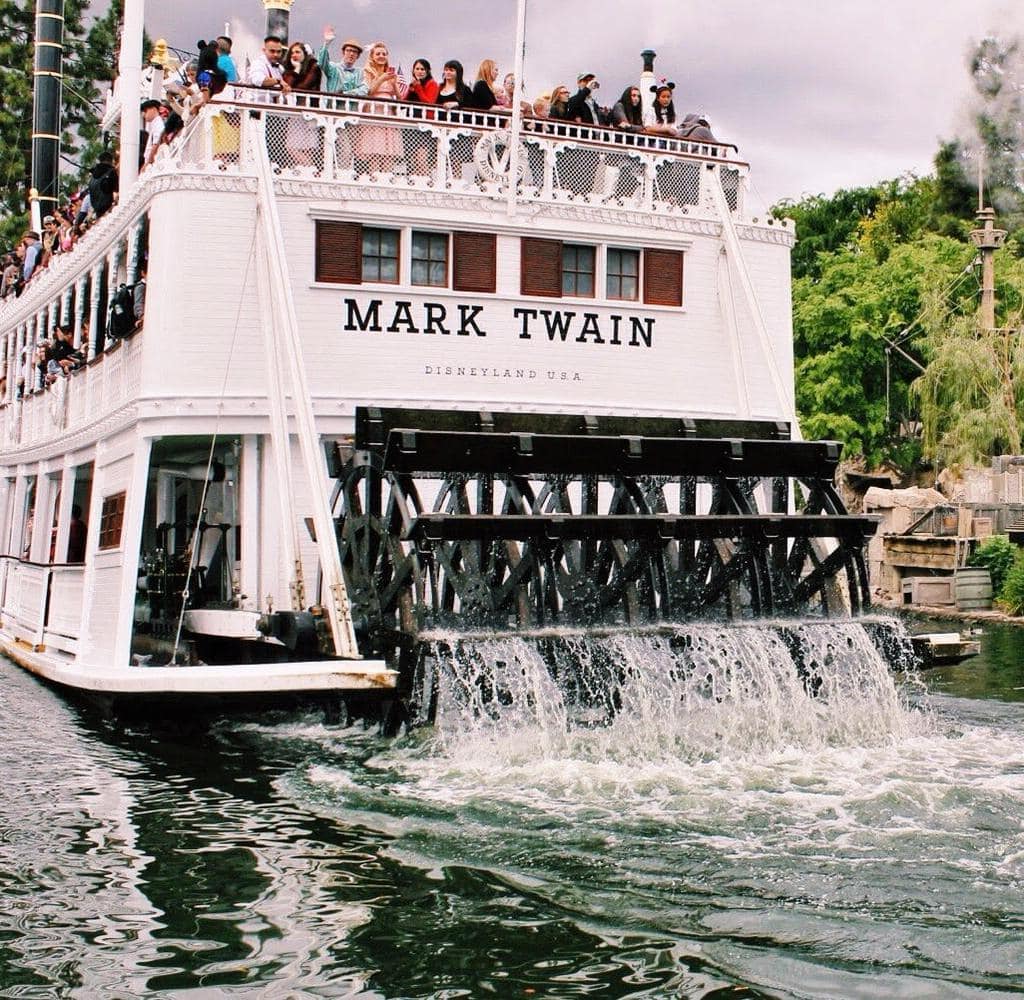 Underneath the vessel are tracks, which is what the boat moves on. As for the water, it's only 18 inches deep, and colored with green and brown food coloring to make it look like a river.
There's always room for improvement
While Disney knows they've got a good thing going, it's important to keep the magic fresh with new and innovative ideas. That's why the parks are constantly evolving, with different rides, play areas, landscaping, and anything else they can tweak to keep the guests on their toes.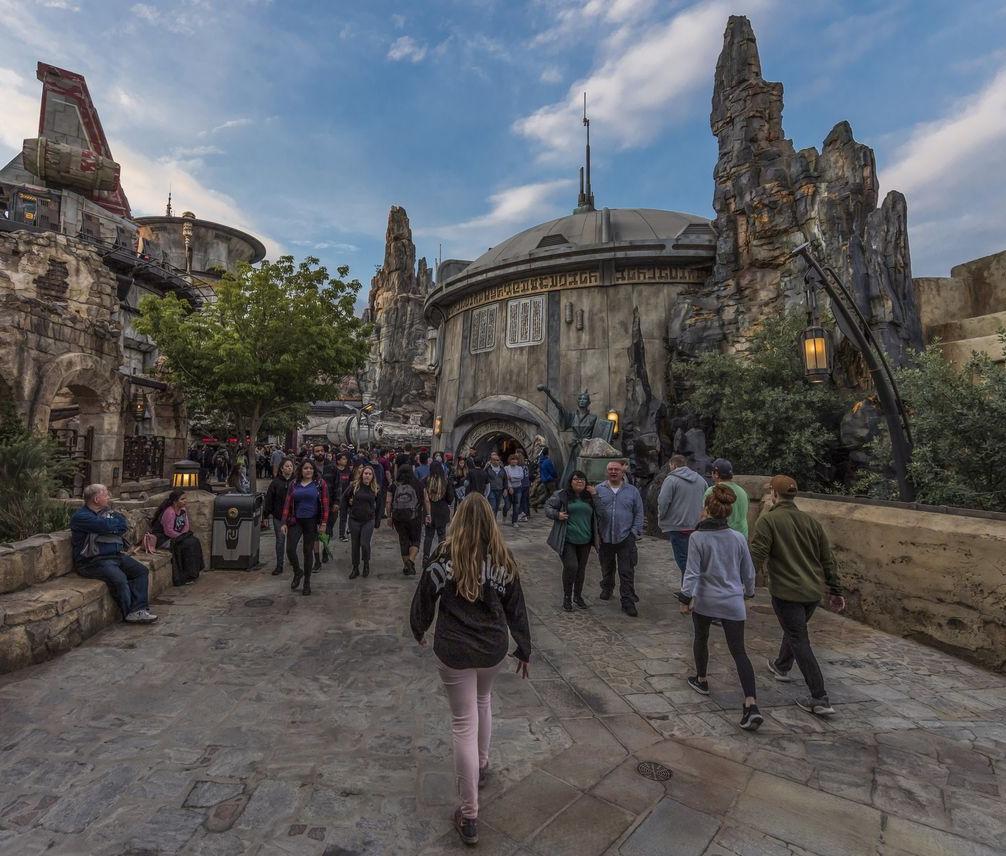 A lot of these changes accompany new films or growing amusement park trends. Additionally, it's Disney's goal to open a new world every few years in each of their resorts throughout the world.
Everything in its place
As you know by now, Walt Disney was all about pleasing his guests. His dedication extended to the tiniest of details, including the exact placement of the trash cans.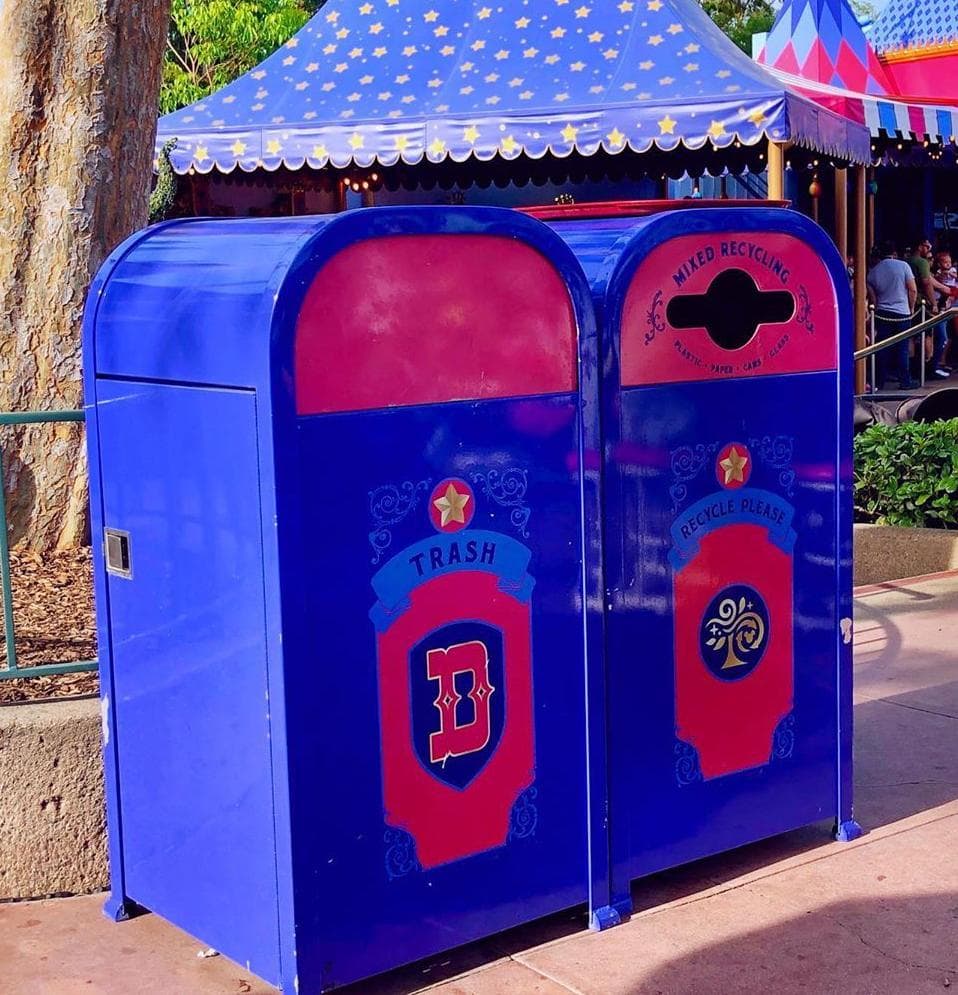 Disney actually had his animators follow guests around the park to see how far they would walk before dropping their trash on the ground. The estimated number was 30 feet, and as a result, you're never more than 30 feet away from a garbage can when you're strolling through the parks.
Walt didn't build Disney World
Sadly, Walt was only there for the construction of Disneyland, though he definitely wanted to create more parks all over the world. He was in the process of planning Disney World, but he passed away shortly after announcing his plans for "the greatest attraction in the history of Florida."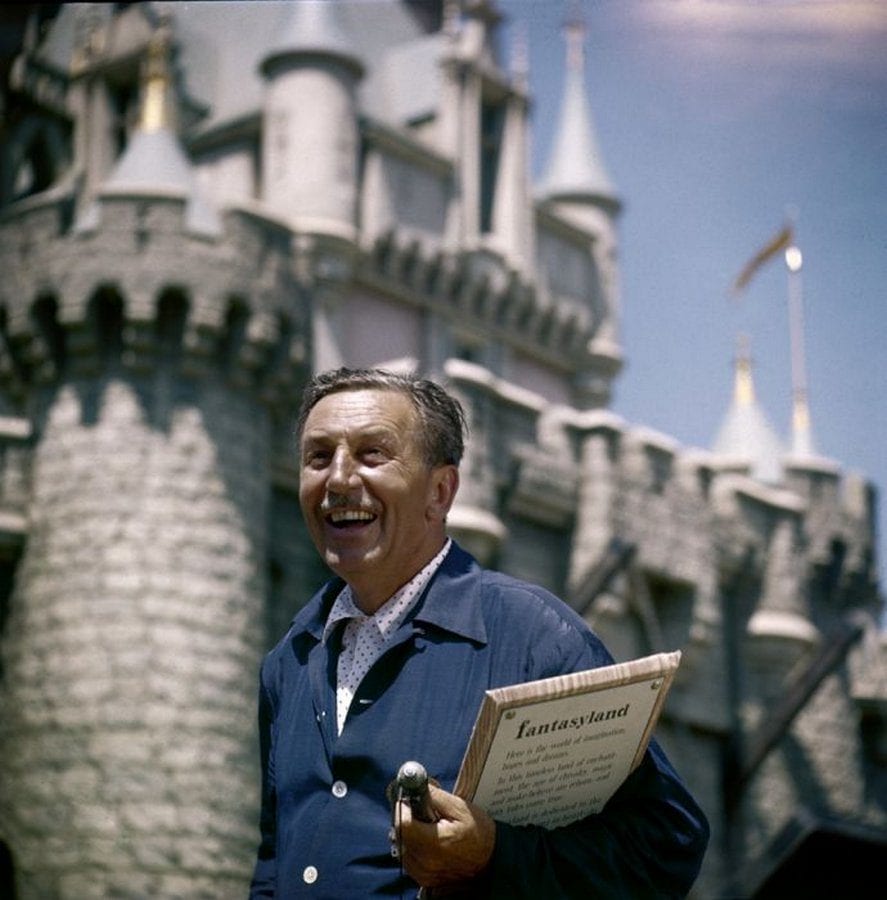 Thankfully, his brother and business partner, Roy Disney took over and completed Disney World in time for its opening in 1971. Currently, there are 12 Disney resorts all over the world, including Tokyo Disneyland and Disneyland Paris.