[post_page_title]Chris Pratt dressed like this[/post_page_title]
Before Chris Pratt was the Hollywood hunk we know and love today, he was just starting off as an actor, starring in series like Everwood and The O.C.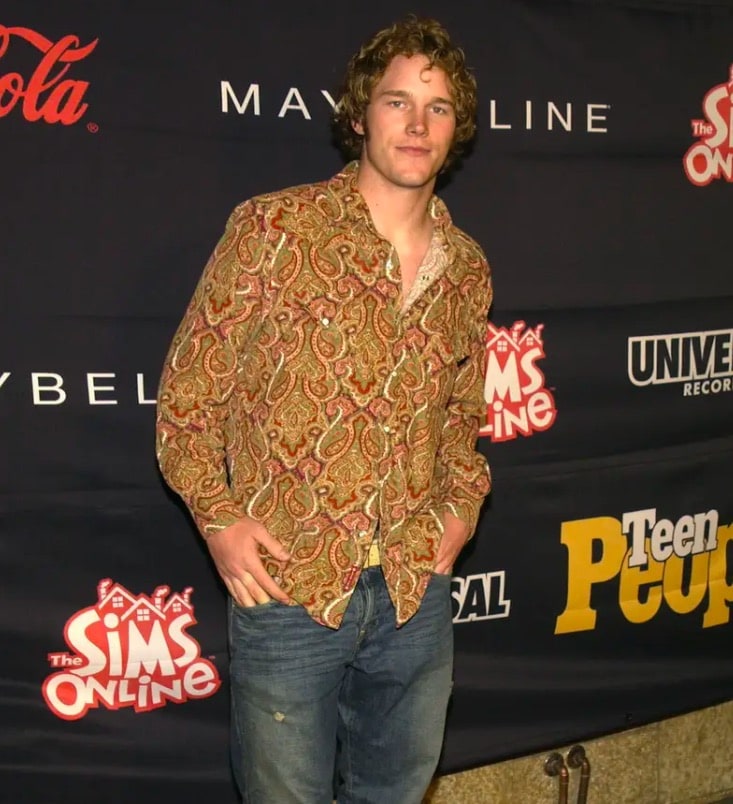 He was also growing out his curly locks and showing up to events wearing printed button-up shirts that looked like they were from the '70s and baggy low-rise faded jeans. To be fair, this was probably considered very 'stylish' back in the 2000s, although we still can't help but laugh at how much his fashion sense has evolved.
Pages:
Page

1
,
Page

2
,
Page

3
,
Page

4
,
Page

5
,
Page

6
,
Page

7
,
Page

8
,
Page

9
,
Page

10
,
Page

11
,
Page

12
,
Page

13
,
Page

14
,
Page

15
,
Page

16
,
Page

17
,
Page

18
,
Page

19
,
Page

20
,
Page

21
,
Page

22
,
Page

23
,
Page

24
,
Page

25
,
Page

26
,
Page

27
,
Page

28
,
Page

29
,
Page

30
,
Page

31
,
Page

32
,
Page

33
,
Page

34
,
Page

35
,
Page

36
,
Page

37
,
Page

38
,
Page

39
,
Page

40