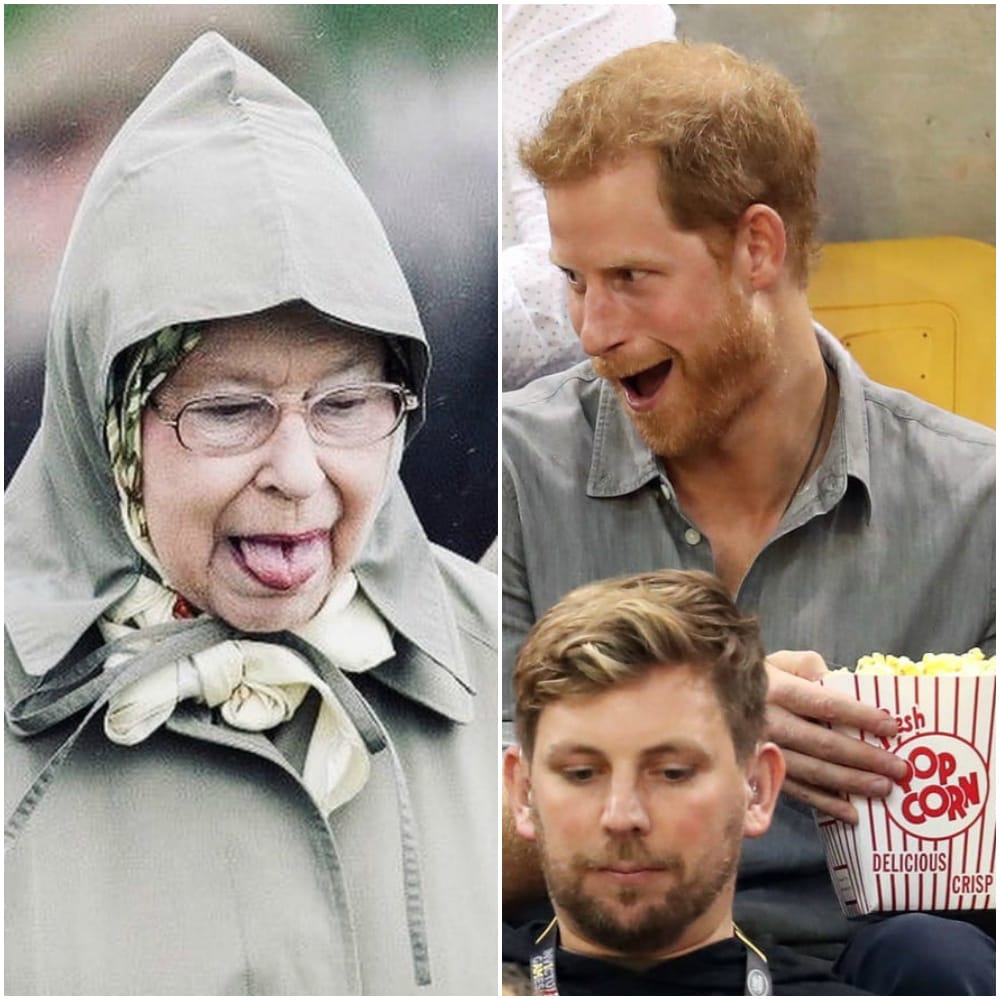 Rules are a staple of the Royal Family – a strict code, to be precise. This royal code exists not just because of established traditions over the years, but for the Royals' safety. Shopping at the supermarket or going for a stroll may be normal to us, but is impossible for members of the Royal Family, due to safety concerns.There are also guidelines on behavior and dress. Although the high level of security makes the Royal Family unique, they're not unlike us, beneath all the proper regulations. Just like normal people, they like to indulge in a sense of humor and some playful or even downright absurd behavior once in a while. It's rare that these moments are photographed, but when they are, it's a friendly reminder that we're not so different from the monarchy. Here are the ultimate candid shots that prove even royalty has their days off.
[post_page_title]High heel issue[/post_page_title]
Every woman understands the difficult task of walking in high heels. Wearing this painful fashion statement proves particularly difficult on rough roads and winding paths that can betray our stilettos.
Even Duchess Kate Middleton, who is usually elegance and class embodied, got stuck in a pesky grate. However, her Prince Charming was quick to assist in this fashion mishap, loosening the heel from its prison.
Pages:
Page

1
,
Page

2
,
Page

3
,
Page

4
,
Page

5
,
Page

6
,
Page

7
,
Page

8
,
Page

9
,
Page

10
,
Page

11
,
Page

12
,
Page

13
,
Page

14
,
Page

15
,
Page

16
,
Page

17
,
Page

18
,
Page

19
,
Page

20
,
Page

21
,
Page

22
,
Page

23
,
Page

24
,
Page

25
,
Page

26
,
Page

27
,
Page

28
,
Page

29
,
Page

30
,
Page

31
,
Page

32
,
Page

33
,
Page

34
,
Page

35
,
Page

36
,
Page

37
,
Page

38
,
Page

39
,
Page

40
,
Page

41
,
Page

42
,
Page

43
,
Page

44
,
Page

45
,
Page

46
,
Page

47
,
Page

48
,
Page

49
,
Page

50
,
Page

51
,
Page

52
,
Page

53
,
Page

54
,
Page

55
,
Page

56