---
Have you ever watched a film and wondered if the setting was real? While alien planets and fantasy worlds might be fictional, some of them were brought to life in places that actually exist. You can't film everything on a set, after all. If you're the kind of movie buff that likes to visit sites featured on the big screen, you might want to set aside some vacation days. These locations absolutely cannot be missed.
Finse glacier (Star Wars Episode V)
There's something so beautiful about places that are completely remote. That's why people love visiting places like the desert. This Norwegian glacier in Finse is wonderfully isolated and made the perfect setting for Hoth in Star Wars Episode V. Fans of the sci-fi franchise, which is basically everyone these days, would do well to book a vacation to Norway to see this place in all its glory. There might not be much there, but it's still incredibly breathtaking.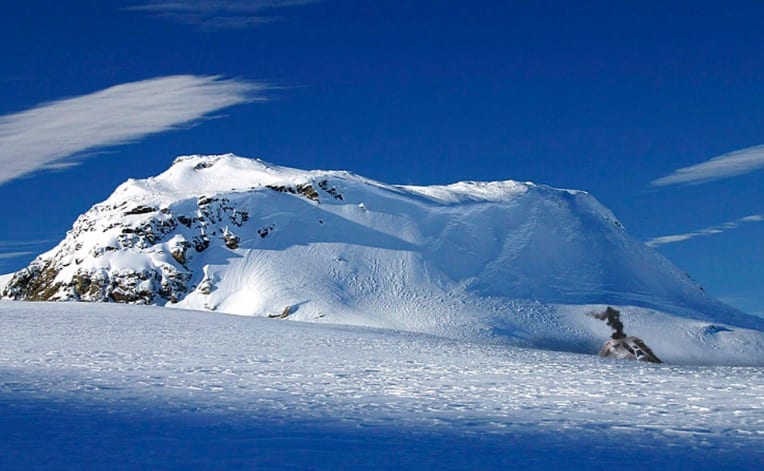 Skellig Michael (Star Wars Episode VIII)
Speaking of Star Wars, we can't forget to mention the use of Skellig Michael in one of the series' newer films, The Last Jedi. The island isn't always easy to reach by boat – it's all dependant on the weather – but this Irish outcrop is certainly worth visiting. With its 7th century dry stone buildings, including a breathtaking monastery, and incredible views, you'll be glad you made the trip. Plus, you can stand exactly where Rey did when she finally met Luke Skywalker.
Hongcun (Crouching Tiger, Hidden Dragon)
The village of Hongcun is not only a UNESCO World Heritage Site, but it's also the place where parts of Crouching Tiger, Hidden Dragon were filmed in 2000. The ancient village is full of waterways that make for beautiful photo opportunities, especially if you a fan of traditional architecture. The site features buildings that were established in the Ming and Qing Dynasties. Get your camera ready, because there's a lot here you'll never want to forget.
Skopelos (Mamma Mia!)
ABBA fans might recognize the island of Skopelos from the 2008 musical hit Mamma Mia! and it's 2018 sequel. Although some aspects of the films, such as the beach bar, were purpose-built for the movie, most of what was seen on screen were authentic to the Greek island. That means if you fell in love with the cobbled streets, bright buildings and local color, you won't be able to resist stopping off here for a sunny vacation. Hopefully, a storm won't interfere this time.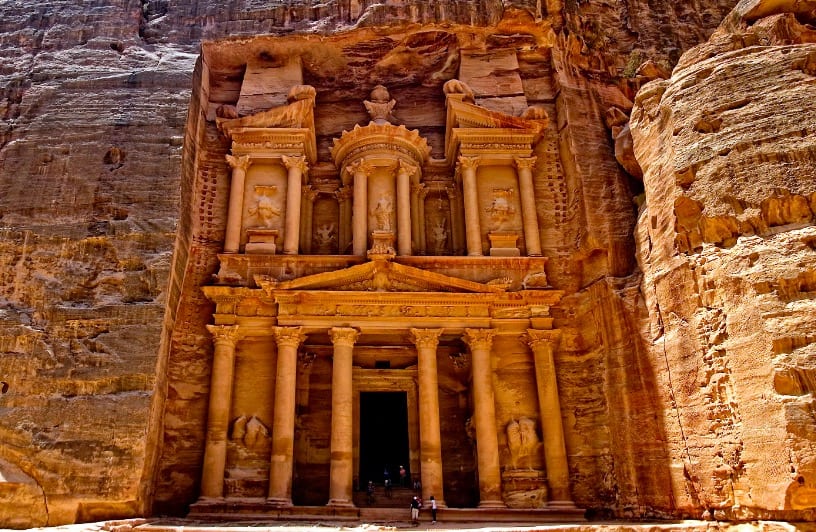 Al-Khazneh (Indiana Jones and the Last Crusade)
The Holy Grail might not be hidden in this beautiful location, but that doesn't mean you shouldn't still make it one of your go-to destinations. Al-Khazneh makes up part of Petra's incredible city carved out of the red sandstone. Seeing how much work went into every last detail will blow you away, especially when you consider that it was created several thousand years ago. It's worth braving the warm temperature for the chance to see this place with your own eyes. That ought to be your next few vacations sorted. Don't you think you should start packing?