---
When it comes to accessories, the scarf knows what's up. It's one of the most versatile pieces in your accessories collection, and it just has so many uses! It can keep you warm during the winter months, it can add a little somethin' somethin' extra to your outfit when you want a pop of color, it can serve as a cover-up when you attend that spring wedding, and you can even turn it into a headband if you know how! Of course, the traditional way to wear a scarf is around your neck. But did you know that you can also mix this up? These are the 5 different ways to wear a scarf…
The Loop Tie
The Loop Tie is perhaps the easiest way to wear a scarf because it requires minimal technique. All you need to do is fold your scarf in the middle, and place it around your neck, still in this half formation. Then, feed the loose ends through the loop that you've made on the other end of the scarf, and pull the loose ends through so you have the tail.
5 different ways to wear a scarf
The Over the Shoulder
If you're looking for a chic and elegant way to wear your scarf, then look no further. Celebrities and fashion experts alike regularly rock this look, because it looks nonchalant and easy while still looking as sophisticated as possible. All you'll need to do is make the ends of the scarf uneven before throwing the longer end over your shoulder. Make sure the front cowl looks messy but not too messy.
The Belted Shawl
Although the scarf is primarily there to keep your neck warm, you can also utilize this material for other styles. You can create your very own belted shawl by opening up the scarf and draping it over your shoulders. Once you've layered it over your body to create a shawl, you can then grab your favorite waist belt and cinch yourself in. This will provide the perfect cover-up for those nights that aren't too warm, but also aren't too cold.
The Blanket
Big scarves go through stages of being fashionable, and it's safe to say that the bigger the better right now. One of the best ways to show off the sheer size of your scarf is to transform it using the blanket method. For this, you will need a large blanket scarf that comes in a square shape – rather than a rectangle. Fold the square into a triangle before grabbing the two long ends and wrapping them around your neck. The finished look looks amazing.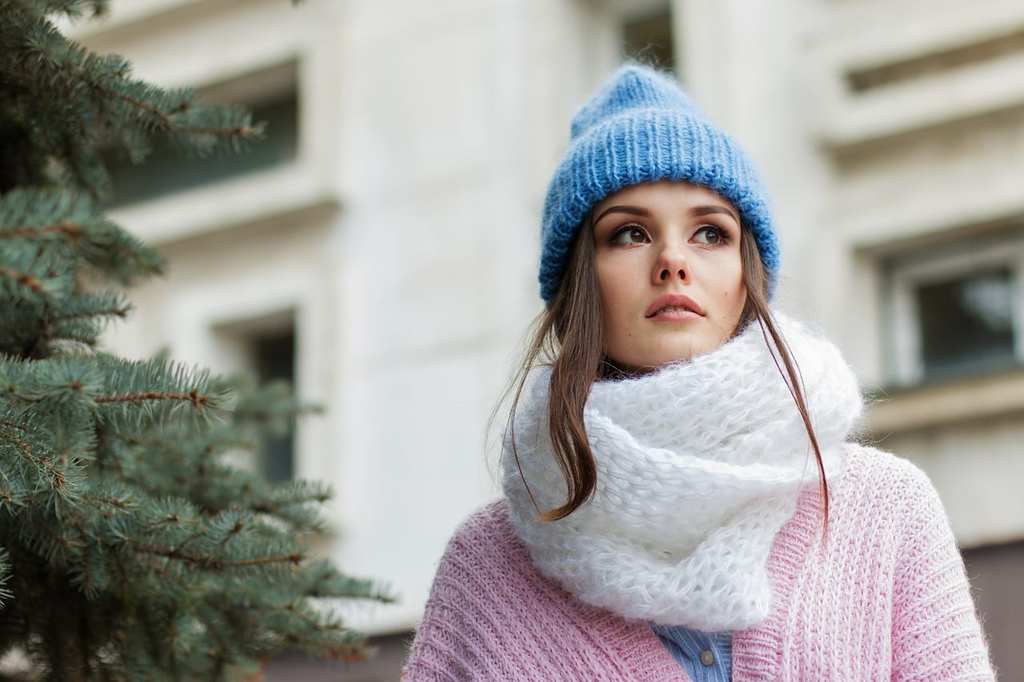 The Tuck
If you're not a fan of loose ends, then the Tuck has everything you could possibly want. This simple way to wear a scarf requires you to wrap it normally around your neck, leaving two loose ends. Grab these ends and then tuck them into the inside of the scarf. This will create a snood-like effect which will keep you as warm as possible.
Looking to be more adventurous with your scarves? These are the best ways to wear them.